2
Hawkestone, ON

Lawn and Sprinkler Professionals

If you have yard envy when you see your neighbors' lush, green grass, seek assistance from a lawn and sprinkler contractor to give your grounds a boost. From planting grass seeds to fine-tuning a sprinkler system, they have the expertise and experience to help you whip your Hawkestone, ON yard into shape and keep it there. You can find more lawn & sprinklers in

Hamilton

,

Barrie

,

Orillia

,

Oro Station

and

Patrick Fogarty Catholic Secondary School

.

More&nbsp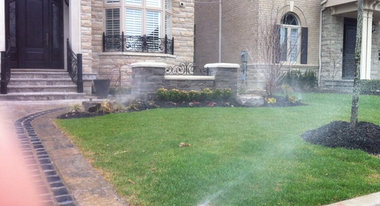 WaterTime Custom Sprinklers
(647) 296-8017
WaterTime offers complete Installation, Services and design for your lawn sprinkler systems. From the start of the installation to the annual service and maintenance, WaterTime...
Read More
A.A Waters & Brookes Ltd.
(416) 665-0052
A. A. Waters & Brookes is owned and operated by a professional engineer who is a certified irrigation contractor and designer. We work with home owners, landscape contractors,...
Read More