3
Eclectic, AL

Media and Bloggers

We look to regional, national and international interior design blogs and other media — such as Alabama magazines, newspapers, books and websites — for the latest in trends on home decorating and design. In addition to providing information on what's new in the design world, they can inspire you to take action in your own home, provide resources for learning more about design fundamentals and help you get inspired for a future home improvement project. You can find more media & bloggers in

Montgomery

,

Wetumpka

,

Tallassee

,

Blue Ridge

and

Reeltown

.

More&nbsp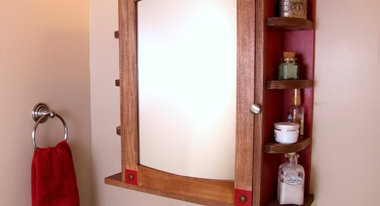 Chris Hill
(205) 432-8013
Chris Hill has been woodworking for more than 25 years and has family members who have been involved in nearly every aspect of home building. For five years he was the woodworking...
Read More

Mama's Miracle Linen Soak
(205) 575-5223
Rescue discolored vintage and antique linens with Mama's Miracle Linen Soak, a gentle stain remover that restores original whiteness without damaging delicate fibers. Just heat,...
Read More