3
Macclenny, FL

Media and Bloggers

We look to regional, national and international interior design blogs and other media — such as Florida magazines, newspapers, books and websites — for the latest in trends on home decorating and design. In addition to providing information on what's new in the design world, they can inspire you to take action in your own home, provide resources for learning more about design fundamentals and help you get inspired for a future home improvement project.

More&nbsp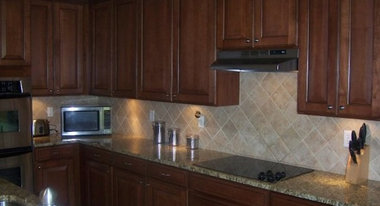 Ronique Gibson
(904) 735-5371
Ronique Gibson is an Associate Architect and a LEED Accredited Professional, who has been in the design industry for over 12 years. Her home design service, Stagetecture, ...
Read More

Ginny Stibolt, garden writer
(904) 203-8443
I'm a garden writer and photographer. In addition to various blogs, I have written "Sustainable Gardening for Florida, 2009: "Organic Methods for Vegetable Gardening in Florida,"...
Read More