2
Blue Springs, ON

Outdoor Play Equipment Suppliers

With little ones in the home, safety is likely foremost in your mind, especially for structures that are designed for them to climb on, swing from and jump over. If you've decided to add an outdoor play system to your yard, it's well worth hiring a Blue Springs, ON professional to craft one that's solid and secure. Even if you choose to purchase a kit, an installer can ensure that it's put together correctly and that it will hold up with heavy use.

More&nbsp

Earthscape - Playground Design & Build
(519) 669-2972
Earthscape is an award-winning studio specializing in playground design and construction. We work with educators, childcare providers, municipalities, NGOs, parents and children...
Read More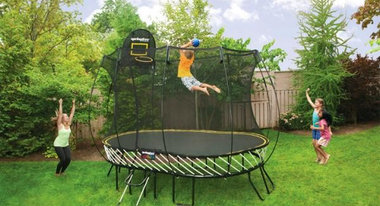 Springfree Trampoline
(877) 586-7723
The Springfree Trampoline was designed by New Zealand engineer Dr. Keith Alexander, at the University of Canterbury. After more than 15 years of injury prevention research, the...
Read More