3
Zion, PA

Photographers

If you're thinking of selling or renting your Zion, PA house, hiring a home photographer can make a big difference between making money and just breaking even. Think about when you look at photos of homes online: If the lighting is terrible, the quality is poor and the listing provides very few photos, don't you subconsciously associate these bad qualities with the homeowner or renter? A home photographer helps with those challenges.

More&nbsp

Alan Wycheck Photography Inc.
(717) 608-0091
I am a commercial photographer specializing in architectural photography. I have traveled throughout the USA to photograph various buildings.
Read More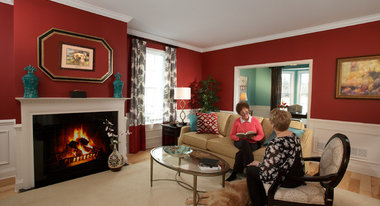 Mike Mihalo Photography
(717) 503-4490
Mike Mihalo has been capturing life through a lens for over 37 years. His lens has guided him on local and national journeys photographing subjects for publications, annual...
Read More