2
Sherwood Park, AB

Swimming Pools and Spas

If you've been dreaming of relaxing summer days spent poolside, it may be time to consider a pool specialist or builder. A Sherwood Park, AB pool professional not only can help to design and install your pool or spa, but also can aid in appropriate maintenance once the pool is complete. Whether you're at the beginning stages of pool planning or you need upkeep assistance for your Sherwood Park, AB pool, a pool specialist can be just the extra hand you're looking for.

More&nbsp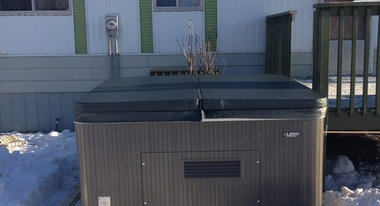 Beachcomber Hot Tubs & Patio
Beachcomber Hot Tubs & Patio has helped our customers experience outdoor living at its best for 31 years. We are Edmonton and area's premier outdoor living store – offering the...
Read More

Realty Executives Polaris
(780) 450-6300
I strive to provide "personal service with peace of mind." what does this mean for you? It means it is and has been my personal goal to give each client the time, effort, and...
Read More