3
Farragut, TN

Staircase and Railing Professionals

Have you been taking the staircases in your home for granted? An important design element in the home, staircases are like vertical bridges that connect two floors together. Staircase professionals, architects and home designers create unique, eye-catching and safe ways to get us up to the master bedroom or down to the kitchen.

More&nbsp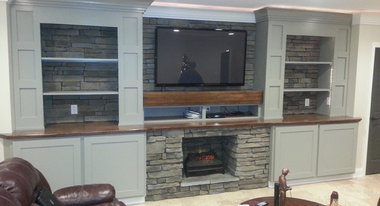 Rise and Run Construction, LLC
(865) 951-9565
Rise and Run Construction, LLC is a home improvement company specializing in custom staircases, trim and millwork. We are fully equipped to handle large and small jobs in both new...
Read More

Parks and Sons Fine Woodworking
(865) 766-0098
Parks and Sons has been crafting fine staircases for over 30 years. We can remodel and refresh your old staircase with new balusters and custom handrail. A wide inventory and...
Read More