1
Waverly Hall, GA

Staircase and Railing Professionals

Have you been taking the staircases in your home for granted? An important design element in the home, staircases are like vertical bridges that connect two floors together. Staircase professionals, architects and home designers create unique, eye-catching and safe ways to get us up to the master bedroom or down to the kitchen.

More&nbsp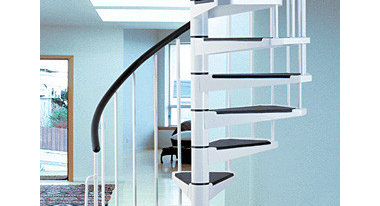 Arke Stairs by Fontanot
(888) 782-4758
Arke is the U.S. based subsidiary of Italian spiral stair company Albini & Fontanot. Arke stairs are styled and designed in Italy and stocked in the U.S.A. Arke spiral stair...
Read More

Southern Staircase
(800) 874-8408
Southern Staircase is the industry leading designer, manufacturer and installer of high quality custom staircases and handrail solutions.
See my projects
Free shipping for Houzz Users!

Cheap Stair Parts
(866) 727-9356
Cheapstairparts.com is a national supplier of ornamental wrought iron stair balusters used for new stair construction and home stair remodel. We offer wholesale pricing directly to the public.
See my projects