2
Midland, ON

Tile, Stone & Countertop Manufacturers and Showrooms

Tile, stone and countertops might not sound especially complicated, but they can be surprisingly hard to get right. Seeking expert assistance can help homeowners save time, money and frustration. Contractors who specialize in this field are trained to install and repair tile and stone surfaces in your Ontario home and other homes, from flooring to backsplashes, as well as countertop materials such as solid surface, granite and marble.

More&nbsp

Di Pietra Design
(705) 727-0096
Welcome to Di Pietra Design where pride in workmanship has built our reputation for over 30 years. Di Pietra meaning "of stone" in Italian represents just what we do. We are a...
Read More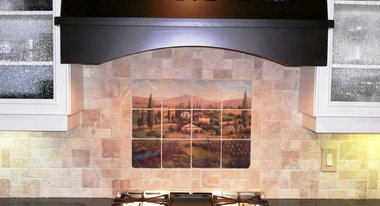 The Tile Mural Store (Canada)
(416) 543-4931
Online business providing the largest and most varied selection of custom-produced tile murals and accent tiles for personalizing and enhancing kitchen backsplashes, shower walls,...
Read More