3
Quebec, QC

Window Professionals

Essential to your Quebec, QC home's beauty, function and feel, windows are one element for which it never pays to skimp. When they aren't doing their job, you'll know it, and the resulting leaks, drafts or other problems can be costly to rectify. Hire a trusted Quebec professional to help you select and install your windows, and you'll enjoy the rewards of your investment for years to come.

More&nbsp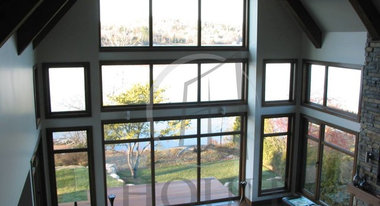 Houle Fenestration Inc.
(418) 953-8606
Specializes in replacement windows and doors company and the design of these.
Read More
Ultima Fenestration
(418) 228-0299
We manufacture doors and windows. High quality of our products. PVC, or Hybrid Aluminium and PVC or Wood and PVC Nous fabriquons des portes et des fenêtres de qualité supérieur...
Read More