Whether you are looking for a contemporary hearth rug or a classic hearth rug, we have the rug for you. We also offer a braided hearth rug and a variety of oriental and jardin style hearth rugs. All hearth rugs are woven from the highest quality 100% virgin wool and are richly dyed to custom colors. All hearth rugs also meet the federal requirements for surface flammability of small carpets.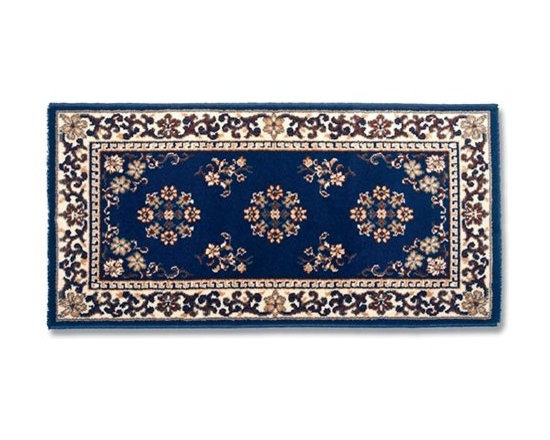 BLUE ORIENTAL HEARTH RUG
$100.00
These hearth rugs are inspired by traditional Persian designs. They have five borders and floral medallions in the center. We offer them in a rectangular shape and half rounds. Hearth rugs protect your floor and will add beauty and warmth to your fireplace. They can also be used as door mats or as occasional rugs throughout your house. All our hearth rugs are woven from the...
more »