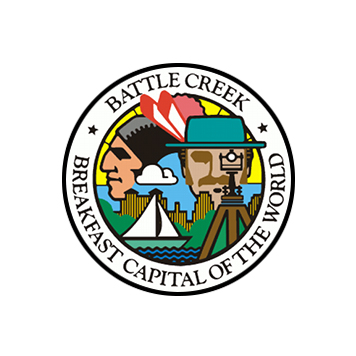 3
Followers
Department: Community Services

Phone: (269) 966-3387

Location: 10 North Division Street, Suite 117, Battle Creek, Michigan 49014

Hours of Operation: 8 a.m. - 5 p.m. Monday-Friday
Useful Links
City of Battle Creek
Battle Creek Community Services
HBA of Western Michigan
Battle Creek, Michigan
The City of Battle Creek, in southwest Michigan, is home to global employers, historic neighborhoods and cultural amenities, which make it an inviting community to call home. Dubbed "Cereal City," the global headquarters of the Kellogg Company is located here, along with a broad spectrum of national and international companies, providing thousands of jobs. Respect for local history and modern forward thinking has resulted in a community that offers a wide selection of housing, business and neighborhood options to meet a variety of needs. This includes many historic homes, downtown living, suburban residential and rural country housing stock as well as multiple small commercial pockets and regional business corridors. The community also offers unique cultural, historic and recreational assets, including many devoted to Sojourner Truth and the Underground Railroad, the Historic Adventist Village, Leila Arboretum, Binder Park Zoo, the Linear Park trail system and the Battle Creek and Kalamazoo rivers.
The Community Services Department consists of the following divisions: Code Compliance; Community Development; Inspections; and Planning and Zoning. The department is charged with uplifting, supporting, protecting and enforcing the community's health of people and place. We are committed to providing high-level customer service with efficient and transparent processes that support residential and commercial development.
Announcements
The Community Services Department is excited to partner with Houzz to highlight the many professional resources, investments and opportunities that await in Battle Creek. Announcements and feature stories coming soon!
Permit data powered by BuildFax®