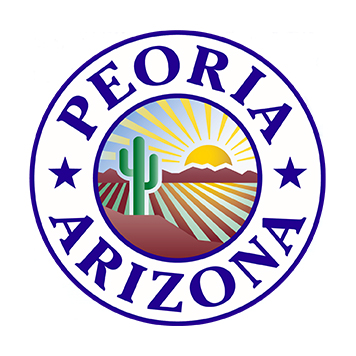 1
Follower
Department: Development and Engineering

Phone: (623) 773-7225

Location: 9875 North 85th Avenue, Peoria Arizona 85345

Hours of Operation: 7 a.m. - 6 p.m. Monday-Thursday
Peoria, Arizona
The City of Peoria is located in Maricopa County on the west side of the Phoenix Metropolitan area. The population of Peoria is approximately 170,000 and still growing.
The Development and Engineering Department is responsible for plan review and permitting of all residential, commercial and public construction projects. Other responsibilities include traffic engineering, floodplain administration and administration/management of the C.I.P. program.
Announcements
Deputy Director of Development
Welcome to the City of Peoria site. We are pleased to participate in this forum and will be making more announcements in the future. Please access our site with the links we have provided. We hope the information will assist you with future projects.