Window Installation Cost Calculator
National Average
How much does window installation cost? The national average cost to install new windows typically ranges from about per window. The total cost of the project will depend on various factors, including the number of windows, the window style and size, window glass, window frame material and labor costs in your area.
Estimate your project cost
$1,116 - $1,234
Get Quotes
Get estimates from local window installation pros
Cost to Install or Replace a Window
What factors affect the cost of window installation?
Number of windows
The overall cost of your project will depend on its scale and difficulty. In general, the more windows you need installed, the more costly your project will be. However, if you are installing multiple windows at once, a contractor may charge less per window. Labor costs will be higher for specialty and high-end windows.
Window Style
The style of window you choose can greatly impact the cost of your window installation project. While classic single-hung windows are the cheapest, bay windows are one of the most expensive options.
Window Pane Type
Of course, the quality of materials you choose will also affect the final cost of your window installation project. Standard window costs depend on what type of pane the window has. Different window panes offer different levels of insulation, and the more layers your window pane has, the more expensive it will be. Single-pane windows are the most affordable, while laminate and tempered-glass windows are the most expensive. Still, if you live in a noisy area or a particularly cold or warm place, having extra insulation can be worth the price.
Window Size
As a general rule, the larger and less common the style of window you choose, the higher the price.
Window Frame Material
Another cost factor associated with windows is the frame material that you choose. Some of the most common choices include wood, vinyl, fiberglass and aluminum. Each of these materials has different pros and cons and comes at a different price point.
Window Brand
Window prices vary significantly depending on the brand. You'll pay a premium for high-end, name brand windows, while basic, contractor-grade windows are more affordable. Larger brands such as Andersen or Pella offer a wide range of windows at various price points. Each window's size, material and customization will impact its price.
Labor
Your labor costs will vary by location and season. Beyond those variables, your window type and size will affect labor time. If you're replacing multiple windows at once, you may save on the installation cost per window.
Location
Like most home improvement projects, your geographic location can influence the cost of window installation for a few reasons. First, your climate may dictate the type of window pane you'll need for optimal insulation. There could also be local ordinances and codes that require you to use a specific frame material and pane type.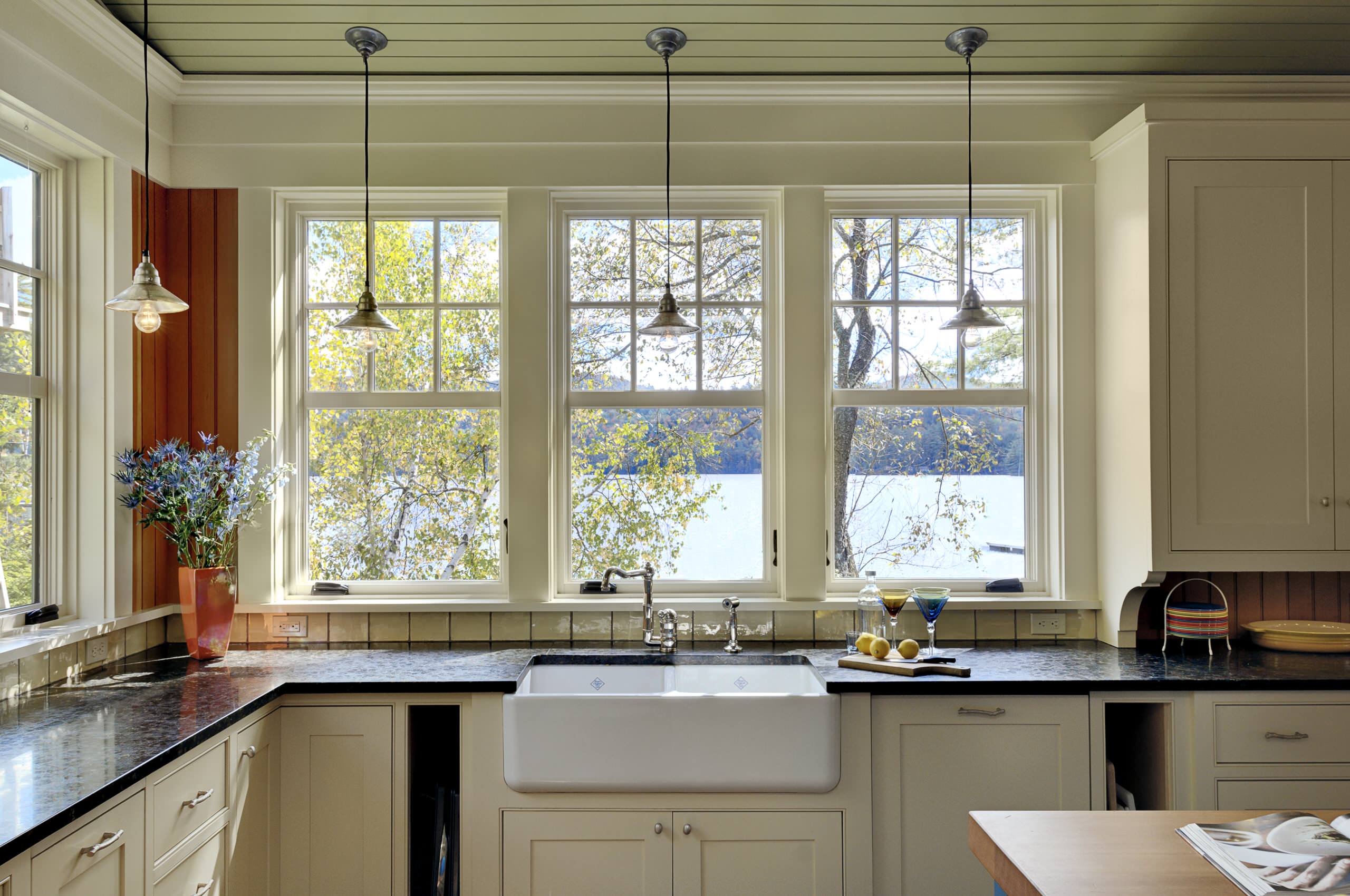 Window Styles
Below are some of the most common window styles. To see how different window styles will affect your window installation estimate, refer to the calculator above and update your window style.
Back to Calculator
Single-Hung Windows
Classic single-hung windows open vertically, but only the bottom pane slides up while the upper pane is stationary. The most affordable window style, single-hung windows are a popular choice among homeowners.
Double-Hung Windows
Double-hung windows also open vertically, but both the top and bottom pane can slide up or down. These windows are ideal for rooms with privacy or safety concerns, like bathrooms or bedrooms, as you can open just the top half of the window if desired. They're typically a bit more expensive than single-hung windows.
Sliding Windows
Sliding windows are another popular choice, especially for large window frames. Both panes slide horizontally, which makes it easy to open and close them. Sliding windows are more expensive than single- and double-hung windows, and their price can increase significantly if you need a particularly large window.
Casement/Awning Windows
Casement windows have a traditional, beautiful look that's perfect for older homes. These windows are hinged on one side, and the panel opens outward like a door. Awning windows are hinged at the top and open out and upward. Both casement and awning windows fall into the mid-tier price range.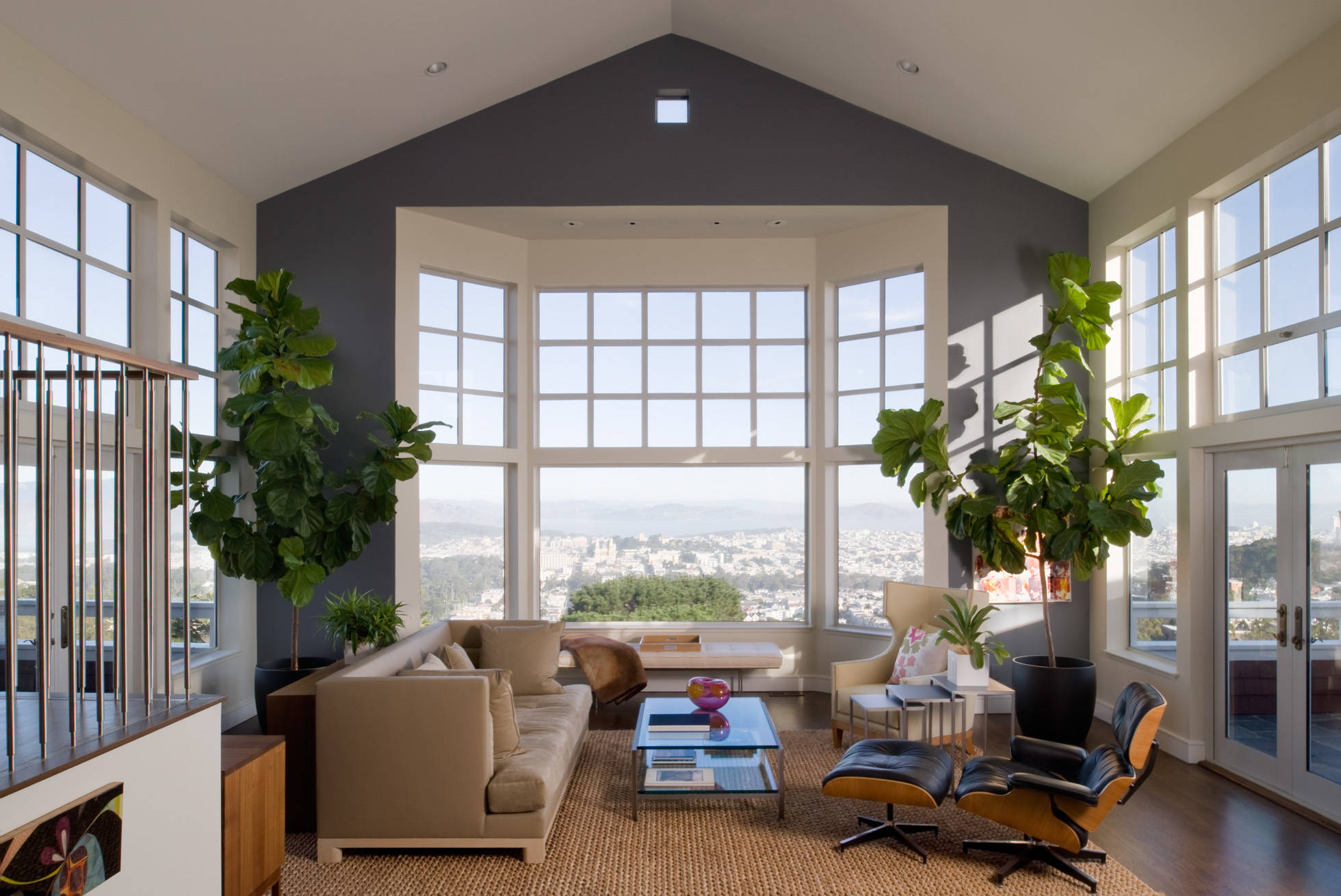 Bay/Bow Windows
Bay windows are three long window panes arranged in a row, often in a curved area of the home. While the middle window is usually fixed, the two side windows may be single- or double-hung. Similarly, bow windows are four or five long window panes arranged in a row, also in a curved section of the home. Bow windows are usually wider than bay windows, given the number of panes. Essentially a collection of windows, bow and bay windows are more expensive. Their cost will depend on the number of panels and size of the windows.
Picture Windows
Picture windows are fixed with no opening. While they don't provide ventilation, they offer more light and provide clear, unobstructed views. They come in a wide range of sizes, including floor-to-ceiling options and custom shapes.
Window Pane Types
Read on to learn more about some of the most common window pane types. To see how different window pane types will impact your window installation cost, refer to the calculator above.
Non-insulated Glass
Single-Pane: Because they're not insulated, single-pane windows are the most affordable. However, since they're less efficient at keeping heat in and out, they can contribute to higher energy costs.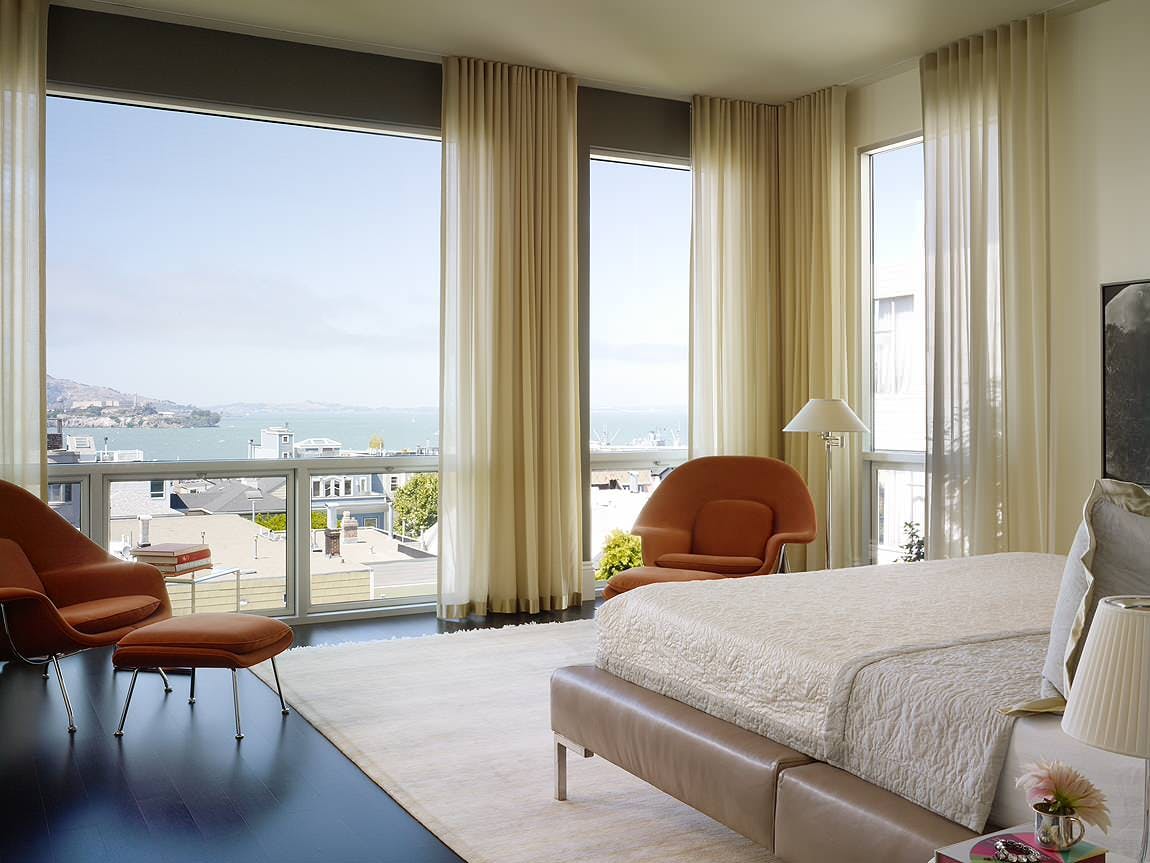 Insulated Glass 
There are many different types of insulated window panes, including:
Double-Pane: Double-pane windows have two layers of glass for added insulation. They are generally a bit more expensive than a base single-pane model.
Low-E: Homeowners concerned with energy-efficiency should consider low-emissivity windows — they are treated with metallic oxide to prevent heat transfer. They're meant to keep your home well-insulated and potentially lower your energy bills.
Triple-Pane: Triple-pane windows have three layers of glass for even more insulation. With all of those layers, these windows are a more costly option.
Laminated: Laminated glass includes a layer of plastic between the layers of glass, which makes it one of the best options for eliminating outside noise. Due to their extra insulation, they're one of the more expensive pane types. 
Tempered: Tempered glass is known for its durability and safety, and can withstand strong impact because it's much stronger than regular glass. Also referred to as "safety glass," it's the type of glass required on cars. While it's a more expensive option, it can bring some homeowners peace of mind.
Thermal Windows: An energy-efficient window choice, thermal windows are designed to reduce heat transfer. They can be double- or triple-pane windows with either an argon or a krypton gas fill, both of which are naturally occurring, non-toxic gases that add an extra layer of insulation. Thermal windows cost roughly the same as other double- or triple-pane windows.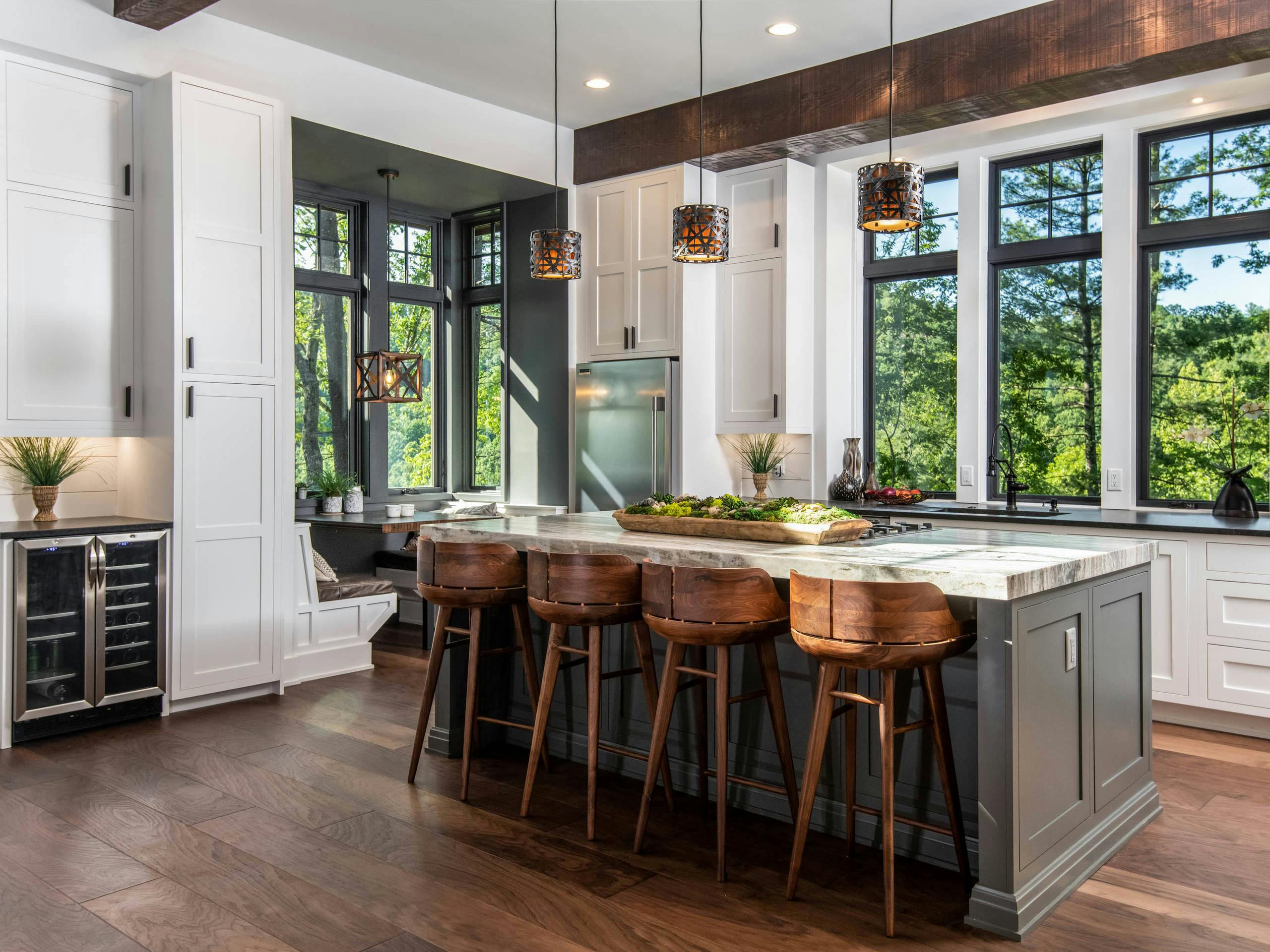 Window Frame Materials
Your window installation cost will vary depending on the type of frame material you choose. The most common window frame materials are wood, vinyl, aluminum, fiberglass and composite.
Back to Calculator
Wood
Wood window frames are a long-lasting, classic frame choice. With the right level of care and maintenance, they can last decades, which makes them a good investment. Still, wood windows are more expensive and require more attention than other frame materials.
Vinyl
Vinyl window frames are one of the most popular options because they're affordable, durable and energy-efficient. They're also low-maintenance and easy to clean. Though they offer a sleek look, they don't come in as many color options as wood ones, so you'll likely be choosing among white frames.
Aluminum
Aluminum window frames are another low-cost option. They're also durable and easy to maintain. But aluminum window frames are not particularly good at protecting against temperature changes, so they're used mostly in warm or mild climates. If you live in an environment with especially high or low temperatures, aluminum frames will likely result in higher energy bills.
Fiberglass/Composite
Fiberglass and composite window frames are a mid-range option; they can be more expensive than vinyl but cheaper than wood. Both of these materials can be made from a blend of plastics and wood, making them very durable. The primary benefit of fiberglass and composite windows is that they are low-maintenance while still replicating the look of wood. While they won't offer the same beautiful, natural look of solid wood, they will resist water damage and general aging.
Ready to explore your window options further? Andersen, Pella, and JELD-WEN are the leading window manufacturers in the United States, and offer a wide selection of styles, sizes, and materials.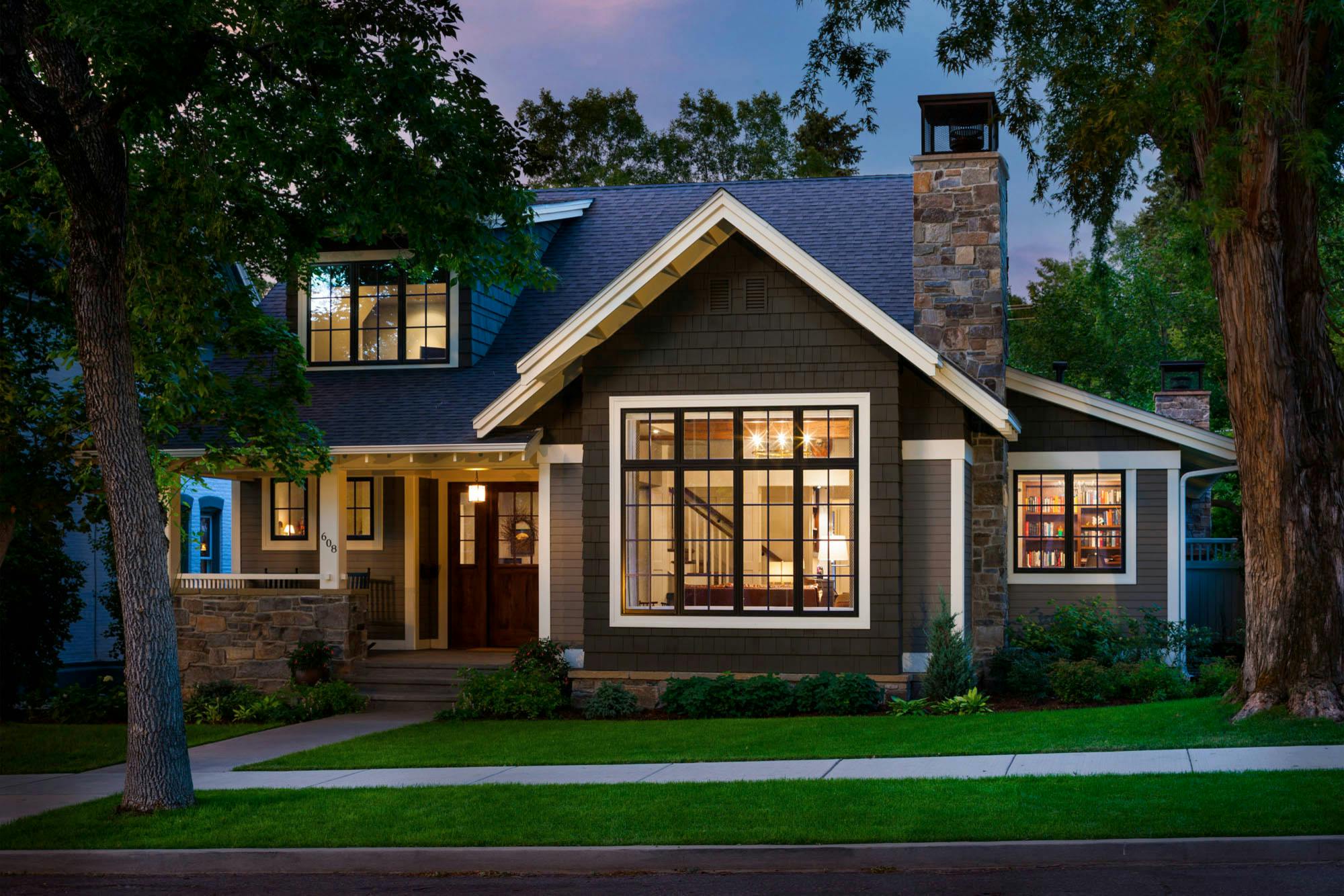 Looking for a Professional Window Installer?
Installing new windows is a worthwhile home improvement project that can add a fresh, new look and even lower your energy bills. But window replacement is a job that requires precision and skill, so it's wise to hire a professional window installer. Before doing so, it's helpful to call more than one professional in your area to get multiple quotes in your ZIP code. Find a window installer near you.
Looking for other ways to spruce up your home's exterior? Find local landscape designers here. Curious about a quote for a fresh paint job to boost your curb appeal? Search for nearby painting professionals here.