update: wow thanks! i wanted that swap #3
New Wanted Swap! You will look at members who sign up for this swap list, then choose items from their list to send them. Please make sure it is on someones want list, ALTHOUGH extras can be sent in and be given at random. The plan is to have seeds sent in from your want list, I can not predict how many will come for you. So if you send in 150 then you may only get 60 sent in for you. IF there are enough extras sent in I will make it up, if not I may not be able to cover you. PLEASE UNDERSTAND THIS, my stash IS limited at the moment. Remember, this is based on the packets sent in to you, although I would like for it to be fair I have no control over who sends to whom, OR how many extras may be sent in.
1. There will be no limit on the amount of seeds you send in. However, they must be marked with the person they are for, either by a number they will be matched too OR their GW name, extras that maybe included could be placed in a zip baggie with EXTRAS listed on it. This will be used to fill in any gaps there maybe in make-up returns. IF you do not want the number you send in returned to you then PLEASE let me know in your package.
2. You will get the seeds sent in to you UNLESS there are 5 packs of the same thing THEN they will go in a duplicate bowl and distributed among everyone.
3. You will have until Jan. 31 to sign up and the envies must be sent to me by Feb. 20 this will give everyone time to update their list.
4. YOU MUST HAVE A WANT LIST!!!! IT DOESN'T MATTER WHAT YOU HAVE ON YOUR HAVE LIST BUT THE WANT LIST IS A MUST! Otherwise no one will know WHAT to send you! IF YOU PLAN TO SIGN UP PLEASE PLEASE PLEASE UPDATE YOUR WANT LISTÂyou will have time to update BEFORE sending but PLEASE at least have something for us to look at.
5. This will be for packets received only, I will Âtry to match your returns with the number you send in, HOWEVER, I have no control over the number actually sent so you may only have a few packets sent to you, which will be available for return. UNDERSTAND THIS IS A ÂGIFT TO OTHERS SWAP.
6. Please send in a bubble envy with enough postage to send back to you. If it cost you 4 stamps to send to me then please include at least 4 stamps back. MY POST OFFICE IS ONE THAT TENDS TO OVERCHARGE HOWEVER (irks me too!) But I will handle that I guess.
7. PLEASE MAKE SURE YOU SEND IN TO ME BY FEB. 20th I plan to have these back to you by March 7 before then IF everyone sends in on time. BUT I would really like to have them back to you no later then the first week of MARCH. MAKE SURE YOU UPDATE YOUR LIST AFTER YOU RECIEVE FROM ANY OTHER SWAPS YOU ARE IN UNLESS YOU WANT DUPLICATES OF WHAT YOU ALREADY RECEIVED.
8. HAVE FUN!!! If you have a specific question you may ask it here.
9. Limited or HARD to come by seeds may be a lower number, but if you have plenty of something please include a good amount just in case some have trouble starting seeds. Large seeds of course 15 to 25 would be ok, like bean seeds. OK?!


Also this will give you some time to get some things Winter Sown and maybe you can share some of what you might have left over and it will allow you to receive some more last minute wants in time to STILL winter sow them!!!


OK, marking seeds for the person they are intended for, you can either tape them to an index card and list the seeds such as:


1. Dianthus "Siberian Blues"


2. Aquilegia/Columbine ÂRuby PortÂ


OR you can type them to a sheet of paper with your list


OR you can simple place them in a baggie with a list and name of whom they are for.


OK, I think I have covered a lot, I hope! Please sign up! Thanks, I look forward to hosting for you!


---------------------------------------Original Post ABOVE---------------------------------------------------


---------------------------------------Added Swap info BELOW---------------------------------------------


NOTE: When your mail you bubble mailer to me, you also need to include an address label for returning to you and a list of what you sent in so I can make sure NOT to resend your seeds back to you if there are any extras to send back to anyone.
IMPORANT MESSAGE FOR ALL: PLEASE REMEMBER SOME OF US ARE PLAYING IN OTHER SWAPS AND WE WILL NOT UPDATE OUR PAGES UNTIL WE RECEIVE THOSE ENVIES BACK. I WILL RESPECTFULLY REQUEST THAT THOSE OF US WHO WISH TO UPDATE UPON ARRIVAL OF OUR OTHER PACKAGES THAT YOU WILL GO BACK AND CHECK OUR UPDATED PAGES


FOR THOSE OF YOU WHO WILL BE UPDATING AFTER RECEIVING SWAP PACKAGES PLEASE POST ON THE THREAD WHEN YOU HAVE UPDATED SO THAT WE WILL KNOW TO GO LOOK AT YOUR TRADE PAGES AGAIN BEFORE MAILING OUT...THANK YOU


REMEMBER GET YOUR TRADE PAGES STARTED IF THEY ARE BLANK, and those of us who are in the other swaps we will be updating a little later so let's try to wait and send in until we can check those members list.


Those of us who are in other swaps will POST TRADE PAGE UPDATED when we change our info!


NOTE: No one needs to start sending out until around the 7 or 8 of Feb, that way this will give them time to look at those of us list that have been updated from the other swaps.


SO PLEASE MAKE SURE YOUR LIST ARE UPDATED AS SOON AS YOU CAN GET THEM DONE BEFORE MAIL OUTS STARTS!!!! IF you don't mind getting doubles of something you already received then PLEASE leave it listed as a want!


I will do my best to make sure you get as many back as you send in. ALSO if you want all flowers or all veggies or a mix then make sure I know this too so I can send you back what you are really wanting.


I would have my trade page updated by no later then Feb 10. This still gives everyone time to check your list and mail to me. I would like to be able to mail your envies back to you by the last week of Feb. IF some of you will be a little late sending to me this is ok, BUT I would really like to get them back to you by the 1 first week of March.
I want to add that anyone can add to their list as much as they like. It was suggested in the other swap group 9as suggested by agirlsgirl, Thank you dear great idea btw) to post the date you newly updated like if you added Carrots: Purple Dragon and Carrots: Thumbelina and Artichoke: Globe you would post your update like this:


01/13/09


Artichoke: Globe


Carrots: Purple Dragon


Carrots: Thumbelina


This makes it easier on those who have already checked your list to find your updated information.
Ok, about marking packs for someone else. I suggested using an index card and writing down the seeds with the persons # number and name on the top BUT this is not mandatory, you can put them in a baggie is you wish like those sandwich baggies that either fold over or zip lock. IF you use the fold over baggies make sure you secure them so that the seeds don't fall out and then you can tape a piece of paper to the baggie with the person name and #number example: #1 NCGardengirl this will let me know who it is for.


Be SURE when you send your seeds in you let me know your GW name and your number assigned to you because I will be going by the number list we have going. It just makes it easier to look at the number then try to hunt a name. Which is the reason I also am asking you to use the number# assigned to each person.


Again, if you have questions PLEASE ask them.
It was suggested to me that we should hold one of these swap more than once a year. Would there be any interest in may having another one? Possibly every four months? Schedule would have to be worked out later. If you think you might be interested in something like this please EMAIL me about it.

Ok, in this swap Everyone WILL get what is sent in for them UNLESS:

1. They remove it from their list AFTER it was mailed in.

2. Say I have Mexican Flame Vine on my list 5 ppl send me 10 seeds each of this plant... I DON'T need that many and 3 other ppl asked for it and no one sent any in for them I will allot at least 1 pack each to the others and MAYBE keep 2 for myself. IF however someone should receive 5 packs of the same thing I will dole out 2 packs to them and put the rest in a extras bowl to give to whoever MIGHT like them.

OR I will be posting games and use those extras as prizes IF ya'll would like to play games in this thread.

3. If they specifically tell me NO doubles.

REMEMBER you CAN send in extras if you wish, MEANING NOT DEESIGNATED SPECIFICALLY FOR SOMEONE. THOSE will be put in a bowl and given a random like I will come on here and say we have 3 packs of Candy Striped Zinnia the first 3 to GRAB them will get them in there envies. And so the first 3 to request them will find those extras in there envies :).

OK? Any other questions? Just ask!
OK, I had another question asked via email:

Fran, I saw the recent postings about what happens with seeds that are sent in to you.

You said that we would get the seeds that are sent in for us unless it is removed from your wish list after it has been sent in. I was wondering about all the postings where people had a surplus of seeds and asked if anybody wanted any of those. People were just replying saying "yes, I've some some of this and that". In a few cases, private emails have been passed along to see if someone might be interested in seeds that are close to something on their wish list.

Are people supposed to be adding these items to their wish list as they respond to postings or emails saying they'd like those seeds set aside for them? If so, I'd better do that myself, but I don't think people will have been doing that yet (ie my posting for various seeds...I haven't seen anyone update their wish list when they said they'd like those seeds...not sure they're aware they should be doing that).

Make sense?

Let me know your thoughts.
ANSWER TO THIS IS: When you make a post to offer seeds and someone request them YOU as the poster are now resposible for making sure those seeds are marked for that person since this is a special request OR offer then YOU must also put on that pack as per requested offer.

OR something to that effect to let me know these seeds are a special request and MUST go to the intended person.

If you made it through a private email same thing let me know some how these seeds must go to this intended person.
Anyone that has a way to make this easier please feel free to post your method what works for me may not work for someone else but yours might!
Question I have been asked twice now: Is it ok to use or send in Commercial packs? Yes, commercial packs are fine. A lot of mine are commercial packs and I have split them up to share with others, as a matter of fact I have ordered some specific seeds because they were on want list.

My garden was new in 2008 so no seeds really to gather.

I personally don't know anyone who would say NO commercial packs allowed for me, UNLESS they are totally organic and are not sure where the seeds came from. Other then that I would say commercial seeds are fine.
Ok, here it is: We were worried about getting our seeds from the other swap in time to get updated for this one. Patty has spoken! She said there was a mistake on her list were she posted the one swapper isn't sending until the 29th, she said it was a typo and SHOULD have been the 20th. SOOO, once again she is on schedule and this SHOULD give us plenty of time to get our list updated.

AGAIN you can be working on seeds for those who are NOT in Patty's swap and for anyone who isn't SURE who those folks might be, here is a list of folks who ARE in Patty's swap at the moment:

THESE ARE THE PEOPLE IN PATTY's and other swap

01. ncgardengirl-Fran

03. markcase1964-Mark

06. conniesc-Connie

08. dirtdiggin-Toni

10. grolikecrazy-Chris

14. sissifriss-Myriah

15. chellflower-Chell

17. poisondartfrog-Alana

20. angelady-Angela

23. smokymist

26. ishareflowers-Lisa

27. purpleacres-Tracy Not in Patty's BUT hosting her own

30. hmacdona-Heather

36. yotetrapper

39. sassybutterfly_2008-Wendy

40. threeshyacres-Jodi

Make a note that you don't have to check these right now, you can when we all post we have updated.

You CAN check mine I will be ok with doubles but I think mine is specific enough I will not receive doubles and if I do that is fine because most of us are limiting our packs to 5 for VERY rare or hard to get seed to 10 so I would need more seeds cuz well, sometimes I am just not to good with them, ok? I try! LOL.
We will be keeping this schedule based on our warmer climate friends who joined BECAUSE of the original dates posted AND I don't want to lose anyone because of a change made, SOOOO if you are concerned with updating your page in time after you get your swap packages back I have a quick solution: BEFORE you open you package go to your want/have page change window: As you are pulling out your new seeds to see what you have make the changes then, IF you plan on moving them to your haves (which I personally wouldn't I would open note pad or other program and transfer them there, WHY? because might not have enough to share BUT still want a record of new seeds) or you might just want note out beside some or all that you received these seeds AND if doubles of this one are wanted go ahead and note that then too.
YES I KNOW HOW EXCITED YOU WILL BE AND THIS MIGHT SEEM LIKE AND IMPOSSIBLE TASK BECAUSE OF YOUR EXCITEMENT BUT some of us are gonna be posting what we got in return so this will be taking care of two things at once because you will be updating your page AND you can be making your list all at the same time!

Thanks so much,


Your Hostess,


:) Fran
Here is a link that might be useful: Wow swap part 2
Follow-Up Postings:
RE: update: wow thanks! i wanted that swap #3
PLEASE MAKE SURE YOU HAVE READ THE LAST FEW POST IN PART 2 THANKS...
Clickable links again.
01. ncgardengirl-Fran
02. medontdo-Michele
03. markcase1964-Mark
04. lgslgs-Lynda
05. misskimmie-Kim
06. conniesc-Connie
07. heatherbon-Heather
08. dirtdiggin-Toni
09. gardeningbingo
10. grolikecrazy-Chris
11. douglasls-Lisa
12. beverlysc-Bev
13. aphroditelaughs-Ellie
14. sissifriss-Myriah
15. chellflower-Chell
16. mary_grether-Mary
17. poisondartfrog-Alana
18. grovespirit-Iris
19. lindaruzicka-Linda
20. angelady-Angela
21. dimples31312-Dorothy
22. strmywthr3-Barbi
23. smokymist-Cheryl
24. jas_il-Jasmine
25. kristlindgren-Kris
26. ishareflowers-Lisa
27. purpleacres-Tracy
28. countrygirl_sc-Gail
29. fleethart-Fleety
30. hmacdona-Heather
31. echinaceamaniac-Clint
32. lakedallasmary-Mary
33. diana_lynn-Diana Lynn
34. smitties
35. ashle999
36. yotetrapper
37. mcbdz-Pattie
38. graanieb-Bea
39. sassybutterfly_2008-Wendy
40. threeshyacres-Jodi
41. blue_ivy-Tola
42. ibartoo-Linda
43. jaleeisa-Kathy
44. molanic-Molanic

:) Fran
RE: update: wow thanks! i wanted that swap #3
Allright, new thread, should be easier especially for newbies.
Fran, thank you again, you're right, this is fun exchanges of gifts, nothing is a must. When someone has very few or no seeds, may be sending few extra stamps would be good or later on, again, not an obligation, would be kind to remember those who sent you seeds and pleasantly surprise them with something you think they'd want. Again, extra stamps are always welcomed and am sure Fran can use them all to be put back into swaps. Everyone gets seed rich sooner or later so there'll be more exchanges, I'd not feel obligated at all and least of all go out to buy seeds.
I'll be able to send a few sandwich bags to you Fran (will mark them) and a large bag of extras for you to send to whoever you see needing them.
Wish we were closer, I'd give you plants for your favors you're doing us. Seed swaps are fun and I never count them, why sweat over a small stuff? except large/special ones, what I have very few of.
I have plenty of these from my garden 2008, post here if you want some, will be glad to send them:
Night Blooming Jasmine-small tree/shrub, fragrant
Hyacinth Bean Vine -purple
I've traded many others and ones left on the plants, like salvia, coreopsis, cosmos and basil might be frozen.
Another question, not disposing of frozen looking seeds outside, like Plains Coreopsis, it went thru 30 deg F ,no lower, still might be good?
Have a good day,
GB
Bea
RE: update: wow thanks! i wanted that swap #3
Whew.... I'm caught up reading... LOL... I can totally see how it's hard for so many to read all the messages.... (I know that's partly my fault being so chatty...)
Quote: "I guess I will buy one or two items from their lists, or contact them to come up with something different I can send."
I agree with Fran and Bea here. It is, by no means, necessary to go buy seeds just for this swap or just for one person who wants that seed in this swap. Share what you can. Only order seeds that you would normally order (and share some, if you like), but don't go buy them just for this swap.
It's also not a requirement to contact them to see if you have something they want. In my opinion, it's their job to update their list so that we can try to see if we have anything that they want. If they don't put all their wants up, then we don't have to write them asking. That would cause a lot more work for the participants. Now, that being said, I have written people that had very similar wants to what I had to offer to see if they would like to have what I have or not. They may really appreciate getting something very close to their likes they have posted.
As for what I'm doing.... I'm putting a list together of the participants' lists (a little later when I'm sure more have updated their lists). I'm happy to share this file with anyone who wants it. I pull out what seeds I have to share and search the file with Control-F to see who on that list wants what seeds I have. Then, I split up what I have according to who wanted them. That's the best I can do.
Once sign ups are done, I will compile the want lists of everyone and post the file for anyone who wants to use this method to help them find new owners for their seeds.
Blessings,
Angela
RE: update: wow thanks! i wanted that swap #3
Bea - I'd like to grow some of those hyacinth beans if you have a few to spare. What a pretty plant.
Blue-ivy - I'm finding that I've got a lot of seeds for some people and much fewer for others. People who want color mixers and sunny area plants will get more stuff from me than people who prefer single colors, named cultivars, or plants for shady and wet areas. I figure that things will all sort themselves out and that someone else will have seed for the people that I might not have much for.
If I don't have something for someone, it's not that I don't like them or that I'm trying to snub them. It just means that they have different growing conditions or have different garden likes/dislikes than I do. And in one case it means that I recently sent somebody a personal goodie envelope so they're getting seed from me that way instead of getting them in their swap envelope.
I'm also throwing in some extras so that Fran can have them to tuck into someone's envelope if she thinks it look a bit skinny. Some are things that most people might like and will go straight into gardens, and some are oddball things that might end up getting swapped through a few different people before they are finally planted.
I kind of think of this swap as a way to try to find good homes for the seeds I don't have room to plant, and maybe end up with some seeds that I can always find a way to make room for in my garden. More like "rehoming" seeds than trading - and I really like that.
Lynda
repost
REPOST
OK, let me say again...Someone asked me IF less then 10 seeds are considered a trade, NO it is NOT, BUT in a swap like this if you can GIFT someone special seeds, and less then 10 is all you can send then this is FINE!
My dear friend here and she know who she is was sweet enough to send me 3 seeds of Snail Vine, I WAS HAPPY TO GET THEM, I am not saying not too, this is not considered a TRADE swap this is a GIFTING swap.
IF you are in a swap where your seeds COUNT, like say you see a post for: Marching Spring In and you can only send in 25 packs of seeds, IF you send in a pack less then 10 in one of these swaps, you are gonna get counted USUALLY (depends on the host/hostess) with a 1/2 pack. OK?
I was explaining this ONY BECAUSE I WAS ASKED and I thought it would be helpful to ALL THE NEWEST MEMBERS TO GW WHO HAVE SIGNED UP HERE....OK?
NOW, does everyone understand? Again, in a swap like this less then 10 seeds are fine as a GIFTED amount, but in a trade/equal amount swap it is NOT and IF you are going to trade those amounts OR send them in PLEASE ASK the person they are intended for if they mind getting that amount OR ask the host or hostess FIRST.
Am I clearer this time, sorry I confused anyone....
So again, GIFTING HERE IS FINE, IN ANOTHER SWAP IT MAY NOT BE
:) Fran
ANOTHER REPOST
Ok, again this is a share what you can deal if you don't have something for someone, someone more then likely will fill in your gap.
If you have nothing for someone then you don't.
ALSO I have asked EVERYONE to make a list who has nothing on it...NO ONE CAN SEND TO YOU IF YOU DO NOT HAVE ANYTHING ON YOUR LIST.....
PLEASE PUT UP A LIST...
Again, let me say THIS...and I am talking about THIS SWAP HERE ONLY AT THIS MOMENT.... THIS is a GIFTING swap you share what YOU can and what YOU feel comfortable sharing, ok?
If you can only share 5 seeds of something then please feel free to gift it to someone of your chosening. In this swap.
I truly am sorry I confused anyone....I should have been more clear here.
WHATEVER you can share with us in this was will be a blessing and welcomed in any amount because we are glad you though enough about us to share!
NO ONE is expected to have something on EVERYONE'S LIST BUT IF YOU DO TERRIFIC, AND IF YOU CHOOSE TO SHARE WHAT YOU HAVE WITH EVERYONE, EVEN BETTER....THANK YOU! IT WILL BE APPRECIATED...even if it is 5 seeds!
:) Fran
NEW POST FROM ME
OK, NO, no one excepts anyone to go buy seeds for THIS swap, UNLESS you want too and it is seeds you want to keep some of for yourself.
THIS is what I did, I saw stuff on people's list they wanted that I wanted too so I purchased the seeds to share and to keep some for myself. Another friend of mine has too. So unless you are planning on keeping some for for yourself please don't make a purchase just because someone else wanted it...
LET'S HAVE FUN! This is what swaping is about. IT SUPPOSED TO BE FUN...so let's focus on making it fun and not worry about all the little stuff it will all work out in the end.
OK?
:) Fran
PS Lisa I didn't take it that you were mad. I DID want to clarify though so you know it IS ok for this swap....hope you understand I DID mean for trades in general I had posted before that small amounts here are fine....so it's all good!
RE: update: wow thanks! i wanted that swap #3
Angela I would love a copy of that list. If you don't mind. I did buy seed but it is mostly things i wil use and can share. The only one i won't plant is St. Johns Wort
And i knew there were several that would use them. That is the only one that I will give the name for the rest is to be a surprise. :)
Molanic your trade page is fantastic very organized. You make me wanna aim a little higher as far as organizing. Lol
Good work and love clickable links too it helps a newbie alot who is learning the names.
~heather
RE: update: wow thanks! i wanted that swap #3
Angela, that is sort of what I am doing. I have an excel spreadsheet with everyone's wants. Add updates at the bottom....but I didn't think of just searching your way to see if anyone wanted my seeds! And I'm supposed to be an Excel guru!
Bea, I would love to try both Night Blooming Jasmine and
Hyacinth Bean Vine if you have enough.
Like Fran, I did buy some seeds because I wanted to try them and could also share with the WOW members!
My first Round Robin and I wonder how you all keep up with more than one!
RE: update: wow thanks! i wanted that swap #3
I'm with the consensus here... I don't buy seeds for a swap unless it's something I've been wanting to try myself, but perhaps didn't want to have a whole package just sitting here. I keep a few for myself and split the rest into at least a "try it before ya buy it :P" package for something like this. That may mean 3-5 seeds "regular" sized seeds, or a dusting of teeny seeds. I believe I'm the one Fran was meaning when she said someone send her 3 Snail Vine seeds. I had a package (about 30 seeds) I'd traded for and knew that several friends were wanting the Snail Vine, so I kept 3 for myself and managed to send 3 to 9 of my friends for Christmas. I figured that if they all germinate, wonderful, but with at least 3 seeds, there was a good chance of them getting at least one plant out of my gift. And have you seen the prices for those seeds?! Hopefully they will all be able to grow them and share more of those seeds next year :) I did the same with some Clitoria seeds I'd traded for. To me it was an exciting and wonderful thing to be able to share these wonderful seeds that I'd managed to trade for with my friends whom I knew wanted them and had for some time!
I've also traded, as mentioned above, for seeds that I knew others wanted in a swap like this. It's not hard to do when you have a list of those already signed up to add something that you know another person is looking for when you already have a trade in progress. It always makes me feel good to find something I know someone else is looking for and I can keep a few to try as well as fill their want, where they might not have had what the person I'm trading with was looking for to get them for themselves :)
Now, for trades, I stick with the "standards" unless I've already let the person I'm trading with know that I have less than the standard.
For group swaps like the MNF group, I've been known to order seeds as well as trade for seeds for what my partner wants. Sometimes that will lead to a full sized "trade" packet, other times it will be a "try it" size.
The way I see it is this: I would appreciate, enjoy and be thrilled to receive a few seeds for something I'm interested in. I was so THRILLED when another GW'er shared a few of a particular Iresine that I'd been drooling over! I was so very excited to have those seeds that I danced around the room! Most of the things on my wants list are things I've noticed in catalogs and thought "Hey, that would be cool!" but won't order either because they're too pricey, or I'm not really sure where I'd put it, or I'm not really sure I'd like it once I bought it. That's why I enjoy swaps like this so much! Because I can figure out if I like it and where I'd want to put a small amount of it, then if I really liked it and it liked Oklahoma, LOL, then I could collect the seeds and have more the next year... or I could go ahead and order more for myself!
And honestly... with being in the Secret Santa swap, and the Birthday swap as well as a couple others, I've already received, a few seeds at a time, as many seeds as I would have in ordering a particular seed. Those few seeds at a time can really start adding up and growing when several people share "just a few". :)
Kathy
RE: update: wow thanks! i wanted that swap #3
yes, Kathy is extremely generous!! that is for sure!! **smile** i am always amazed when we make a trade and she always thinks of my little rugrats!! LOL i always seem to forget cuz by the time i get to the putting things together, i am rushed unless talla or tabor is there and we are looking for things, then you have these two throwing everything in, including the kitchen sink!! **big smile** they have a surprise for someone else, i thought, well that's just sweet!! and of course tabor is ready to trade with devin and wants to know if kathy's boy wants to trade, and other boys his age. he said no girls right now. talla on the other hand wants to trade with everyone!! **sigh**
hers are fairies, flutterbys, and now she's getting into hummingbirds because they are so small, so they must be related to the fairies! to protect them, she's not sure yet how, but "mom, i will figure it out" LOL
~medo
Here is a link that might be useful: barehanded totally nutso gardener
RE: update: wow thanks! i wanted that swap #3
Yeap, Kathy was my friend who shared...lol. Better you posted then I, wasn't sure if you would care or not so I figured you would know it was you and would say so if you wanted to ;).
You feeling any better honey? I hope you are better soon. Take it easy and don't over do it ok? Do only what you are able to.
Medo and Talla are gems too! Medo goes ALLLLL out let me tell you! If you can every trade with her I recommend it!
Hey Miss Gail, glad you posted today!
I just want everyone to know with each new post I will repost what I think everyone needs to know so those will be the first few post each time UNTIL sign-ups or over then I will no longer post EVERYTHING. I will still post the clickable links UNTIL the mail date is over. So if you read those first post you will know what you need to know for this swap THANKS.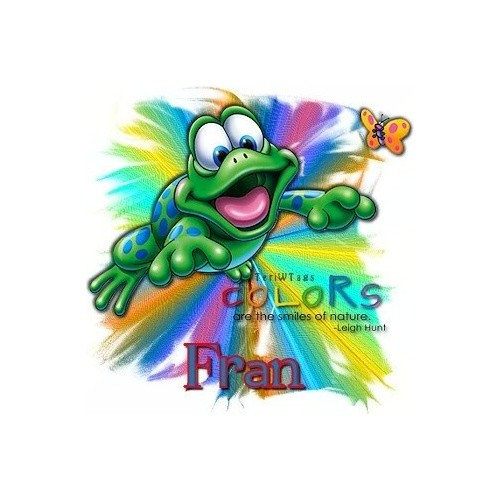 RE: update: wow thanks! i wanted that swap #3
Please everyone who is already working on packing up seeds from people's want list...remember those of us who are waiting on seeds to come in from the other swap, or just havn't updated our want lists yet. ;o)
I have a decent amount of various columbines...Aguilegia. Double Blue, Blue Bonnet, Nora Barlow Black.. Yellow star..
So if you're wanting something like this, put it on your want list for sure :o)
RE: update: wow thanks! i wanted that swap #3
Bea,
I would love some Night Blooming Jasmine and Hyacinth Bean Vine. I love both of those. Thank you so much for offering.
Myriah
RE: update: wow thanks! i wanted that swap #3
smokeymist I would love some of your columbine, any of them. I love columbines but right now only have purple ones, so any other than purple I would love. I updated my trade list to show this... says "any of smokeymist's columbines" LOL.
If anyone has any lisianthus, I would love some, even if only a couple of seeds. None of the 5 seed catalogs I ordered out of this year sold them. :(
RE: update: wow thanks! i wanted that swap #3
Well, my little guy is home. Now that he is on the mend maybe i can play catch up! Glad to see a lot of new faces!
Bea, the day I saw your list, I found several things and packed them up for you. Very glad you are still with us.
LakeDallasMary, Ha ha, fussy lettuce! Very funny! One year I planted it and have been pulling it out like weeks every since! It populated my yard (read: decorative rocks). It comes up in Jan/Feb and peters out in late April when it gets above 85, seeds by May 90deg then volunteers again next year. We should compare notes. I spent a year in New Mexico, 18 months in N. TX and 4 years in AZ. Along the way I learned a few things and killed a lot of things! I tried for 3 years to grow a flower garden, nothing fancy, just hollyhocks, cosmos, sunflowers and zinnias. Sweet corn also did poorly for me but popcorn did alright, and the cantaloupe planted under them did well.I oriented the garden, E to W, tallest in the W, shorter facing E to catch the less wicked morning sun. Everything in AZ is full sun, there are no trees so no shade. The trick is to establish everything as early as possible. We too had to gamble with the weather. If its not in the ground growing by April, its too late. But the last frost date is in April. One year there was snow on Easter. It goes from too cold for warm weather plants to hotter than a cold day in Hades in about a week. I start sowing cold weather crops in Jan and hope for the best. Instead of flowers in the winter, I planted spinach, kale, carrots, bok choi and lettuce in the beds against the house. In summer I put in heat tolerant flowers by the front door facing south, absolutely arid. Roll your eyes, but I graded the bed to gentle slope and in the early evening, as soon as direct sun was gone, I would wash my hair thus watering my flowers. Never water in the morning or during the day. The earth was so dry and hot the old-timers told me the water would get so hot it would kill the roots. Only water at night. I also put the tomatoes against the house under the eaves on the north side to reduce the sun exposure. This seemed to make them happy. Every night as soon as the sun set I soaked the veg garden. It took several years of working in organic material to grow anything as it was all packed sand. Layout was important,too. Everything was planted in ditches or sunken beds aligned with the sprinkler so water flowed into the garden, never away. But by July, everything struggled. These measure helped but nothing did well when its 100 deg 7% humidity and a drying wind 8 hrs/day. If they made it they perked up end of August if we had monsoon, Sept if drought. October, Nov were great garden months if they were started inside and planted end of Sept.
I know what you are growing through, been there, done that, killed that! I felt bad trading seeds with people who thought they were sending their dear seeds to a good home. More like purgatory. Trial and error, that's how I learned. Sweet potatoes actually did OK, they liked the heat. I was going to try peanuts, but we moved to NY before i could try. Anyway, it is possible so keep trying!
Cheers All,
Fleety
RE: update: wow thanks! i wanted that swap #3
Bea, I'm interested in some of the Night Blooming Jasmine as well, if you still have some to share. I'll be sure to put it on my list.
Fran, I'm feeling a little better. The meds are finally starting to unknot some of the muscles and slow the spasms. But I still have them and not all of the muscles have unknotted yet. It still makes sleeping, sitting and standing very uncomfortable. I go back to my doctor on Saturday for another follow up and she's suggested an orthopedic specialist to see what can be done to help with the spondylothesis. She's also talking about a neurologist regarding the nerve damage. So, I'm about to become a pincushion again :( The good part is that my RA factors are low, as of them drawing blood two weeks ago. Still can't bend much, still need assistance in and out of the shower to make sure I don't slip, still not sleeping well despite pain killers. Can't find a comfortable position to be in for more than a few minutes. It's like my body, from neck to knees locked up all of the muscles. At least trying to walk doesn't bring me to tears as much lately. But I feel like I've been hit by a Mack truck...and backed over. The muscles that have unknotted are very tender. I'm drinking lots of water to keep hydrated... this is like my muscles being worked constantly to an extreme level...and the doctor was rather surprised that I'd realized that for some reason, because I'd upped my normal water intake by about double before I saw her. And started taking potassium as well.
It's apparently going to be a slow process. And I'm going to be their favorite lab rat for a while, I've been through all of this before, so unfortunately I know what some of the tests, particularly the neurological ones, is going to involve. At this point, I'm starting to feel that my best bet is going to be for them to determine that I'm a candidate for surgery. But we'll see. I just want to get back to a point where the pain stays to a dull roar that I can bundle away mentally and still function.
Michele, of course I always think of Tabor and Talla! I always try to send kid friendly seeds when I'm doing a trade, especially with trade buddies like you and Kim, just to name a couple, who I know have children who enjoy gardening like Tabor, Talla and Jordan do! And Vince and Devin are up for a trade with Tabor any time :) Just email me and we'll see what they can work up!
I'm gonna go find something to nibble on so I can take some more pills... I'm going to gain a ton like this.. but the pills make me sick to my stomach if I don't eat before taking them :(
Kathy
RE: update: wow thanks! i wanted that swap #3
Oh, Kathy, I know what you are going through! Five years ago I cracked L5. Since we lived waaaay out in the boonies there was no ambulance service. It took a week for me to be able to sit in our truck to get to town to see a doctor. It took several months to feel better w/o painkillers. Months later, the old ladies were still lapping me at the grocery store. I admired them, shuffling along while I oozed carefully trying to move forward without actually moving my legs or back. I hope you get better quick!
RE: update: wow thanks! i wanted that swap #3
Smokymist ~ I would LOVE some of the yellow star columbine.. for some reason it reminds me of my mom. She always tried to grow columbine but always had it rootbound in a pot.. and she loved yellow. Would be very welcomed tucked into the shady spots on the side yard. I'll add it to my list when I re-do it after receiving Patty's pkg! :)
I have such great plans for this 'new-to-me' yard.. I just dunno if I'll manage to do it all myself by planting season! lol I'm amending veggie beds now.. still have lots of weeding, pruning etc to do... there's some slopes that need lots of attention.. lots of shade and lots of sunshiney spots and w/ all the plants I hope to have this year the yard should be brimming over with blossoms!
~Wendy
RE: update: wow thanks! i wanted that swap #3
Thanks everyone for taking time to answer my previous question - your answers were helpful!
Bea - I too would be interested in your Night Blooming Jasmine and Hyacinth Bean Vine, but would be quite happy with a very small amount of each! Thanks!
RE: update: wow thanks! i wanted that swap #3
Smokymist,
I would love to have a few of your double blue columbine if there are any left to share.
Thanks,
Lisa
RE: update: wow thanks! i wanted that swap #3
Fran, surprise! I updated my wish list today! Posted twice in two days! LOL!
RE: update: wow thanks! i wanted that swap #3
Thanks fleety for your words of wisdom.
It made me feel better to know I am not alone in this, and it can be done if persistent enough.
This post is me babbling about my garden and has nothing to do with the SWAP so you can skip it if you are just looking for SWAP info....
I think this last garden year (dryer than heck ) I learned the don't water during the day trick. I thought water would cool off the roots, but the plants did not seem to appreciate it. I then thought, I think it is like putting the plants roots in a steamer. I am glad to hear you confirm this for me.
I thought I was doing something good last spring getting a few cukes to a early start inside and planting them out in april. Silly me, did not think to watch the weather. Dang plants froze. Yes, too cold then too hot in a matter of days. I am learning that soil temp is a big obstacle. So at least presprouting seeds in paper towels is a great idea. In august when some long season "cool" crops need to be planted, the soil can be 86 degrees or more. My soil thermometer broke lat summer so I am not sure how hot.
In Feb, when some cool things should be planted, the soil is 55 degrees. Not optimum seed sprouting temps! I have had better luck with peas in fall than spring, but I have a few peas in paper towels now. A few peas are welcomed even if I never get enough to make a meal. I like to munch on them in the garden. My dog love them too. He steal them when I am not looking. He's short (corgi) but I grow peas, on the ground. And he says thank you for that!
That dang drying wind can be a goner for lots of stuff. I am going to see if the inter planted sorghum and flowers helps that out. As you say, lots of experimenting and lots of failures til I can get it right.
Sure do wish my house was oriented different, but will have to work with what I have. The other side of the house has a large tree, providing too much shade for veggies and the roots tend to gobble up any compost I put there. UG. Failed experiment.
The front yard is a great exposure, and soil stays moister there. But most of my garden plants are gangly, so would not look all that pretty in the front. Things like sprawled tomatoes, curcubits, and pole beans. But I will sneak some short things in the front "flower" beds like beets, carrots, rutabagas, maybe even some purple sprouting broccoli near the house. The concrete of the foundations seems to keep the area moister than my actual garden.
Might like to try some celeriac, but that may be a pipe dream in this climate. Maybe I can sneak them into the rain garden, since they are bog plants.
I always kinda wanted to try the waffle bed thing, but, I am sure it would be a no go here. Our soil is clay and water sits on the top of the ground for weeks in wet springs. Since I have been digging watering ditches through out my garden and along edges of some beds, I noticed that the ditches can hold water for days. I am sure that is ok, but If I did it in reverse and planted in a ditch, I think the plants may just drown. But still I may one day try a small areas to waffle beds. What the heck, what's one more failure (I mean learning experience). Gardening is teaching me to accept failures. Well it is trying to teach me that. Still I am not accepting my learning lessons well and not taking it personally. OK, the plants don't just have it in for me.
Sorry, so long winded. I just feel safer here. Out in the real gardenweb world, there are a lot of mean posters that can make me cry for days with evil things they choose to say to a post they don't agree with. Plus, I am all alone, most of the time. I have Multiple Chemical Sensitivities (MCS). Such a lonely disease. I have to stay home to avoid reacting to toxic chemicals in the world and other not so toxic things that I just personally can't deal with. I went to the dentist yesterday. That is the only place I go. They cater to The MCS, so I don't have to deal with reacting to perfume, cleaning chemicals and pesticides. But really I should not bring the topic up, We are here to have fun and I am sure all of you have your own personal medical issues to deal with. Anyway on to less depressing topics.....
I am sure you (fleety, and other drought stricken gardeners) could teach me a lot. Too bad you can not just come over to help me out. It is like when I try something new, I feel like I am wasting a whole garden year if it does not work out. OK learning experience, I need to embrase!
Yes I have killed more than I have kept alive. I planted a moschata squash last yer. Moschatas are suppose t be borer resistant. The thing was covers with bores. And then died.
I have often thought of having a green house, but would have to put an a/c unit in there wouldn't I. I mean hot temps get even hotter under glass or plastic. I suppose folks use green house in winter here, not the inferno! Ain't never gonna happen, so moot point.
I really have better luck in the fall. I know I could work around our almost non existent spring, but have not had much with it.
Someone from Colorado told me veggies can deal with far fewer hours of sun if fertilized well. On the north side of the house in the front, it might get a few hours at most of sun. Maybe I can get lettuce a try there.
Plus, I have this one bed I am going to use as my experimental bed. Just into plant this that and the other thing in small quantities and see what flies. Especially. new things I have never tried, or old things in a new way, like beans along the ground.
Your AZ weather sounded just as or even more crappy than my weather. You seemed to roll with the punches though.
I guess I am just remembering my grandma's Vermont garden. She planted a seed and it grew. She did not have to water, and only weeded here and there. The whole summer was in the zone. 50-70 degrees that most veggies do well. But then there were cool night she had to cover plants. And she started some stuff inside. She could not grow melons and black eyed peas though. Plus, I was a kid and she may have put more work into it than I was aware of.
I have a little garden page, that one day I would like to share how to garden in my climate. But I have to figure it out first. As it is now, it contains links for various garden sites that I have learned a lot from.. I still am not done with it yet. I still need to post things like sites on how to save seeds and when to harvest. If you visit my site, please let me know if anything was of help to you.
Cantaloupe under pop corn need to try that. I got cantaloupe one year, but it tastes horrible. I think it got too much rain.
Don't quite understand the hair washing thing. Did you wash your hair outside?
I planted some lettuce in my north the side front flower bed last fall. I have no clue when it came up, but under the leaves that blew in there, there are some lettuce plants. I think anyway. They look kind of like dandelion but the leaves are softer. We shall see. They are snuggled up under some nandina bushes.
We don't water our grass, and it is all brown and dead looking most of the summer. But we don't have to mow it either. Folks walk by and say your grass is dead. It is not dead just dormant. Silly folks spend their weekends watering and fertilizing there water hungry Bermuda grass and then have to get out there in the 100+ degrees temps to mow it. I plan to try to establish some buffalo grass in our yard. It only needs like 12 inches a year. I already have some in the backyard, and it is spreading a little. I also have some on the edge of a front flower bed to try to keep the Bermuda grass out. I works pretty well and is very pretty. It does not have to be mowed wither. It gets like 6 inches max, mostly.
If anyone sews, I can send them a link to my free sewing patterns site, I have. Not selling anything. Just e-mail me. There's probably over 6o0 free sewing patterns that I have found on the web.
Here is a link that might be useful: My garden page
RE: update: wow thanks! i wanted that swap #3
I'd sure love to find a website that gives you advice for growing crops in the south... THAT would surely get a lot of attention, in my opinion...
I, too, wasn't clear on the hair washing thing... read it several times trying to catch it... LOL
I like the Buffalo grass idea... I am not sure I can afford to waste a drop of water on grass since it'll all go to my gardens.... I'll wait and see if I even end up with a grassy area left first... LOL
Blessings,
Angela
RE: update: wow thanks! i wanted that swap #3
OK, the hair-washing thing. Water was scarce so every drop was precious. The front flower bed faced SW, so it was easily 120-130F there every day for 4 months(this is where the saguaro & lettuce grew). By washing my hair outside, it was water that did not go down the shower drain but straight to my flowers. The water I used was enough to get my hair clean and conditioned and also watered the entire front bed as it flowed down the grade. It also reduced my time in the shower to 5min(less than 10 gal), something i could never do if I washed my hair in the shower. As soon as the weather was warm, kids took their bath outside to water the lawn. The longest we went w/o rain was about 250 days. Typically it rained 10" or less each year. With the growth of Las Vegas & Phoenix there is a justified concern that the aquifers are not being replenished. Our well is 3,000ft deep so it needs more than 10" to replenish it.
For the veg garden, alone in f. sun, ditches and wells worked pretty good due to the porosity of the soil (all sand). The soil drains quick and retains no surface water. No root rot here!
After living there, I have a huge appreciation of running water and indoor plumbing.
Here is a link that might be useful: My AZ Home
RE: update: wow thanks! i wanted that swap #3
I updated my list again today. It had two special requests for my mother. Painted daisies and galladairia arizona sun, if anyone has those she would surely appreciate them. Thanks
Angela
RE: update: wow thanks! i wanted that swap #3
Angela,
I have some painted daisies to throw in for your mom. Please put them on your wants list so it reminds me when I'm checking your list again.
Lisa
RE: update: wow thanks! i wanted that swap #3
Angela, I think I still have some Arizona Sun that I can share. Might be a small amount though. Make sure it's on your list so I'll remember when I start preparing this swap this next week.
Kathy
RE: update: wow thanks! i wanted that swap #3
I am impressed with what fleety could do with less than 10" of rain and 130 degree weather. Wow.
Sorry I get so long winded. I don't know why I do that sometimes.
RE: update: wow thanks! i wanted that swap #3
Angela,
Thanks for offering to post your file of everyone's wants. I, for one, will be using it and it will make things SOOO much easier. Many thanks.
Diana Lynn
(I used to have Arizona Sun but I think I traded it all away. I'll check just to make sure.)
RE: update: wow thanks! i wanted that swap #3
You're very much welcome! I'm glad that the file will be so useful to so many of our participants! :-D
Fleety - Way to go with figuring out how to garden in one of the mos