95% done! Marble w/quartz, polished w/honed, and other no-no's
The quartz shelf in the opening has still to be installed, and there are various other details (e.g., not happy with paint colors, still needs decorative touches) that I will post about separately to get some help, but I figured it was close enough to finished to post (while it's still fairly neat!)
First, let me say that reading trough some of the terrible experiences some of you have had during your renos, I feel fortunate to have had a cabinet maker and GC who worked well together, had a good work ethic and pride in their work, and were respectful of each other and of our family. DH has also been incredibly patient, helpful and open minded through this entire process. But since I did not have a KD I really need to THANK YOU GW-ers for being a source of endless kitchen wisdom and talent, with good humor thrown in! I turned to this forum countless times for advice, as well as reality checks and support when I was lacking confidence about some of my decisions. Without you, I would not have been brave enough to go with my desires and overcome some of the conventional opinion, such as: don't mix natural stone and quartz, and don't mix polished and honed marbles. You have been some of the kindest and most supportive people I never met.
We moved into our home 11 years ago and I have been wanting to do this and saving for it for all 11 of those years! We made some great memories in our old kitchen but she really had to go. In addition to not having enough prep space or storage, things were just starting to fall apart after 25 years as this was the original builder grade kitchen. The layout and work flow worked well for me though, so we didn't change the perimeter layout much other than centering the sink and range. We also closed in a small corner window so we could add wall ovens in its place. The zones now come very naturally given the way we cook and use the kitchen.

before: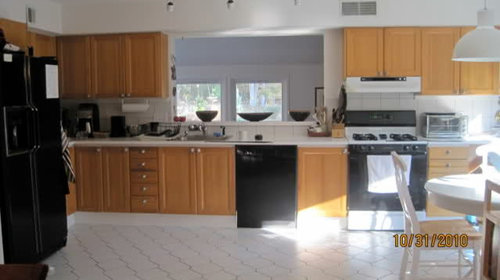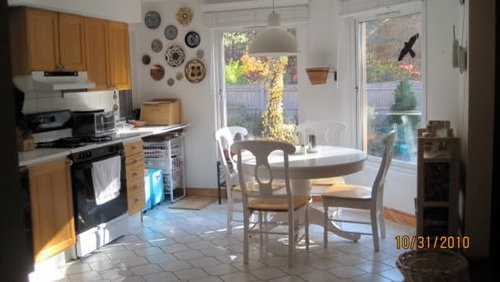 after:
view from DR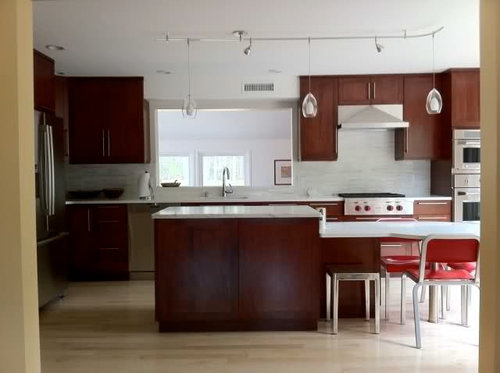 range and ovens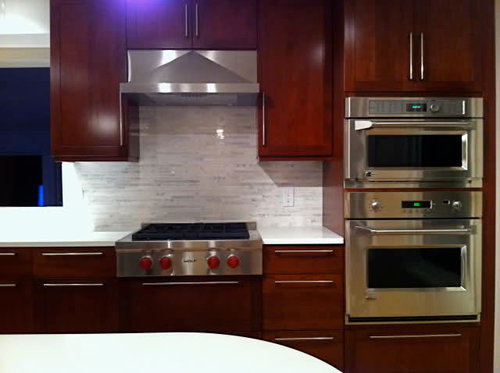 view from fridge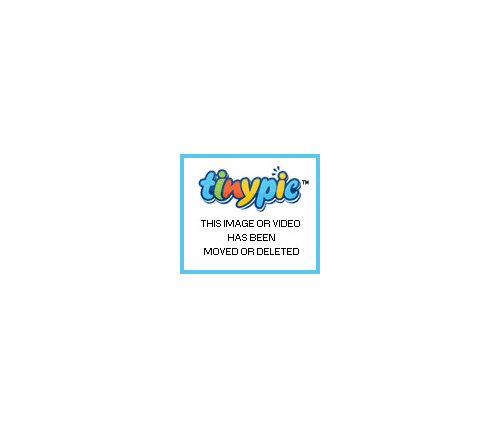 view from windows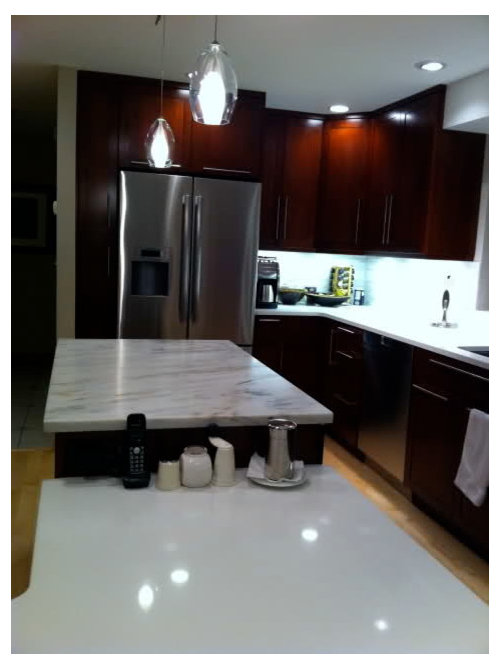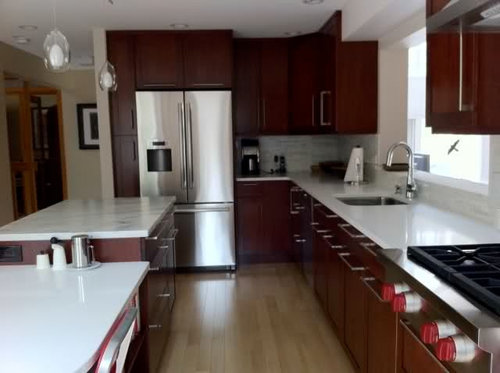 view from hallway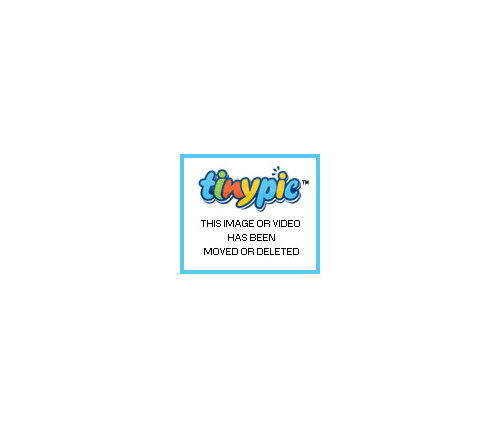 pendants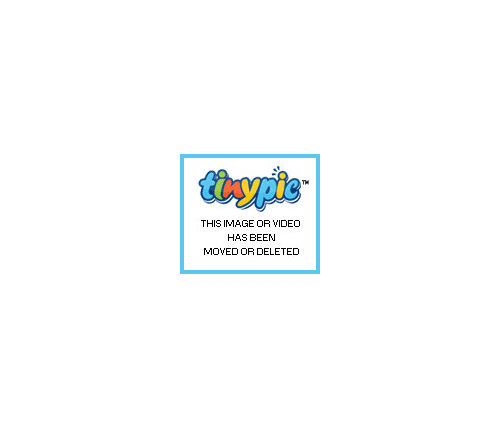 marble counter looks like a hot fudge sundae! (no etching yet)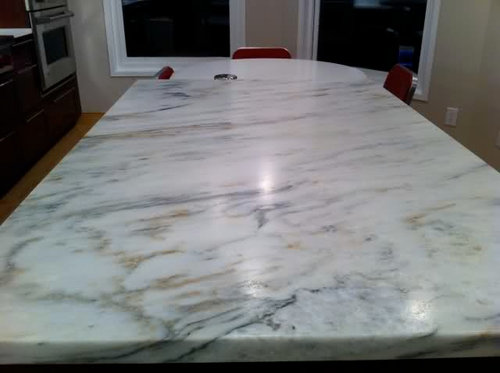 closeup of BS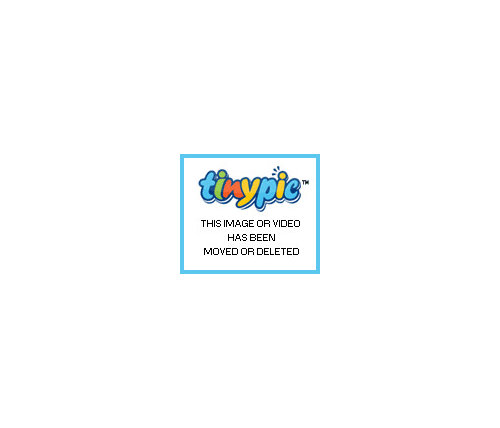 polished aluminum stool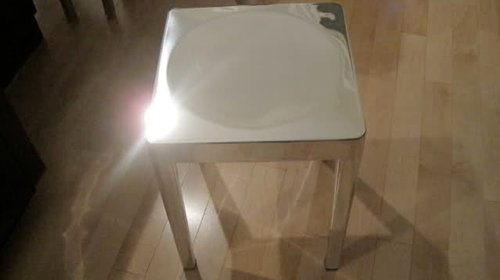 must have: broom/mop closet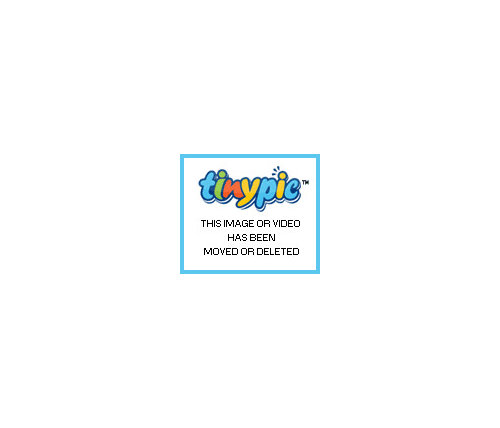 various lovely things I never had before!
recycling pullout: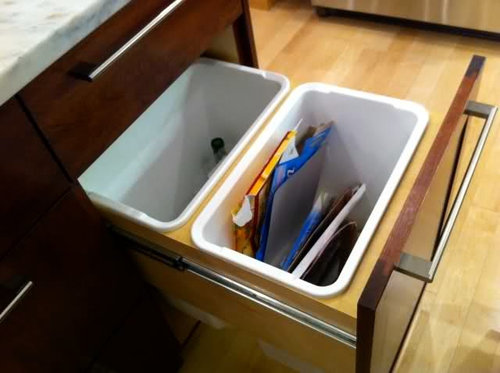 knives finally off the counter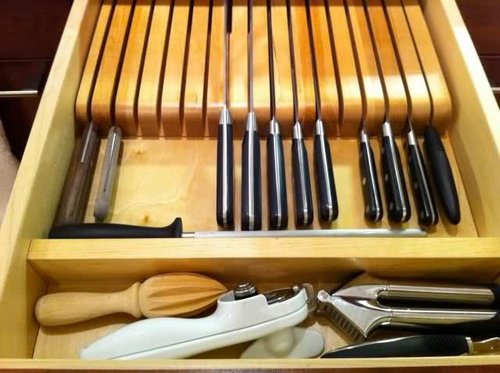 pans finally have a reasonable home: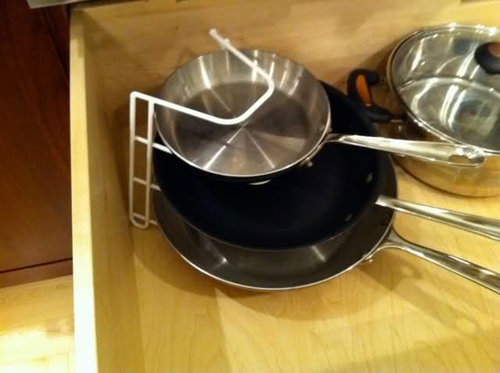 spice storage in prep space, what a concept!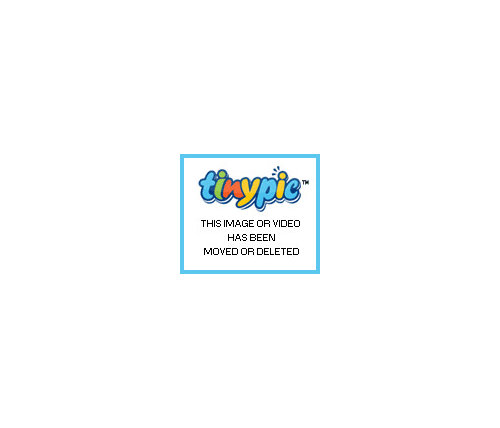 DH's favorite before and after: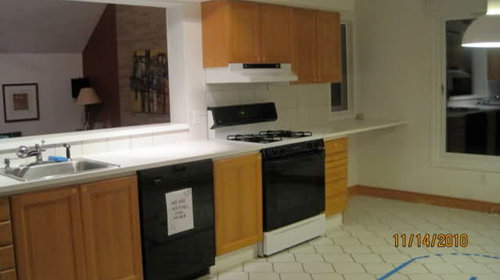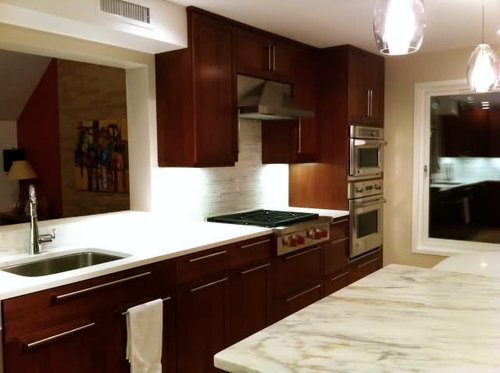 We really struggled with the island. Island and freestanding table? One large single-height island? prep sink or no? Island with table attached? We changed our minds about a dozen times and drove my cabinet maker sorta' nuts (but he was very good abut it). We wanted comfortable table height eating without having the seats in a row, and we also needed the prep and storage function of an island, but we felt that a separate island and table would look too cluttered. We also needed to accommodate the angles of the window walls while maintaining enough aisle clearance around the seats. Thus our island/table was born. I was very worried because I had never seen a picture like this (even Boxerpups couldn't find one!) but now we could not be more pleased at how it turned out. My teen DS and friends are very comfortable around the table even when there are 3 or 4 of them and they even bicker over who gets to sit in the blingy stool! Once our DR is finished we will go back to eating dinners in the DR and will get rid of the chair in the aisle across the rangetop, but for now the kitchen "table" is very comfortable and spacious for the three of us, even eating family style with dishes in the middle. Many of you (boxer, rhome, buehl, dianalo, palimpsest and many others) provided great insight as we were working through these issues, and I am very grateful!
Here are the details, for any who are interested:
Floor: maple hardwood
Cabinets: custom by a local cabinet maker, cherry with cordovan stain. The doors are shaker but with a 1/4 inch offset, which is shallower than a traditional shaker style. I was very happy with my experience with them. Happy to share the name if you live in the Boston area southern 'burbs. He did a great job working around the ducts along the top of the long wall.
perimeter and table countertop: Caesarstone Blizzard. I have a "thing" about cooking on dark or busy surfaces where I can't tell if the surface is really clean or not so I definitely wanted light/white countertops for the perimeter. We searched and searched for Luna de Luce quartzite, which I fell in love with after seeing Sochi's but we never found any near us so went with our fallback: Caesarstone Blizzard, which is a warm white. Now that it's in, I love it and can't imagine having anything else. I highly advise anyone considering quartz to find a showroom with these materials on display. The small samples just don't do it justice.
island countertop: honed Imperial Danby marble from Vermont. Makes me smile every time I see it. We were originally going to use a brushed black granite, then I met this slab of marble and that was it...

Backsplash: I was all set to use either cat-mom's or prairiegirl2010's gorgeous backsplash, but at the last minute we saw this mosaic of statuary polished calacatta marble and fell in love with it. It talks to the marble on the island and the cabinet color with its grey and rust veining, but it reads very calm, which I love.
pendants: monorail pendants and spot heads from Tech Lighting. I wanted rail pendants to add an architectural element to the ceiling. We had great advice from the local lighting store where we bought all the lighting. Without them, I would have chosen the wrong pendants. The ones I first wanted were too big for the space and island, and I alone would not have been able to see that up front. They also helped us plan placement of our recessed lighting, which was wonderful help since we did not use a KD (besides GW, that is!).
Wolf 30 inch rangetop- I used a portable induction burner during the remodel and I really came to appreciate convection. I wasn't making anything too sophisticated without a kitchen, but it was great to boil pasta water fast and to simmer soups and other "simmer sauce" dishes. At the end of the remodel though, I really wanted to go back to cooking with FIRE. Compared to my old range, the Wolf is a dream.
Bosch french door fridge-so far so good, very spacious compared to our old SxS.
Miele DW: we got this last year when our old one broke, so we just changed out the front panel from black to SS.
GE Monogram Advantium 240 V speed oven/MW. It cooks with halogen, convection or MW, and combinations thereof, to speed cook almost anything you can think of. I love this thing! It's incredibly versatile and easily my favorite new appliance.
GE Monogram 30 inch wall oven. This has not gotten a good workout yet. We are a small family and so far we seem to be using the Advantium for most oven work. Did I mention I love the Advantium?
XO under-cabinet hood. The hood situation was a bummer for us, although we are fast getting over it. DH and I both really, really wanted a chimney style hood. We love the look and wanted to be able to tile all the way up the wall behind it. Alas, as our rangetop is on an internal wall, it would have been a not insubstantial added cost, as well as requiring many 90 degree turns for the ducting to find its way outdoors, making it inefficient, so in the end we decided to just go with an under-cabinet model that could vent sideways over the ovens and out the wall. DH was particularly disappointed that we couldn't make it work. It was the only thing he really felt strongly about in the entire kitchen. Now, we could care less, I think it looks fine.
chairs: Emeco chairs and polished aluminum stool. Best thing about these: I can take them with me when we move!
We've been cooking up a storm, making up for those lost months during the reno. The fun we are having in the new kitchen is fast overcoming those inevitable "shoulda, coulda, woulda" regrets. There are some things I would do differently if I could go back to square one, but why dwell on that?

THANK YOU for letting me share. Others just don't get it, ya know?