SHOWCASE YOUR WORK
Your best, made even brighter.
Say hello to Houzz Pro's PerfectCapture Photo Service, a new Houzz Pro photo service where a seasoned photographer captures your latest work!
Only available to US Essential & Ultimate users.
There are endless reasons to invest
Stand Out
Create a striking profile that gets noticed in targeted ads.
Generate Leads
Quality profiles drive interest from local homeowners.
Show Your Skills
Highlight your speciality and win more of that type of work.
Peace of Mind
Pro images snapped by seasoned real estate photographers.
Easy Booking
We find the photographer, they contact you and you're set.
Make it Shine 
We'll provide you with simple tips that'll help the space glow. 
"Having professional photos will bring more value to our work because it displays more professionalism, and can show our viewers a clear picture of our creations. When they see these pictures, they'll seek us out over our competition."
Dave Morgan, Morgan Group,
Home Builder, San Diego
"Houzz Pro's photography experience was excellent. The photographer was on time and efficient. Having a photographer already vetted by Houzz ensured a quality product, saved me time, and produced a product I can use in my marketing campaigns. I would trust this service in representing my future products!"
Don Goldstone, Ultimate Water Creations Inc.,
Pools and Spas, LA
Item 1 of 2
How it works
We've made the process of highlighting your skillful work as smooth as it gets.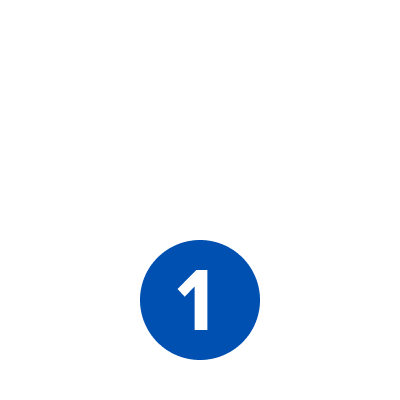 Logistics
Tell us about your project, pick a package and pay for your shoot upfront, then select a date.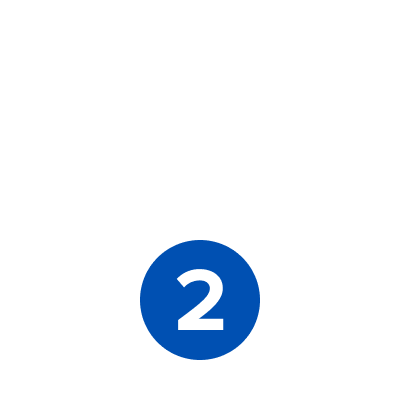 Photographer
We'll connect you with the best photographer for your project so you can make a plan together.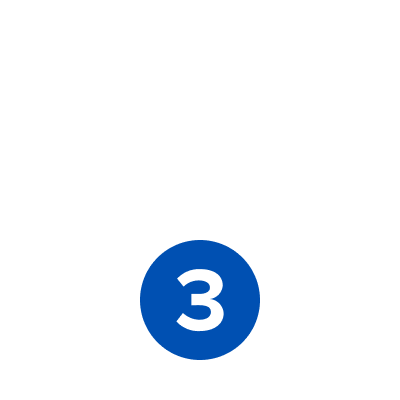 Aesthetics
Prepare the space to make it shine and the photographer will capture all the project's details.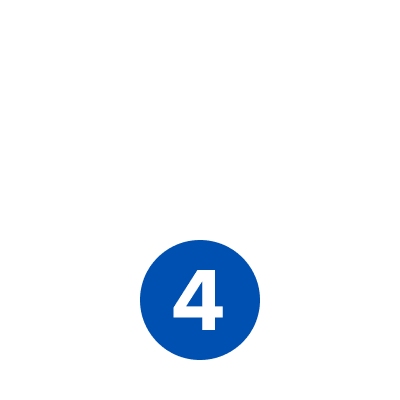 Delivery
Beautiful images uploaded directly to your profile, and shared with you for marketing and social.
Got questions? We've got answers.
On Houzz Pro! All photoshoots can be scheduled through us. Click above to book your photoshoot.
That's a great question. When booking through Houzz Pro, we'll recommend a package for you based on your unique project. Here's some additional insight into each package: 
1-hour Photoshoot ($450): Great for a small project such as new cabinets. 
1.5-hour Photoshoot ($500): Better for a decent-sized project like a kitchen or bathroom remodel, a backyard redesign or a swimming pool. 
2-hour Photoshoot ($600): Best for a big project like a full home remodel.
Good question! This service is offered to Houzz Pro Essential and Ultimate members based in most regions in the United States.
We were hoping you'd ask! Did you know professional, quality photos are more likely to drive engagement and interest from local homeowners? We want your work to be seen and your business to thrive, so we created an easy and affordable tool to capture pro work the pro way.
We get it, life happens. Though your appointment can't be canceled, it can be rescheduled. If you can't make your original appointment and reschedule before 24 hours, you'll have your new date set up with no extra charge. However, if you reschedule within 24 hours of your appointment, we want to respect the time of the photographer, and a full charge for the shoot will be charged.
We don't offer refunds for this service but, you'll be able to reschedule your appointment up to 24 hours ahead of time or earlier for no extra charge.
Absolutely. So long as it's 24 hours ahead of photoshoot time. Please note that postponement must be made 24 hours in advance before the scheduled shoot. Otherwise, you'll be charged the shoot's full price.
Our brand partner, Snappr has you covered. Take a peek at the email they sent you, you can connect with their support team from there! 
First, you will receive an email and SMS confirmation from Snappr once your bookings have been confirmed, and we officially assign a photographer to you! The email confirmation will also include the photographer's contact information. Next, you'll get a friendly reminder email or SMS from Snappr 3 days before your shoot.
Pro tip: Keep your phone on you leading up to the shoot. The photographer may personally reach out to you to coordinate, so please respond as soon as you can to ensure smooth sailing. 
Once your photoshoot is complete, Snappr will follow up for some quick feedback! Finally, once your photos are ready, you will receive an email notification with a link to download your photos.
The number of images varies based on the size of the project and length of scheduled time. If you schedule a 1 hour shoot, expect a minimum of 10–15 photos. For a 1.5 hour shoot, you'll receive a minimum of 15–20 photos. If you schedule a 2 hour shoot, you'll receive a minimum of 20–30 photos. Our photographers will edit the top photos to be used on your profile, and bonus: you'll also receive a link to all the images captured at the photoshoot which you can use for social media, promotions and more. 
Your photographer will provide light editing and basic touch-ups to ensure image quality and consistency. Our photographers will resize images for optimal use on your Houzz Pro profile: 2560x2560 pixels and 300 dpi high-resolution. 
Advanced editing, such as object removal, is not included in the package. But if you carefully follow our Staging Guide for tips on how to prep the area for a photoshoot, your space will be perfectly photo-ready!
Quick is the name of our game. You should have final photos within 5 days of the shoot.
The photos will be automatically uploaded to your profile usually within 7 days after the photoshoot. Nice, right? And, you'll also receive a link to all the other images captured at the photoshoot so you can use them on your website, social media, marketing and more. 
Yes! You own the full rights to your photos and can use them on your website, social media and anywhere else you'd like. Houzz also receives a license to the photos so we can use them for things like promotional purposes to showcase the incredible work you are doing.
Your projects are incredible and we think your photos should be too, that's why we work with the top photographers. However, if the photos don't meet your expectations, let us know.
Thinking ahead – that's why you're a Pro. Once you've confirmed the photoshoot date with the photographer and your client, it's time to ensure the space is ready to shine. This includes cleaning the space, considering details like plants or fresh flowers you may want to add, and highlighting special areas or unique details that you want the photographer to capture. 
Check out our Staging Guide for tips on how to stage the space, and how to showcase the details most important to you.
The photographer will only be available for the time they allotted for the shoot, so make sure the space is entirely ready before they arrive.
Nope, they're on camera duty! It's up to you to get the space ready. You got this. Plus, we created a Staging Guide for you, a handy set of tips on how to prep the space for the photoshoot so it shines.
This question is music to our aesthetic ears! Here are our ten pro tips for preparing any space for a photoshoot (and they're pretty easy too!):  
Squeaky Clean – The space should be clean, organized, and free of clutter.
Let Light In – Have the shades, blinds and drapes open to allow for natural light. 
It's Not Personal – If the space is occupied, tuck away personal items like photos.
Not Right Meow – Remove, crate or hide pets from the area during the photoshoot. 
Au Revoir! – Arrange for any residents to vacate the space during the photoshoot. 
No Peeking – Clean areas outside the doors and windows that could be in the shot. 
Please Be Seated – If capturing a bathroom, ensure the toilet seat's down.
Form Over Function – Remove appliances, sponges and food from the kitchen. 
Untouchable – Clean windows and glass doors of water stains and hand prints. 
Decor More – These are our Pro Interior Designers' favorite items to stage a space: 
Flowers – Fresh florals in a modern clear vase (with clean water!). 
Baked Goods – Just a few set on a modern plate. Croissant, anyone? 
Herbs – Fresh greenery placed on a cutting board or near the sink. 
Cooktop Items – A tea kettle or colorful pot is a great accent. 
Cutting Board – With herbs or a bread loaf, or without, it adds great texture. 
Bowl of Fruit – Green apples or giant lemons piled high. 
Potted Plant – Bring it in (or borrow from another room) to add life and color.
Big on tips? Here's even more info on styling out a space to make it pop in photos. 
Of course! You're the expert on the space so you can guide the photographer on what needs to be captured. When scheduling the shoot through our booking form, you can select the areas you want photographed, such as the kitchen or bathroom, and also make notes of any unique details you want to highlight. You'll also be in direct communication with the photographer, so you can discuss details with them prior to the shoot.
Bonus: The photographers we work with are professionals, so they'll come with ideas for what to capture and how to make the space stand out in photographs.
Definitely. You or a trusted member of your team should be at the shoot to help guide the photographer through the space, ensure it's camera ready, and make additional notes of anything you want captured.
Also when booking the shoot, be sure to include the contact information of the person (you or someone from your team) who will be at the photoshoot so the photographer can call to talk details and logistics. 
Glad you asked – it's important that you have permission to photograph the space from the homeowner before moving ahead with a photoshoot. You'll also want to double-check that the date and time works for them (even if they won't be at the shoot), and we recommend doing this before booking to avoid having to reschedule.
Not to worry, we'll take care of that for you! Our photographer partner, Snappr, carries out a meticulous process that includes multiple rounds of interviews, portfolio reviews and equipment reviews and measures each candidate's real estate expertise. Only the top 5% of applications get accepted, guaranteeing high-quality photography experts who are all aware of the specific Houzz guidelines they must follow.
You'll pay for the photoshoot when you book it. We've made it pretty simple: Input details, pick a date, pay, confirm – and then you're all set and your shoot is booked. Breezy, right?
Good looking out. Reschedule the shoot as soon as you suspect weather will be an issue. As long as the reschedule is more than 24 hours before your shoot, we can help you out. Otherwise, the show must go on!