IDEAS FOR A SUNROOM OFFICE OR HOMEWORK AREA
Brighten up your office with some new colors like orange or coral with white. You can add black and white accessories. If you add two writing desk together (depending on measurements) and add one single top. A solid glass top will give you room for two people to use the office area or have homework area for your children. Wood, Glass are lighter tops and will be easier to maintain. Quarts, Corian or Granite can be used, but you may need stronger support then the simple writing desk. The stools have no backs and so they can be scouted under the desk for easy access and adding more room. If you wish to discuss this style, or if I can help you create this look, please give me a call at:
#951-326-9257, or leave a message on my phone.
You can also Email me at:
yourpersonaldesigner068@gmail.com
Connie-ReStyled Places
"Designed to Sell...One Room at a Time.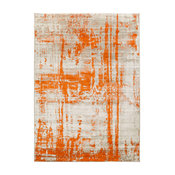 Surya Jax Jax-5032 Rug, Burnt Orange, Light Gray, Dark Brown, 7'6"x10'6"
$470.00
The area rug for this small room should be 3' x 5'.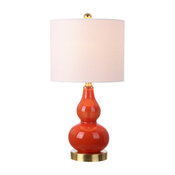 Anya 20.5" Mini Glass Table Lamp, Sunset Orange
$43.99
Two lamps for task lighting.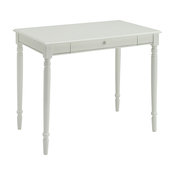 French Country Desk, White
$137.99
You will need two writing desk to put together. Then you will have 1" clearance on each side wall. Purchasing one solid peace for the top and anchor to the desk will give you more room. You can use Formica or wood, or other counter surfaces. Two lamps on each side of the counter will be needed for task lighting. A couple of pictures that the children drew on each side of the south window should be frame and drawings can be changed through out the year. Two stools with rollers so that you can scoot them under each desk to provide extra space. A small 3 x 5' area rug will make the room a little quieter. There are many storage cupboards on the opposite wall for children's supplies and tools. A small pouf for color will be for extra seating. This sunroom can be used for a children's playroom, or in the future a study area for the younger children.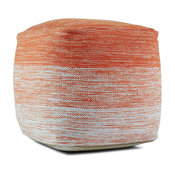 $99.00
A pouf for the children is fun.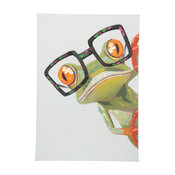 $185.00
A whimsical picture like this makes is fun to do homework.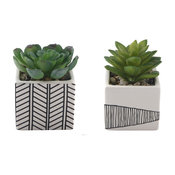 2-Piece Succulent, Tribal White Ceramic Pot Set, 4"
$29.99
A couple of succulent plants in white and black for accessory. Keep it simple as it is a small room.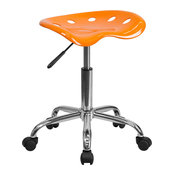 Green Plastic Stool, Orange Yellow
$73.00
Here is a colorful stool that can be adjusted & slides under desk.
This is just a suggestion but your small sunroom is being turned into a play area and desk area for the children. Your area has much more light around the room and will continue to be next the the main kitchen area. Opposite to the desk area is all the floor to ceiling cabinet area for storage of toys and etc.