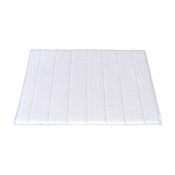 Large-Sized, Memory Foam Bath Mat in White
$25.19
Comfy and slip-resistant, making this the perfect addition to any safely remodeled bathroom.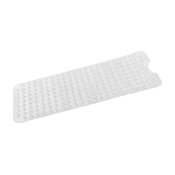 "Jumbo" Long (16'' x 40'') Slip-Resistant Bath Tub Mat in Super Clear
$21.69
Perfect for an existing tub or shower to help stop slips and falls while bathing.
Eco-Friendly Bamboo Hair Styling Station, Without Power
$69.99
Keep dangerous cords tucked safely away in the bathroom without losing any design appeal.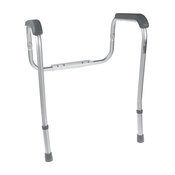 Foldable Toilet Safety Rail
$43.63
Great for bringing added safety features into an existing bathroom.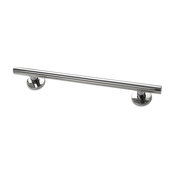 Leva Grab Rail 21 Bathroom Shower Safety Support Handle Bath Grab Bar
$109.95
A simple, sleek and modern product for improving the safety of an existing bathroom.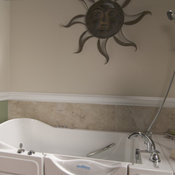 A Safe Step Walk-In Tub is a great, safe addition to a bathroom, especially for homeowners who are older or have disabilities that prevent them from easily stepping into a normal tub.