Bathrooms
Whether creating a tranquil escape, or a classic master bath, the right colors set the tone of a home's most personal space.
Crisp gray and clean white keep a large bathroom anchored and serene.
Sandbank (SW 6052) adds just the right amount of pink color without being overwhelming.
It doesn't take much color to transform this master bath a relaxing getaway.
Spa (SW 6765) on these walls truly makes it feel like you're in one.
Balmy (SW 6512) reflects the light in this bathroom making it look large and welcoming.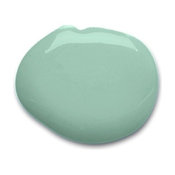 Sherwin-Williams green paint color – Aloe (SW 6464)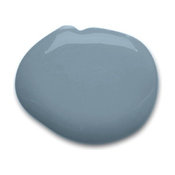 Sherwin-Williams paint color – Poolhouse (SW 7603)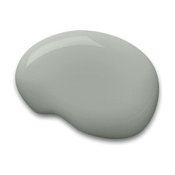 Sherwin-Williams neutral paint color – Unusual Gray (SW 7059)
Peaceful and relaxing, these feminine stripes personalize this residential bath.