Decorating With Fine Art Photography
One of the many ways to enhance any room, is with the use of fine art photography.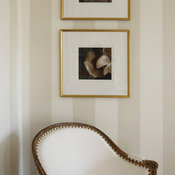 Stacking photographs makes for a striking visual balance with the vertical stripped wall paper. Sepia toned magnolia photographs by Carmel Brantley.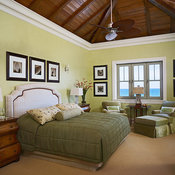 Designer Michael Brosche used several photographs similar in subject and tone to decorate this guest suite on the ocean. Shell photography by Carmel Brantley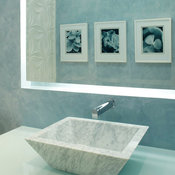 The flower photography is toned to match the wall color. Working closely with designer Susan Lachance, we were able to tone each photo to match the paint color. In addition, Susan selected images that enhanced the petal pattern on the wall.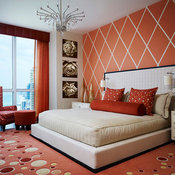 Sepia toned flower photographs enhance the interesting design of this master bedroom.