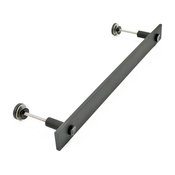 14" Steel Rustic Black Barn Door Handle and Pull 1-Side Flat Bar Handle
$19.90
Do I need some narrow trim like this inside the windows to cover the black foam?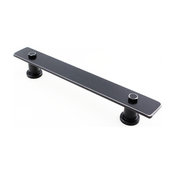 Barn Door Handle Black Distressed - Industrial, Rustic or Modern Style
$29.95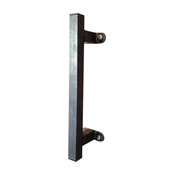 Barn Door Handle, Industrial Barn Door Pull
$95.99
too expensive at $92 but this is the look we are going for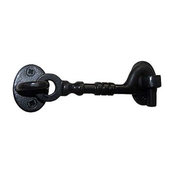 $35.00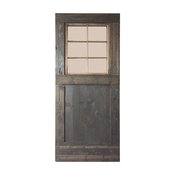 Rustic Handmade Sliding Barn Door, Gray
$700.00
These windows are, I think, too small for what I want but I'm not sure our width would allow for much bigger if we went with three and wanted square.
We don't want door to stand out so clearly as its own focal point or split the room so dramatically. Having the windows will change the stark vertical impact. Have to also consider paint color.
I like the hardware/rail and the finish of this barn door.
This is the feel of the smooth finish I am looking for
Might be okay with this sort of stain, might prefer a painted or more consistent finish
Keep as example of too rustic whitewashing for our project. We want a smoother, more finished look like in the previous photo.
Blackboard behind makes it look nice open or closed.