G
G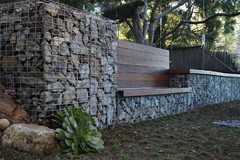 Gable Roof
Roofs get to the point with triangular ends and equally sloping sides
A gable roof is one of the most common roof types, with two triangular gable ends and a single ridge between two sloping roof panels. A gable roof allows water and snow to run off while providing attic space on the interior.
A gabled roof is the perfect design for water runoff. For snow, the steeper the face, the better.
More headroom and windows for daylight can be added to a spacious gabled roof with dormers.
This gable roof has unique openings, allowing the outdoors indoors. What makes it gabled are the equally sloping sides.
Adding a triangular window at the gable end of a gable roof can increase the daylight inside the house.
The attic of a gable roof can be used for more living space without increasing the home's footprint.