Make Over Your Bedroom With One Wall of Color
Go serene or high energy with a single bedroom wall in a color you love. These 9 rooms show how it's done
Add a little spice to the bedroom with ... paint! Whether you're looking for some va-va-voom, a playful environment or a serene atmosphere for rest, an accent wall can strike whatever mood you desire.
Take a slide down the rainbow to find just the right color for your bedroom.
Busybee Design
Ravishing red.
Red is the color of love.
Profess your love of life, your significant other and yourself with a bedroom wall dedicated to this powerful, inspiring hue.
Get the look:
Try
Behr's Regal Red 150D-7
as an accent to
Vanilla Custard WD220
.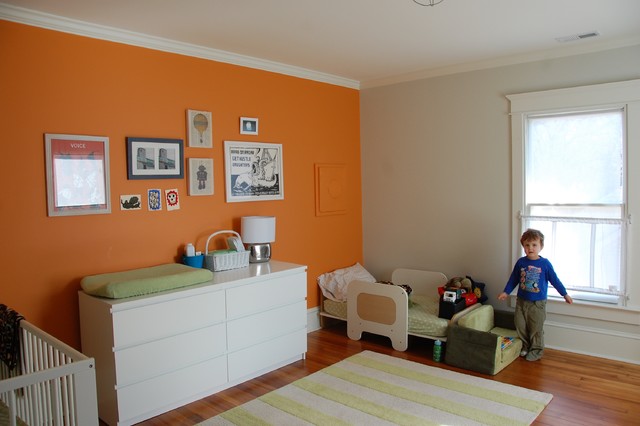 Four over One Design
Beckwith Interiors
Cheery yellow.
Yellow is one of the most jubilant colors in the rainbow. Try to not feel happy when you're looking at it. Just try! Imagine how much better your day would be if you were to wake up to this color every morning.
Get the look:
Use
Sherwin-Williams' Funky Yellow
SW 6913
as an accent to
Shoji White
SW 7042
.
Panache Interiors
Forum Phi Architecture | Interiors | Planning
Calming blue.
Turn the master bedroom into a sanctuary with soothing light blue.
Maybe the tranquil glow will even convince the kids to keep things cool, calm and collected when deciding to deliver a complaint in here.
Get the look:
Try
Sherwin-Williams'
Spa
SW 6765
with cream.
Mackenzie Collier Interiors
Maritime blue.
Ahoy there, matey. No matter how far away your house may be from an ocean, you'll almost be able to hear waves lapping the shoreline in a bedroom showcasing this powerful, nature-inspired tone.
Get the look:
Use
Behr's Planetarium 560-D
as an accent to
Dolphin Fin 790C-3
.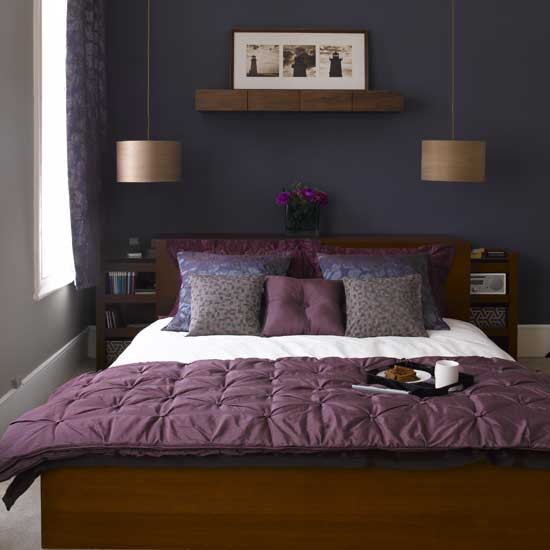 leahmh
Purplicious.
Purple symbolizes magic, mystery and royalty. If it's the right tone, it can also be elegant and romantic, like this shade that straddles blue and gray.
Get the look:
Use
Benjamin Moore's Evening Dove 2128-30
as an accent to white or gray.
N Design Interieur
Shigetomi Pratt Architects, Inc.
Sophisticated brown.
Brown symbolizes orderliness, which is the sort of state any busy person yearns for at night. Leave chaos at the door when you enter a room with a brown accent wall.
Get the look:
Try
ICI Dulux
's 511 Le Chateau MP20YY 18/140 as an accent to
its 756 Basic Beige MP45YY 65/084.
Your turn:
Show us your accent wall and please tell us what paint colors you used.
The Smart Choice for Home Remodeling & Custom Homes in VA, MD, DC