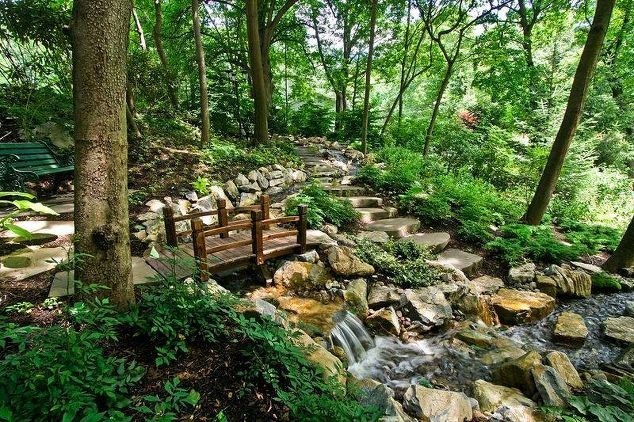 Backyard Nature Walk:
Landscape, New York
Because these clients had a beautiful wooded yard, Deck and Patio had a beautiful backdrop to work our magic. We weaved stone steps, streams, and waterfalls in an around the property's existing bridge and nature walks — all just below a park-style bench. We also lavished it all with robust plantings and green ground cover. To just about any eye, the completed nature walk appears as if Mother Nature put it all together herself. www.deckandpatio.com
This is an example of a landscaping in New York.