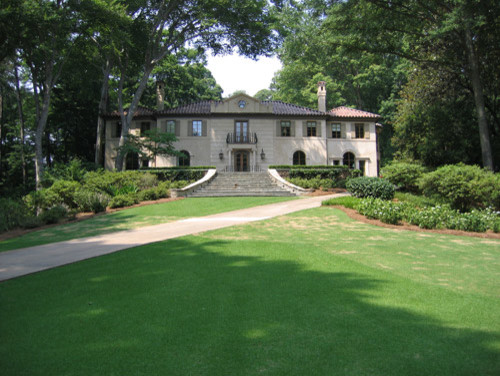 Borders Estate (Atlanta, Ga)
Traditional , Atlanta
This Italian villa estate home boasts' a sweeping green lawn, many different types of shrubs, flowers and 'specimen' trees planted in beds and in cleared, planned areas around the Border's estate home.

There's an abundance of natural vegetation, a meandering creek and waterfalls flowing through the forest, a small cypress bridge.. absolute serenity!

Also, along the Pea gravel pathways are numerous 100-150- yr old primary growth hardwoods, specimen Crape Myrtles, Magnolias, Chinese & Blood-red maples, as well as, thousands of flowering plants!
Huge elegant home design photo in Atlanta — 
Houzz