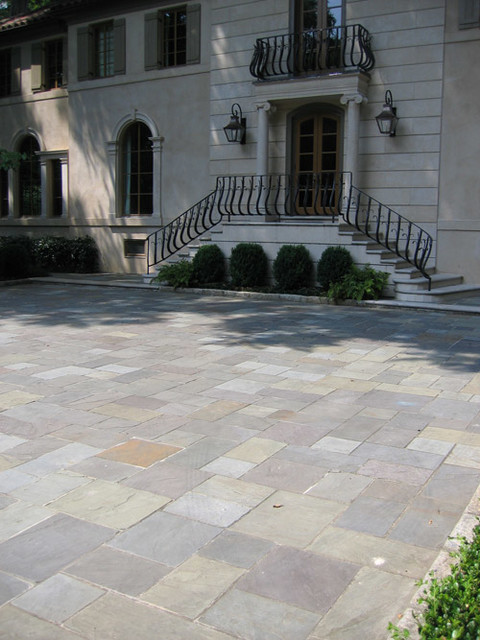 Borders Estate (Atlanta, Ga)
Traditional , Atlanta
This circa 1930's Italian villa entrance include Antique Hardwood french doors and Wrought iron railings (above and below) from Italy, complimented by custom made gas wall lamps.

The Blue stone motor court is set in a random ashlar pattern and is Surrounded by a stacked stone retaining wall encompassing the entire motor court perimeter.

Beyond the sweeping lawn is an abundance of natural vegetation, a meandering creek and waterfalls flowing through the forest, a small cypress bridge.. absolute serenity!

Also, along the Pea gravel pathways are numerous 100-150- yr old primary growth hardwoods, specimen Crape Myrtles, Magnolias, Chinese & Blood-red maples, as well as, thousands of flowering plants!
Home design - huge traditional home design idea in Atlanta — 
Houzz