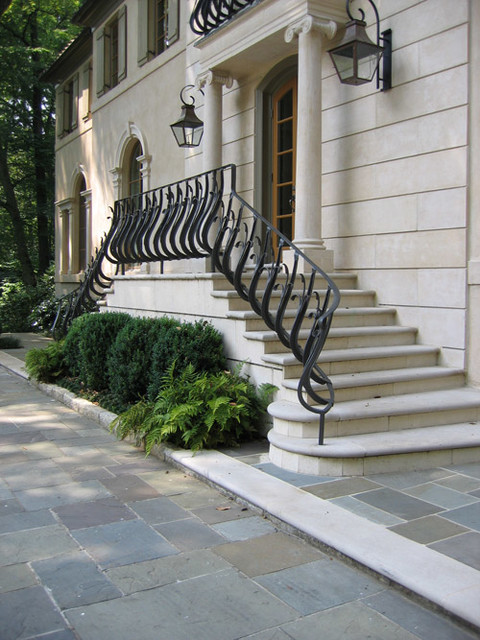 Borders Estate (Atlanta, Ga)
Traditional , Atlanta
This circa 1930's Italian villa formal entrance is composed of an abundance Indiana buff limestone- the columns, balcony base, step treads/ risers, landings, formal staircase and facade, in addition to a custom- blended stucco for this exquisite renovation.

Notice the Antique Hardwood french doors and Wrought iron railings from Italy (above and below, completely restored by an amazing Italian Iron smith), accented by custom made gas wall lamps.

The Blue stone motor court is set in a random ashlar pattern And surrounding the motor court is a stacked stone retaining wall encompassing the entire motor court perimeter.
Example of a huge classic home design design in Atlanta — 
Houzz