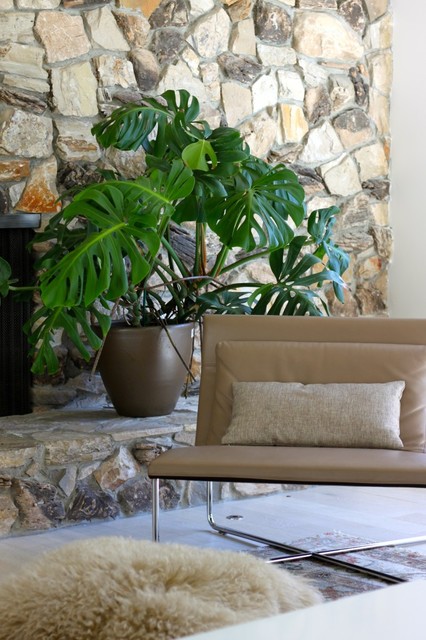 Contemporary
Contemporary , San Francisco
Example of a trendy home design design in San Francisco — 
Houzz
What Houzz contributors are saying:

creative jewish mom.com added this to Conjure a Jungle in a Pot
Aug 20, 2013
Split-leaf philodendron (Monstera deliciosa) is a climber, as are most philodendron varieties. It's also known as Swiss Cheese plant, due to holes on its large, glossy green leaves alongside deeply curved splits. This impressive plant is well suited to a large hall or a spacious room, in a spot with plenty of good light. Split-leaf can grow as tall as 10 feet, so it generally needs to be staked or given a pole on which to climb.
What Houzzers are commenting on:

gladys deus added this to Indoor plants east fac window
Jun 1, 2019
Split-leaf philodendron (Monstera deliciosa) is a climber, as are most philodendron varieties. It's also known as Swiss Cheese plant, due to holes on its large, glossy green leaves alongside deeply curved splits. This impressive plant is well suited to a large hall or a spacious room, in a spot with plenty of good light. Split-leaf can grow as tall as 10 feet, so it generally needs to be staked or given a pole on which to cli