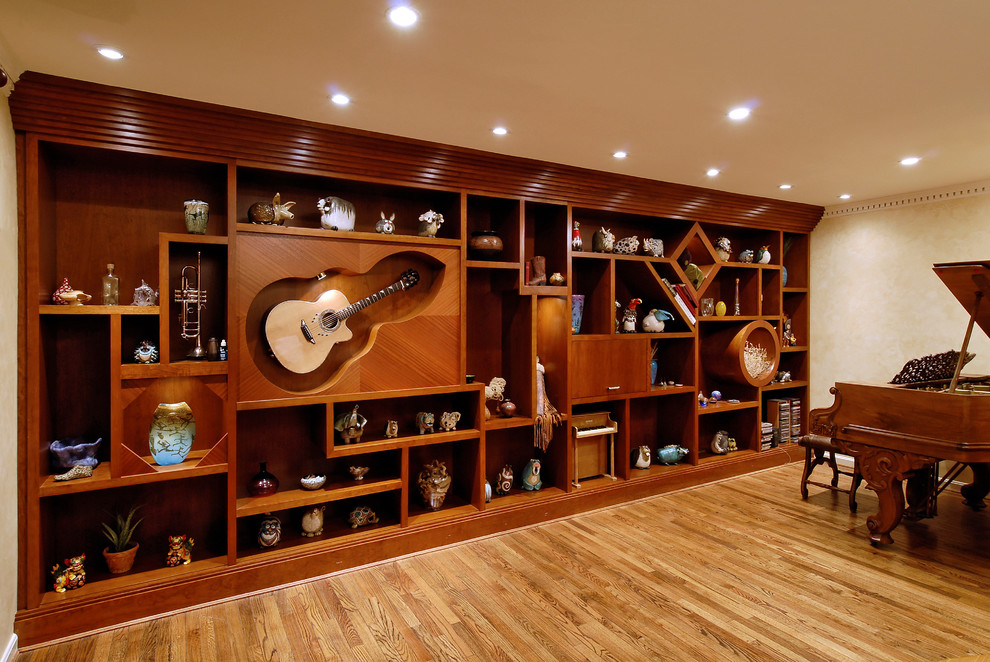 Custom wall unit that is art in and of itself!
Eclectic Living Room, DC Metro
My client wanted some wall units built in so she could display some art pottery that she collects. Her husband plays many musical instruments. Instead of the "same ole, same ole" why not create art with the build in to house the art displayed? The beautiful guitar was trimmed with abalone and turquoise and was beautiful and I thought it should be seen and admired so I created a guitar shaped niche with bookmatched grain surround and spotlight. The shelves were various sizes and shapes to accomodate a variety of artifacts. A couple of feature shapes were also lit.