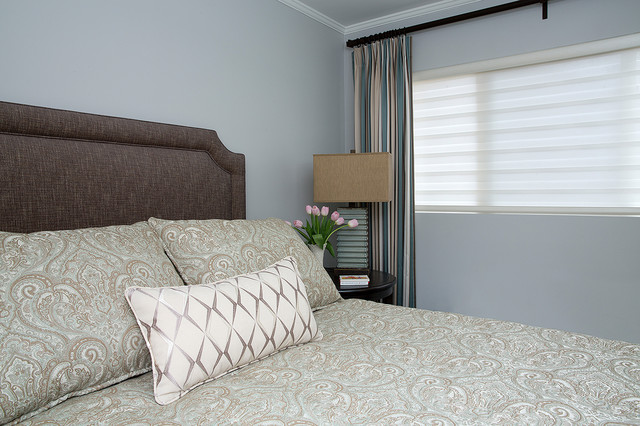 Guest Bedroom
Traditional , Los Angeles
Photo by Tracy Breshears
We kept this room elegant. A place where guests can enjoy their stay and feel pampered.
Headboard and bedding was custom as were the drapes. The shade in a semi shear fabric softens the window and gives a little privacy when drapes are open during the day.
Example of a mid-sized classic home design design in Los Angeles — 
Houzz