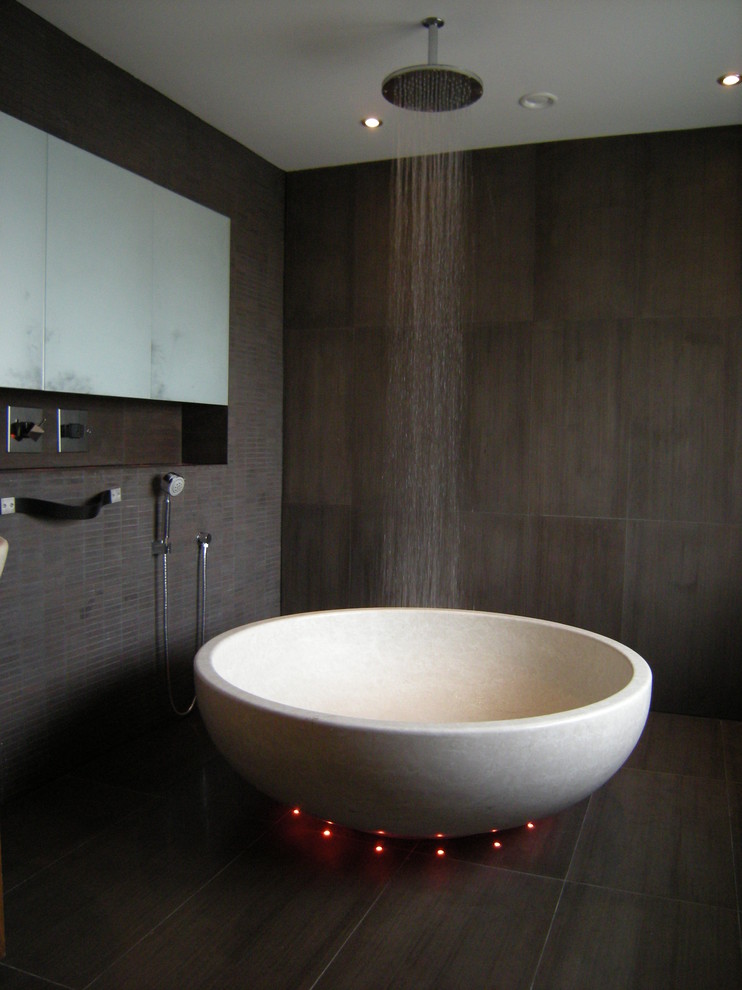 House Extension, Rathfarnham.
Contemporary Bathroom, Dublin
Stone Shower Tray - The clients brief asked for extra living and sleeping areas. Due to the unusual shape of the rear garden and north facing orientation, we proposed a long single storey extension along the side of the garden. The new east facing extension housed the new living areas which receive morning light through the large timber sliding doors which opened to the stone clad garden. We used a curved zinc clad roof to detract from the linear feel with a central rooflight to pull light into the house in the afternoon. This design retained a regular shaped garden. The client's passion for natural materials and beautiful stone is evident throughout, not just in the bathroom but throughout the ground floor, including the guest bedroom where we housed a custom designed handmade Turkish sunken stone bath. www.dmvf.ie.
Inspiration for a contemporary freestanding bathtub remodel in Dublin