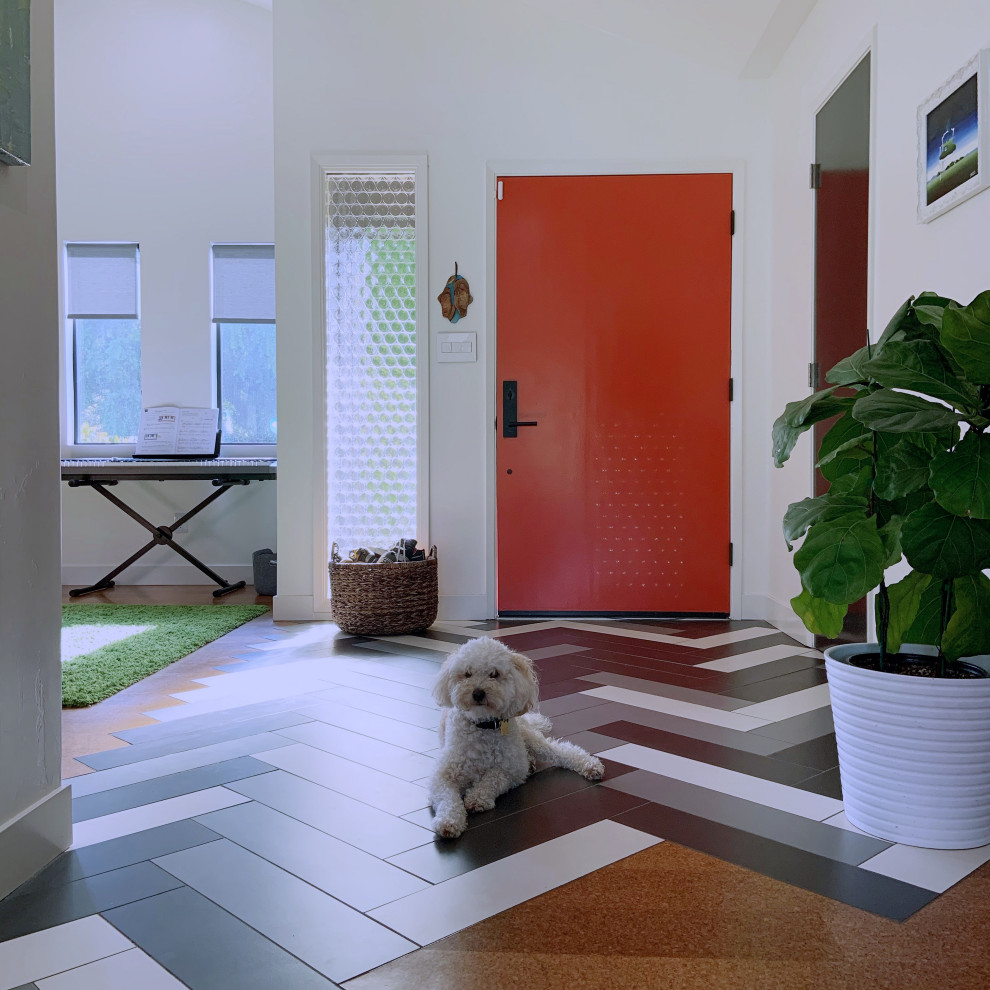 Love me a happy front door!
Midcentury Entry, San Diego
A happy front door will bring a smile to anyone's face. It's your first impression of what's inside, so don't be shy. And don't be two faced! Take the color to both the outside and inside so that the happiness permeates...spread the love! We salvaged the original coke bottle glass window and had it sandwiched between two tempered pieced of clear glass for energy efficiency and safety. And here is where you're first introduced to the unique flooring transitions of porcelain tile and cork - seamlessly coming together without the need for those pesky transition strip. The installers thought we had gone a little mad, but the end product proved otherwise. You know as soon as you walk in the door, you're in for some eye candy!
Mid-sized mid-century modern porcelain tile, multicolored floor and vaulted ceiling entryway photo in San Diego with white walls and an orange front door
Related Professionals in San Diego