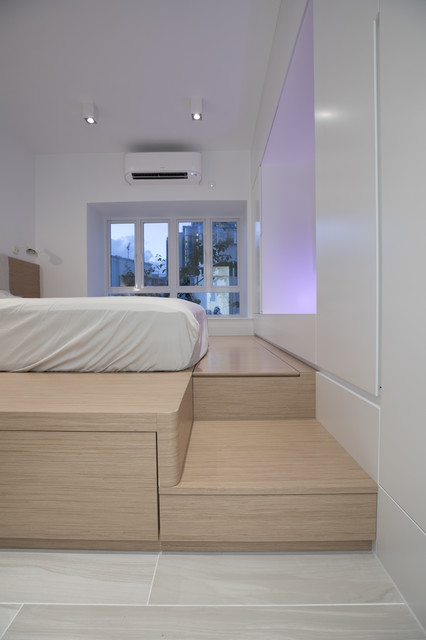 Lyttelton Garden
, Hong Kong
A lot of things are happening here....
Rounded corners for a kid-friendly environment....
One small step up With a Drawer...
Remainder for large size eStorage for suitcases....
Bed Still get's its deserved respect....
Bay-window becomes Smaller and less Prudent....which in turn give the impression of a very large size Bed Area as everything is flattened out....

Not necessary to cover the air-con, as this one is quite aesthetically pleasing to the eye....