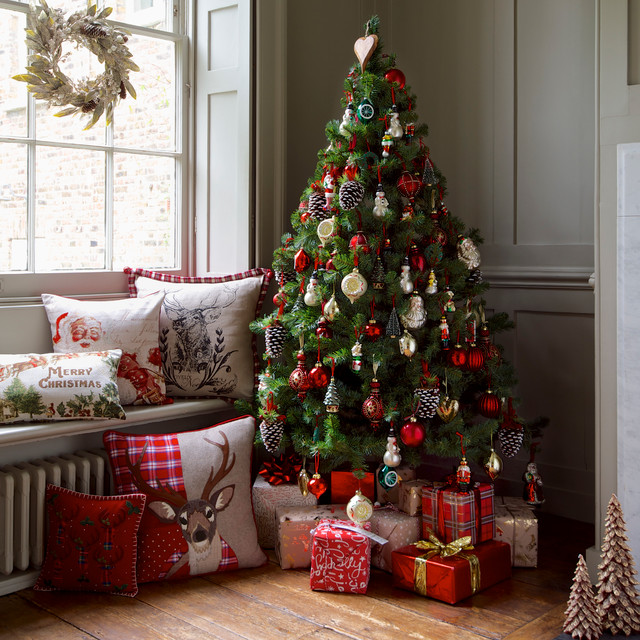 M&S Christmas 2014
Contemporary
Example of a trendy home design design in Other — Houzz
This photo has one question

What Houzz contributors are saying:

Jo Simmons
added this to
How to Stay Sane When Hosting Christmas
6. Assign jobs. When you are the host, it's not expensive presents that bring the most happiness, it's delegating! Assign guests simple tasks, from peeling the spuds to lighting the living room fire or keeping glasses topped up, so you aren't forced to take responsibility for everything.Make sure the job is clear, though. "Help with the vegetables" is too vague. "Peel the parsnips and cut them into wedges" is more like it. Most guests will welcome being given a role, as it helps them feel useful and breeds a feeling of sharing. So don't become a Christmas martyr — treat the day as a community effort and get the whole family involved.

Urban Casa
added this to
The 7 Do's of Holiday Decorating When Your Home Is for Sale
1. Do choose appropriately sized holiday decorations. Be thoughtful about the size of decorations you use. A good question to ask yourself is whether the piece helps to positively showcase the space, light and charm of the room. Or does its large size detract from the best features? Your goal is to be festive while honoring the value of your home.