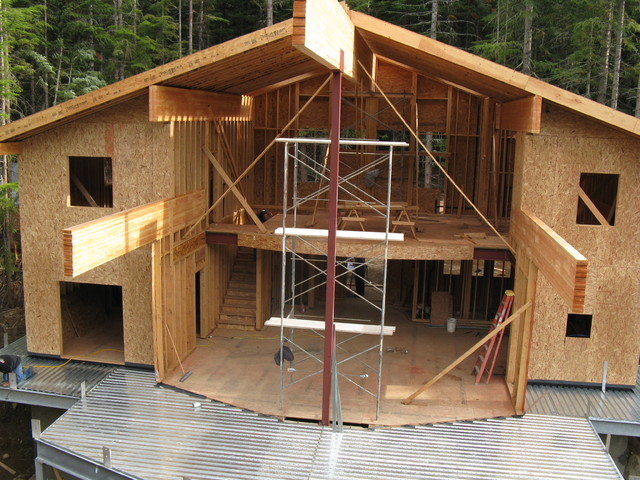 Mountain Cabin
Traditional , Seattle
2600 SF Lake Kachess Cabin
What Houzz contributors are saying:

Vanessa Brunner
added this to
Contractor Tips: Top 10 Home Remodeling Don'ts
6. Don't let kids and pets get in the way. Though the people working in your home will often try to accommodate your pets and kids, they shouldn't have to — it's just not safe to have children or animals around construction.7. Don't live in the home. Most people ignore this rule, and for good reason. Remodeling is expensive, and moving out just adds to the cost. If you can't move out for the whole job, try to schedule some time away and set up a clean, comfortable place to retreat to when you can't handle coming home to a messy and stressful construction site.

Mitchell Parker
added this to
Survive Your Home Remodel: 11 Must-Ask Questions
9. Does your homeowner's association or planning commission prevent anything? Your HOA might not allow the type of home you had in mind. Better check with any sort of regulations before you get too caught up in one element of your renovation. What to do: Check to see if you need to get your design approved by any departments or committees. These same committees also might dictate when contractors can work. For instance, they might allow construction to occur only between the hours of 7 a.m. and 5 p.m., and prohibit work on Sundays. This could set your project back if you haven't taken it into account.
What Houzzers are commenting on: