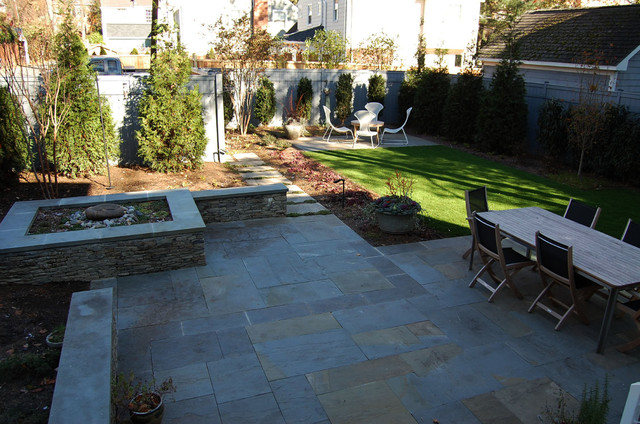 Northwest DC Contemporary garden
Contemporary, DC Metro
An overview of the rear garden space in the fall after the plants were installed.

The client wanted a clean-lined garden that would be lush and green year-round. The plant material will fill in over the years, but bringing in large-size evergreen and deciduous trees shape the structure of the garden in its first year.

The garden also had to be welcoming to the client's cats, who are able to safely explore the garden every day. Plants were chosen to discourage climbing the fence and a nearly invisible but very effective cat fencing was installed along with the property line fence.

Installation by John Shorb Landscaping, Inc.
Photos by Molly Scott Exteriors, LLC and Alex McCarty, John Shorb Landscaping, Inc.
Example of a mid-sized trendy home design design in DC Metro — 
Houzz