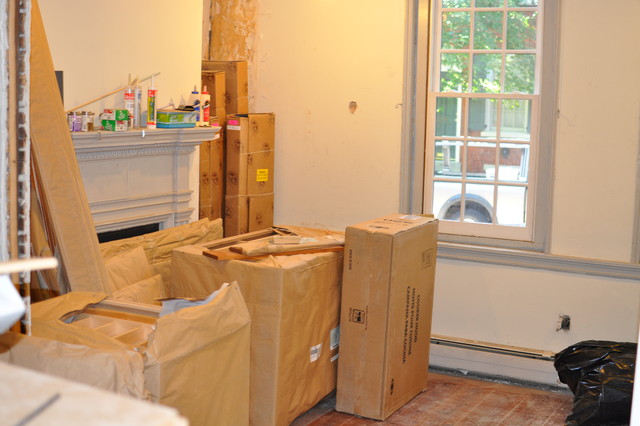 What Houzz contributors are saying:

Buckminster Green LLC
added this to
Contractor Tips: How to Shop for Your Remodel
10. Buy early. Stopping work to wait for materials to arrive is costly. Double the lead time you were told and you'll usually be safe. Delays happen all the time. If the materials are onsite, the contractor can check measurements and answer questions that the spec sheet doesn't address. If you don't want to expose items to theft, store the materials offsite where your general contractor can get to them, but don't try to time material deliveries for the moment they're needed.Next: What to Look for in a Contractor's Contract

Mitchell Parker
added this to
Survive Your Home Remodel: 11 Must-Ask Questions
2. How much time is it going to take? Permits, inspection, building custom cabinets — these things take time, and sometimes you never know exactly how long something will take. Getting permits varies by city and can take a couple of days or sometimes up to 12 weeks or more.What to do: Start as early as you can. While you're drawing up plans and doing value engineering, have your designer or architect call to see how long the permit process will take. Also, try to be flexible about the deadline. If you make builders rush to meet a deadline, the quality will likely drop. "It's important to have a continuous dialogue with your builder," Conrado says. "You should be concerned if you drop by the jobsite and it's empty. You should be calling your contractor and asking what's going on."3. How long will your materials take to arrive? So you really want that special tile from Italy? Or that cool new refrigerator that's exported only from Germany? No problem! Just sit tight for three months. If you have to have it, then by all means order what will make you happy. But be prepared for the ramifications if all your workers have to stop midproject because they need to wait six more weeks for a material to arrive. What to do: When you choose a material, ask about the lead time. And be flexible with materials. "There's not just one perfect answer to materials," Conrado says. "There are many ways to do it that would look good." When in doubt, talk with your builder. Builders deal with many jobsites and see a lot of materials. They can usually suggest good alternatives.
What Houzzers are commenting on: