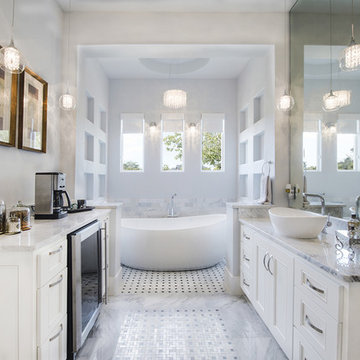 Robare Custom Homes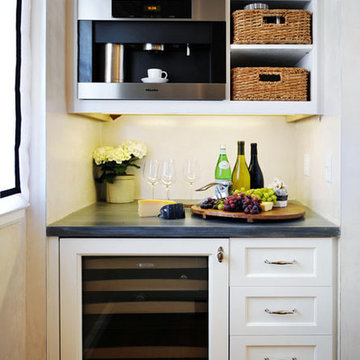 Anastasia Faiella Interior Design
Andre Rothblatt Architecture, Clayton Timbrell & Company
Kitchen pantry - small traditional l-shaped medium tone wood floor kitchen pantry idea in San Francisco with shaker cabinets, white cabinets, stainless steel appliances and no island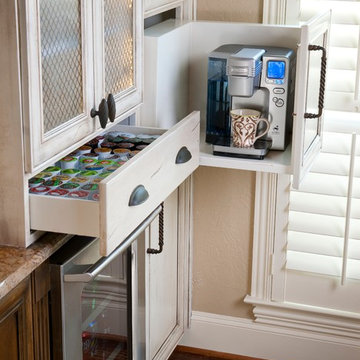 LGB Interiors
Example of a classic kitchen design in Dallas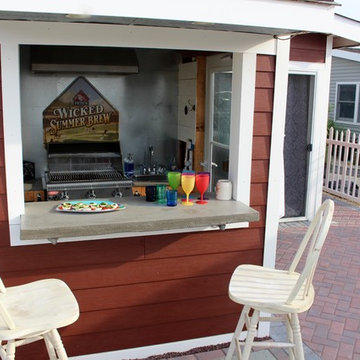 This That and Everything Homes
out door kitchen and bar area featuring misters and a concrete bar top
Small beach style red one-story concrete fiberboard house exterior photo in Philadelphia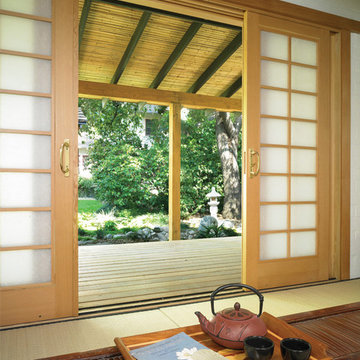 HartmanBaldwin Design/Build
Our clients wanted to bring a serene, contemplative atmosphere to their Claremont residence by transforming an old brick building in their cottage garden into a warm, inviting area for relaxation, meditation and gathering.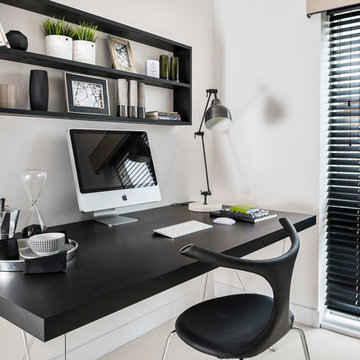 Artspace Interior Design Ltd
Small trendy freestanding desk beige floor study room photo in Hampshire with white walls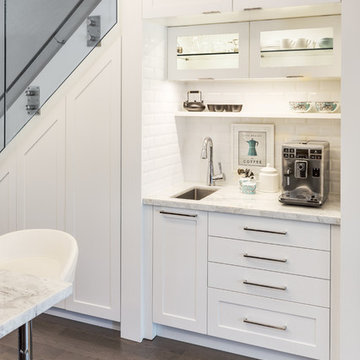 Lisa Robazza Design
The space under the stairs was made useful as a coffee bar and for overflow storage. Ample lighting and a sink make it useful for entertaining as well. Photos: Dave Remple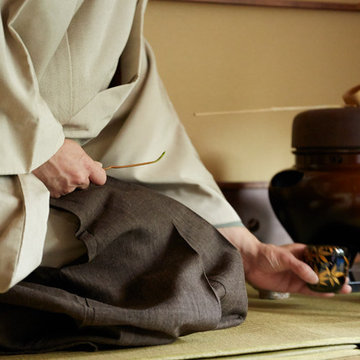 株式会社 DEEP SMARTS
Mitsuhiro Okuyama
Asian home design photo in Tokyo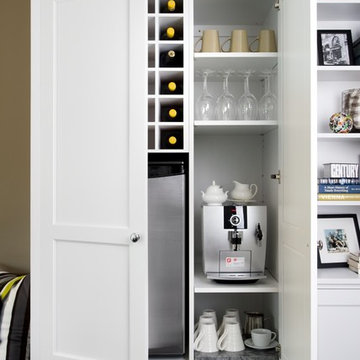 Jane Lockhart Design
Interior Designer Jane Lockhart received the 2010 Best Large Kitchen Award at the National Kitchen & Bath Association Awards for this stunning bright and airy, open-concept family kitchen with large island and premium finishes and appliances. Styled by Jeff Palmeter Photos by Brandon Barré

Showing Results for
"Caffeinated Beverages"