Miller-Roodell Architects Ltd
Coming from Minnesota this couple already had an appreciation for a woodland retreat. Wanting to lay some roots in Sun Valley, Idaho, guided the incorporation of historic hewn, stone and stucco into this cozy home among a stand of aspens with its eye on the skiing and hiking of the surrounding mountains. Miller Architects, PC


J. Hirsch Interior Design, LLC
Example of a classic white floor bedroom design in Atlanta with gray walls


Zoom-Room Murphy Beds
Zoom-Bed electronic, remote controlled, retractable Murphy Bed contemporary in Espresso finish. Naples, Florida condo.
Living room - large contemporary living room idea in Miami with a media wall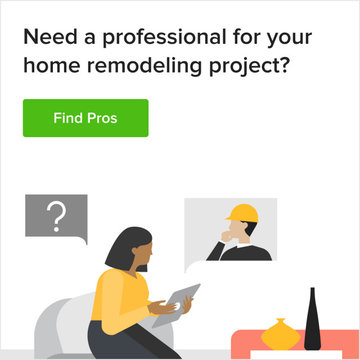 Find top design and renovation professionals on Houzz
Pottery Barn Kids
Although this shower curtain is featured on Pottery Barn Kids, it would be perfect for a bachelor pad, guys' bathroom or even just a bathroom with a bold color palette.


Brown + Davis Design
photo by jim westphalen
Inspiration for a mid-sized modern u-shaped concrete floor open concept kitchen remodel in Burlington with an undermount sink, flat-panel cabinets, medium tone wood cabinets, marble countertops, white backsplash, stone slab backsplash, stainless steel appliances and an island


Rizzoli New York
Rizzoli International Publications, Inc./Photo credit: Ngoc Minh Ngo
Example of a trendy living room design in New York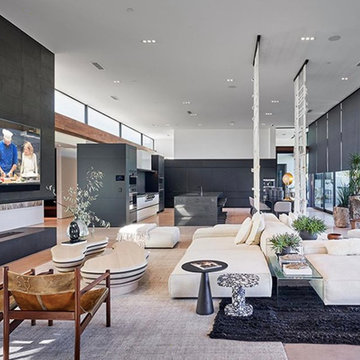 Electronic Design & Consulting, Inc.
This article is posted here with the consent of the author. The views and opinions expressed in this article are those of the author and do not necessarily reflect the official policy, position, view, or opinion of Crestron Electronics, Inc., or of any of its employees. Crestron Electronics is not responsible for, and does not verify the accuracy of, any of the information contained in this article. By Jeff Singer The "smart" revolution began several years ago with smartphones (a.k.a phones) and has extended in recent years to thermostats, doorbells, alarm systems, and kitchen appliances. Smart devices are so ubiquitous that the term "smart" is overused to the point that it is almost meaningless. Companies are eager to jump on the bandwagon and claim their products are "smart," and consumers proudly claim they have a smart home because they have lighting control. Misconceptions about smart homes are prevalent and create confusion in the marketplace. This can have deleterious effects on businesses and underserve consumers. Here are seven of the most popular misconceptions about smart homes: 1. Apps are smart Apps are convenient and easy to use. Yes, it seems there's an app for everything. People expect to be able to download an app and do just about anything. App developers and many companies do not disavow consumers of this myth. On the contrary, they promote this idea with carefully worded descriptions. The promise of having the world at your fingertips for $1.99 is very enticing. Although it sounds too good to be true, it is also too good to pass up for many people. This leads to undervaluing home control and disappointment when the apps don't work, which undermines confidence in our industry. The fact is that apps are not smart. They do not control anything. They must connect to and communicate with a control system or cloud service that processes, prioritizes, and executes commands. That's the real magic and what most people do not understand. 2. Smart devices work together With so many smart appliances and devices on the market today, it's understandable that the average consumer might think that they actually communicate and work together. This is simply not the case. Smart devices are not that smart. They are designed and manufactured by different, often competing, companies. There are no national or industry standards governing these products. Even if they all operate using Wi-Fi® communications, that doesn't mean they work together. Some companies promote a home control platform, which unites different devices from different companies – in theory. The platform is yet another third-party software totally dependent on other companies developing APIs and writing control modules for their hardware to run on that piece of software. The devices are not independently compatible. Also, when updates are made to either the hardware or the software, functionality may be affected for some period. That's a nice way of saying the device or system won't work and there's no way of knowing for how long. 3. It's a DIY project Which brings us to the next myth, which is that the average person can do it themselves. Unless you are a skilled professional, I would not advise taking on a smart home project. You want to make a light turn on and off with your Alexa® or Google Assistant™ virtual assistant software, go for it. A smart home takes much more planning and expertise. I have no problem changing a light bulb or hanging a light fixture in my dining room; however, I am not going to rewire my house. I may change the flush valve in my toilet, but I'm not going to replace the pipes in my house. You get it. Integrating devices and systems, establishing different zones, creating scenes, designing the UI with a balance between control, feedback, and simplicity – all takes experience and skill. 4. Need a programmer to make changes Early adopters may have experienced the pain of trying to make a simple change or update to their home control system. Years ago, if the cable provider changed the channel line-up, the homeowner would have to call the dealer or programmer to make an appointment for them to come out to the house to reprogram the system. The system wouldn't work as expected until it was updated, which often took several days and beaucoup bucks. Not anymore. Technology has evolved so now it's easy for system owners to change favorite channels, create scenes, rename buttons, update images, and more. While a professional is needed for the initial installation and setup, the system is easy to manage once it's up and running. This makes life so much easier for both dealer and customer. 5. Tech becomes obsolete quickly Similar to updating the UI, updating firmware or hardware used to be a stressful process. A smart home should be intelligent enough to update itself. Apps don't become obsolete. Updates are constantly pushed out from the cloud, making them better all the time. The same is true for a good smart home system. New features, functions, and device support gets added in the background consistently, so the system you installed (or purchased) yesterday gets better over time. Swapping out decorative elements, such as keypads, dimmers, and touch screens is also seamless. When a new device is added, all the settings are pulled down from the cloud and it just works. No system interruptions. No sunk costs. No imposing house calls. No surprise bills. 6. Lighting control saves energy and money Lighting control is one of the most popular smart systems, but it takes more than just one system to make a home smart. On the surface, it makes sense that if you dim the lights ten percent, then you save ten percent of energy costs. If the shades are raised during the day to take advantage of sunlight so the lights don't need to be on (or at least not 100%), but that causes the room temperature to rise a few degrees, which triggers the air conditioner to run longer and more often, was energy usage (or cost) reduced? A smart home integrates all the various systems and technology to optimize comfort, convenience, safety, and sometimes energy. 7. Home technology is easy to hack Security is at the forefront of people's minds these days. Personal identities are stolen; email accounts hacked; private photos publicized; and more. A smart home must outsmart those who don't respect privacy. Crestron control systems adhere to the strictest security standards. The same Crestron control system that goes into a home is also installed in secure government and military facilities, global banking institutions, hospitals, and other mission critical applications. When installed correctly by a trained professional, a Crestron smart home is the gold standard for security, comfort, and convenience.


Casini Masonry
This is a 50'' Orton Style Rumford Fireplace at my home in Oxford,CT. A Rumford Firplace is made with either a straight rear wall or a slanted one. The slanted ones are the better heaters and I just proved "the more efficient" as they do not have a bigger throat area than the straight variety. The book "The Forgotten Art of Building a Good Fireplace" written bu Vrest Orton in the late 60's descibes the slanted variety well and that is where they picked up the name. He did not invent them rather he wrote of what he witnessed as being nice enjoyable good heating Rumfords . It uses my self made damper and burns all winter long with the damper blade at only a 1-3/4'''' gap opening. This represents a throat area to fireplace opening area of 1 to 30 a achievement that recently left the top authority on Rumford Fireplaces in awe and disbelief as his straight backed Rumfords only get to a 1:20 ratio. Although he remained skeptical and wanting more explicit videos and refusing to sign a nondisclosure agreement, he wanted to know if I could do the same with his chosen styled Rumfords. With a large or small fire the damper stays fixed. Weather is a non issue, even foggy drizzly nights do not effect this fireplace. There are videos at FCasini on You Tube showing the 50'' burning along with my basement 36'' Orton which I did experimenting last winter . The basement [never used before] has no face, so I affixed a steel panel on it to see if it could burn at the same ratio as my 50'' which uses my self made 30 year old damper. Iinstead it has a custom vestal damper which I cut the front off as I occasionally do when the budget is limited. It burned good at a 1 to 26 ratio which is way above the 1/17 that Straight Back Rumfords normally do although their very best is 1/20 ..both of which depend on the use of the highly suggested Tee Pee Fire which will assist any fireplace in smoke evacuation due to solely emitting the smoke form the high end of the standing logs! Both of my fireplaces certainly can use this style fire but I enjoy the horizontal log cabin style because of the easy loading and longer lasting fire per load. This winter I am going to affix a glass panel to get a good look at the throat and inner breast chamber while the fireplace is burning. This will be done in my third [ also un faced like the basement] Rumford. This one uses an outside chimney that is about 18' tall, much shorter than the other two and not as warm an environment being the other two are interior chimneys. I am anxious to see if it will compete with a lesser draft ? I have been searching the patent data base and to date there is nothing close to even resemble the way I get these slanted fireplaces to pass the smoke through such a ridiculously thin throat which I call "The Gates Of Hell". The prototype is complete and installed into this fireplace which is in it's second year of performance testing and doing better than I expected, in fact before installing it last week I cleaned the throat and chimney and damper blade which hasn't been done in 6 years. This did help the performance a lot as the passage is so thin any build up greatly slows it down from the added viscosity ie flow drag. For those that don't understand the benefit of a 1:30 ratio it is half the loss of heated air up the chimney and results in a 50% increase in heat efficiency. This equals a 100% enjoyment factor for anyone whom takes fireplace burning seriously like have done and do for the past 30 years! The house doesn't get sucked cold!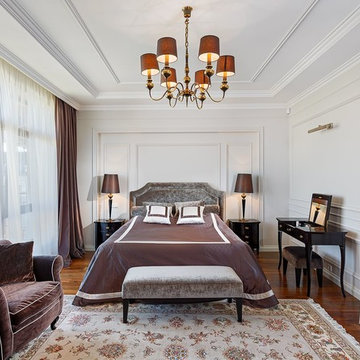 Luxury Antonovich Design AE
We want to introduce a new implemented apartment interior from LUXURY ANTONOVICH DESIGN. This project has its own interior story that became the basis for comfortable design. The owner of the apartment, Mohammed originally from Abu Dhabi for a long time lived and worked in London. And for his new apartment in the Emirates, he preferred an elegant English classics. This project became a prime example of how clear and professional team of LUXURY ANTONOVICH DESIGN STUDIO provides services for interior design. This project included the full range of services. From conceptual proposal to filling the apartment with furniture and decor. Work on the project was held remotely. Mohammed and his wife at that time were in London and completed their issues. And when it was time to move to Abu Dhabi, their comfortable and luxurious apartment was completely ready. A perfect result incredibly pleased its owners. Work on the interior design began with a warm and friendly communication in the head office of the studio in Dubai. Mohammed and his wife told about their dreams and wishes. And the designers got an interesting and a challenging task to combine all of these suggestions and to express in a new comfortable interior. In the apartment every detail emphasizes the impeccable taste of a young couple. This interior became the ideal solution in the bustling metropolis. Cozy and warm atmosphere is based on the use of pastel colors and natural materials. The sitting room in the background of a little bit restrained decor, wall and ceiling spectacular furniture upholstered in velvet with warm purple tones looks great. The basis of the warm and cozy mood is the floor made of wood of valuable species. Pieces of furniture in the English style, perfectly fit into the overall picture of the interior. The master bedroom interior has a richer range of colors. In the decoration of the bed and windows the interior designer offered a luxurious silk velvet of wine color, which is also present in the upholstery. Each room in the apartment has its own vivid character, cozy mood and excellent functionality. Practicality and functionality are especially expressed in the kitchen interior. Perfect space organization includes competent placement of furniture and all kitchen appliances. Fresh Modern in the works of Kateryna Antonovich has a particularly fine traits of nobility and harmony. Mohammed decided to order the project from the famous designer, on the recommendation of friends, for whom the studio has developed the villa project in Dubai. Particularly this style and how the author skillfully combines traditions with innovation, made a great impression on him. Therefore he addressed into this studio to get the design project.


Granit Architects + Interiors
Photo Credit: Andy Beasley Exposed brick walls, dark joinery and contrasting textures and soft furnishings allows this space to have a lovely homely feel while still being a contemporary family home. A wood burning fire in the sitting area creates a toasty corner, even in an open plan room. A multi use space for entertaining and family life this project is still a hit, and a favourite of ours and the public. The space can be opened up to bring the outside, in. By opening up the huge sliding glazed doors onto the patio you create an even larger space where life can spill out into the garden, and equally lets nature into the home with a breath of fresh air. The pendant lights above the table from John Lewis – William Bottle Glass Pendants from the Croft collection £130 each. These are such simple lights with a hint of detail and a slightly industrial feel ties in beautifully with the metal star table lamp on the bespoke side table.


Dvira Interiors
Nursery - mid-sized contemporary gender-neutral dark wood floor and brown floor nursery idea in Toronto with multicolored walls


Gabriel Holland Interior Design
Lara Jane Thorpe Photography
Beach style carpeted bedroom photo in Kent with white walls and no fireplace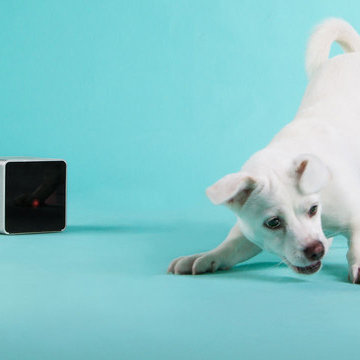 Samantha Smith
Our domestic animals can cause huge damage to their owners while he is absent. They just don't know where to put their unbridled energy. And they miss their owners very much. Such an interesting thing as Petcube P161WB5M has been created to entertain your pets, as well as to control them so that they do not play mischievous when you are not at home. This is an interactive webcam for pets. It could even be said that it is in some way a part of the system of video surveillance and home security. And I wanna tell you about its possibilities, uniqueness and how it will please your pets. You will learn how to use the device, and it is very simple, and what you need to do for that. Whose idea and whose enthusiasm The gadget has a Ukrainian origin. The idea to create a device that would make it possible to communicate in different ways with a cat, dog or other living creatures through a camera connected with a home Wi-Fi network, leaped to Alexander Neskinu's mind. The gadget was created first and foremost for Americans. Packaging arrangement The device is enclosed in a thick cardboard box. Package includes a conventional charging with US plug and USB-connector and cable micro USB-USB. Design and how it works The gadget has the shape of a large and handsome aluminum cube - a 10 x 10 x 10 cm. And its glossy front panel can be very easily soiled. Inside there is a wide-angle camera (138 °) and a laser pointer, fixed on a movable platform. Also, the body comprises a microphone and a speaker. Petcube has a metal socket in the bottom with which the device is fixed on a tripod, that is, it can be put on the table and on the shelf and on the tripod. Petcube commutes with a smartphone or tablet PC via Wi-Fi and firmware application. The camera of model in the first place makes it possible to monitor your pet remotely, and secondly, capture everything on the photos. You can share funny moments in the social network. The competence of the laser pointer is to entertain the animal. By moving the beam in different directions, you force your pet to throw excess energy and chase a red dot. Well, the microphone and speaker can help to speak to him and hear what he will say. About the author: Vivien Smith is a graduate student, who works as a freelancer at
writessay4me.co.uk
. She likes TV shows about technologies, reading magazines about new devices and writing about discoveries.
Showing Results for
"Competent Author"