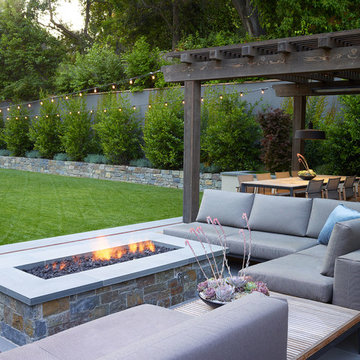 David Thorne Landscape Architect
Marion Brenner Photography
Example of a large minimalist front yard stone patio design in San Francisco with a fire pit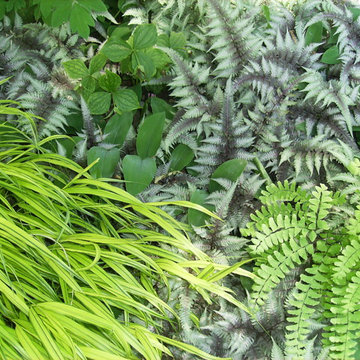 A J Miller Landscape Architecture PLLC
Shade plant beds, zone 4 Japanese painted lady, Hakone grass, Maiden Hair fern and very small self seeded Hellebores.
Inspiration for a traditional shade landscaping in New York for summer.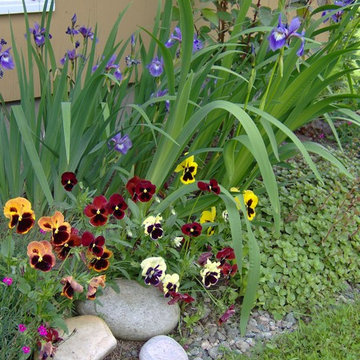 Sherri Fitzgerald - Ultimate Decor
Blue Flag Iris, Pansies, Dragons Blood Sedum all grow well together. The pansies will bloom all summer and reseed for the following year. The iris bloom in the spring and the sedum blooms in late summer. For more rock garden and companion plant ideas see the Valley Garden project that homes this garden.
http://www.houzz.com/projects/34112/Valley-Garden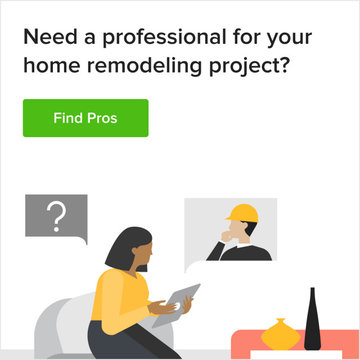 Find top design and renovation professionals on Houzz
Find Distributor
Learn More
Showing Results for
"Consistently Ingested"