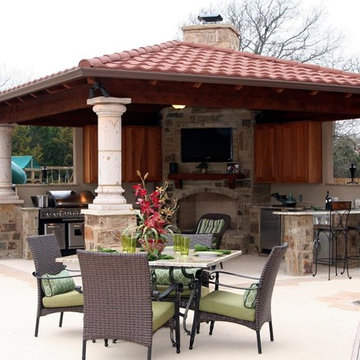 Archadeck of Northwest Dallas
Patio kitchen - large mediterranean backyard concrete patio kitchen idea in Dallas with a gazebo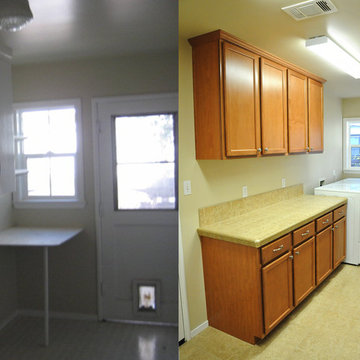 Hybrid Homes
Hybrid Homes remodeled this laundry room using a 203k Renovation Loan providing Happy Homeowners with equity and the ability to drop their mortgage insurance within the first year!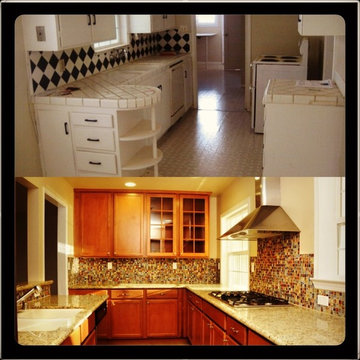 Hybrid Homes
Happy homeowners gain equity and drop their mortgage insurance within a year with help from Hybrid Homes and their use of the 203k Renovation Loan!
Kitchen - kitchen idea in Sacramento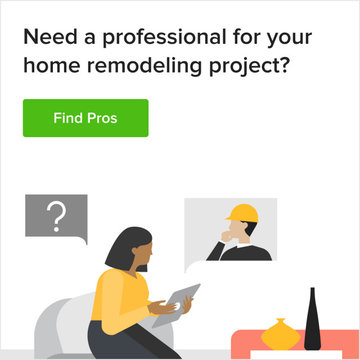 Find top design and renovation professionals on Houzz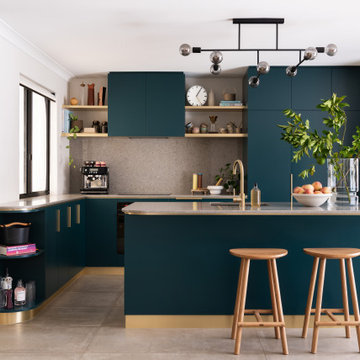 TEMPO STUDIO
Inspiration for a mid-sized contemporary l-shaped cement tile floor and gray floor open concept kitchen remodel in Perth with a single-bowl sink, green cabinets, quartz countertops, gray backsplash, quartz backsplash, an island and gray countertops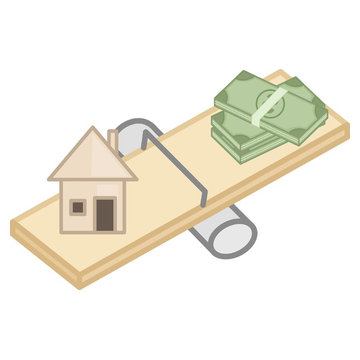 Happy Investments, Inc. Ontario CA
Happy Investments, Inc. has been a Mortgage Broker and loan company serving California since 2005. Happy Investments, Inc. focusing on both Residence and Commercial Mortgage loans. Our specialty is providing financing to people with complicated financial Situations. Our Company has many Mortgage programs feature competitive interest rates, low down payment requirements, flexible underwriting guidelines, Each of these features are designed to make your Mortgage Loan more affordable. We Provide Hard Money Loans, Private Money Loans, Home Equity Loans, Commercial Loans. Vacant Land Loans, Rehab Loans, FHA Loans, Mobile Home Loans, Home Purchase Loans, Home Refinance Loans, Commercial Loans, Bank Statement Home Loans, First Time Home Buyers, Home Improvement Loans, Transnational Funding and Many More Happy Investments, Inc. Ontario CA and nearby cities, Provide Mortgage Broker, Hard Money Loans, Private Money Loans, Home Equity Loans, Commercial Loans. Vacant Land Loans, Rehab Loans, FHA Loans, Mobile Home Loans, Home Purchase Loans, Home Refinance Loans, Commercial Loans, Bank Statement Home Loans, First Time Home Buyers, Home Improvement Loans, Transnational Funding and Many More Contact Us: Happy Investments, Inc. Ontario CA 3045 S ARCHIBALD AVE H 299-J, ONTARIO, CA 91761 Phone: 909-545-6269 Email: hiiloansontario@gmail.com Website:
http://www.happyinvestmentsinc.com/mortgage-broker-ontario-ca/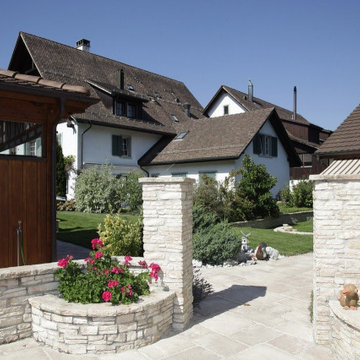 Maria Blogs
It's always an excellent idea to renovate some corners in your house if you are looking to sell. It is crucial for you to remember to 'sell it right,' which means doing the upgrades and renovations accurately for your homebuyer. Some of the best home renovations — for instance, an upgraded kitchen, remodeled bathroom, or a new deck — can get expensive. This is why it is important to know what kind of return you might expect before you think of taking on a remodeling project.
Top Home Renovations in 2021
If you have smartly budgeted for major remodeling projects, here are some of the upgrades that will immediately add more value to your homes:
Kitchen Remodel
People can go wild in kitchen renovations, but it's not always required. A kitchen remodeling, if done the right way, is certain to add more value to your home. You will love an even higher return if you remodel a kitchen with traditional designs and builds. This will include replacing your cabinets, refrigerator, stove, flooring, and even sinks and faucets. Nowadays, a kitchen's functionality and convenience are becoming more and more important. For instance, lowered light switches, cabinets, and racks can make it simpler for an elderly person or someone with a disability to explore the kitchen if they use a wheelchair. Cabinets with a hydraulic system can make it possible for a homeowner to move their position, ensuring it's available within your reach no matter your mobility level.
Improving Your Outdoor Appeal
The outdoor appeal is basically the first impression of your home. That old front door, cracked driveway won't help potential buyers feel an eternal connection with your home. The outdoor appeal can be improved with the application of new paint, gardening, or attractive landscaping. Hence, it is necessary for you to consider beforehand what improvements you are going to make, what you can do yourself, and what you need to outsource. Begin where your property meets the main street. Are the walls well maintained and colored? Do driveways need to be redone or just a quick water blast to clean them? Do you need to paint your door or close the cracks on them or add a couple of planter pots to give more warmth to the entrance? More expensive things include painting your house, adding a deck, or fencing your property. Before taking these costly projects, do seek professional advice about whether this will increase your property's value.
Including Square Footage to Your Home
As mentioned above, expensive additions in remodeling include house extensions and reconfigurations of old rooms. This may lead to a larger ROI, so they're worth assessing. You may want to add a bedroom, build a home office corner, make the living area by making it more spacious or add another bathroom. These extensions all add value to your home, but you'll want to guarantee that you can get your money back once you sell the property. Big projects are more expensive. Homeowners may want to think of applying for a
home improvement loan
to help them finance the project or ensure they have financial assistance in case the cost goes over the board.
The Bottom Line
Renovating your home not only adds to your excitement but can also increase your home's value over time, as well. If you live in an urban area, your listing might be competing with other upgraded homes to grab the buyers' attention. When you refinance your house, for example, remodeling will be considered when a property appraiser studies your home's current
market value
. Higher home value means you'll get more equity and a lower loan-to-value ratio. Moreover, you might even be able to cancel personal mortgage insurance payments earlier than expected. When you decide to sell your home, buyers will expect to see a clean, attractive home with modern updates that's ready to move in.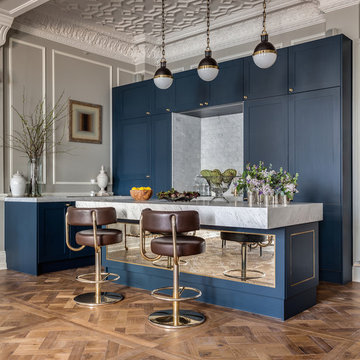 PEEK Architecture + Design Ltd
simon maxwell
Kitchen - eclectic kitchen idea in London with shaker cabinets, blue cabinets, marble countertops and an island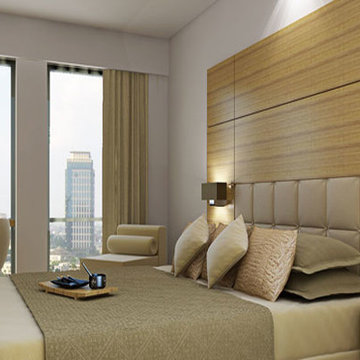 Splendid House
With most home insurance, the interest rates are fixed and one has the option of paying back the loan earlier than the dates stated. Getting the loans will need one to at least 21 years. Being employed and having a good credit history is essential as well. The loan is usually repaid every month and extra costs include those charged upon delaying payment, insurance and processing fees. Depending on the lender one can have their loan approved the same day they apply for it. Home insurance come in handy when you need to pay for medical, business and education services. These funds can also be used to repay other loans or even pay for a vacation. There are different types of home insurance in Singapore to choose from some of which include the following. 1. Cash advance This is a loan taken with the use of the next salary as security. This loan is not usually of a high amount and is mostly used for emergencies. Some of the disadvantages of taking it include the many extra charges and the high interest rates. There are numerous payday loan lenders in Singapore thus the opportunity to look for a cash advance with an attractive interest rate. Qualifying for the loan is easy and getting it is also fast. 2. Adjustable loans Depending on the market, the interest rates of adjustable loans will either go up or down when one has already taken the loan. There is however a limit for the interest rates one can be charged. In most cases, the adjustable loans are given by mortgage loan lenders. 3. Unsecured loans They are mostly provided by financial institutions such as banks. All one needs to get the loan is their signature. This is for example getting a credit card. Because there are higher chances of not being repaid or not being repaid on time the interest rate is usually high. 4. Secured home insurance The interest rates of
secured home insurance
are lower compared to the unsecured loans. One will need collateral to secure this loan. Home equity is an example with some of its advantages being low payments being made monthly and the payment terms being longer. A reputable lender is crucial. Get the loan only from a money lender that has been licensed. To get the best type of home insurance, one is advised to always look at the rates as well as the terms before agreeing to take up the loan.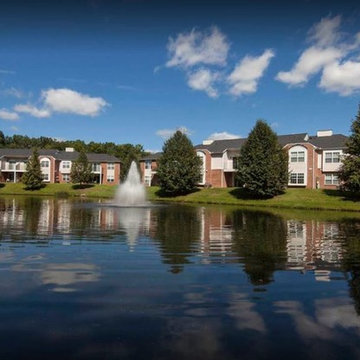 Capital Network Group
The 10-year fixed rate Fannie Mae loans each include a 30-year amortization. The townhouse-style properties that were refinanced include Turnbury Park in Canton Township, MI; Brownstones in Novi, MI; and Briarcliff Village in Commerce Township, MI. The Class A properties include a range of one-, two-, and three-bedroom units and include amenities such as fitness centers and swimming pools. Celebrating its 45th year, Singh Development is a family business based out of Michigan and North Carolina. They build, own, and manage a large portfolio of Class A Multifamily, Office, and Waltonwood Senior Living Communities. "We have been working with CNG for over 15 years using a variety of financing vehicles. This Fannie Mae package exceeded our expectations, especially the fact that it closed in less than 60 days from engagement," said Mony Grewal, Vice President of Finance, Singh Development. "This was an ideal time to explore refinancing, capitalize on low rates and optimize the equity in the properties," said Mr. Levine. "Singh's properties are known to be of the highest quality. I'm proud to have worked closely with the firm for over 15 years and look forward to continuing to provide financing solutions to Singh Development for years to come."

Showing Results for
"Equity Loan"