mercer INTERIOR
The desk area was also done in the same grey stained oak, with a clean floating design to maximize seating space and create an open feel. The wallpaper takes a more prominent role here behind the woodwork. Cords were eliminated largely by going wireless wherever possible. The remaining cords are run through the wall. © emily gilbert


Neiman Taber Architects
Example of a trendy home office design in Seattle


Marie Burgos Design
Photography by Francis Augustine
Example of a trendy kids' room design in New York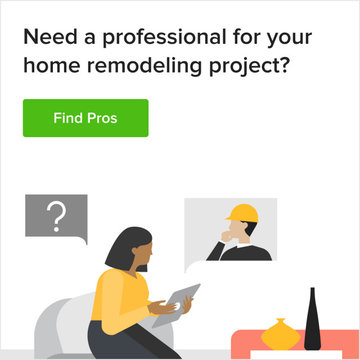 Find top design and renovation professionals on Houzz

Gilmans Kitchens and Baths
The small eat - in kitchen was designed with functionality in mind. The clients needed as much counter space as possible for cooking and prepping, as well as a dedicated spot for their many cookbooks. Soda Glass panels were used for the backsplash. The clients are able to write down recipes, weekly meal schedules and notes on the glass backsplash - making for a truly functional and personal kitchen. The extendable dining table was purchased to cater to their growing family. Treve Johnson Photography


LDK Custom Homes
This LDK custom office is one of our favorites! We love the rustic bookshelf and desk! This room continues the natural theme from floor to ceiling!
Study room - transitional freestanding desk carpeted study room idea in Minneapolis with gray walls and no fireplace


Forrester Roberts Interior Design
This living room is one of my favourites for several reasons. Initially, it was an odd trapezium shape which meant that storage and a comfortable furniture layout was very tricky. We designed joinery to go along the back of the room which squared the space up nicely whilst providing storage and a nook for the client's keyboard. The client was a musician who needed space not only for a keyboard but several guitars and a didgeridoo, the joinery made it possible to store or display all of these items and more! The ceiling 'drum' pendant also referenced the client's love for music, and the coffee table could be converted to a dining table for six, which maximised the flexibility of the room.

soniaz
Unplggd.com takes a look at a DIY home office made from pinewood.
Example of a minimalist home office design in Other


Yorkville Design Centre
Custom mill-work designed, provided and installed by Yorkville Design Centre.
Example of a trendy built-in desk dark wood floor home office design in Toronto with white walls

Showing Results for
"Favourite Keyboard"