Tom Stringer Design Partners
Photography by: Werner Straube
Inspiration for a mid-sized coastal living room remodel in Chicago with white walls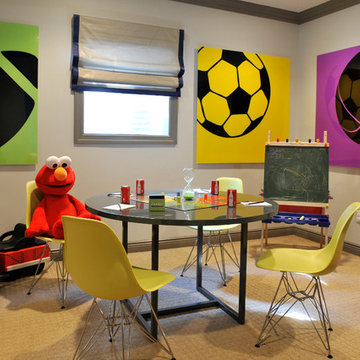 Frances Herrera Interior Design
A classic, elegant master suite for the husband and wife, and a fun, sophisticated entertainment space for their family -- it was a dream project! To turn the master suite into a luxury retreat for two young executives, we mixed rich textures with a playful, yet regal color palette of purples, grays, yellows and ivories. For fun family gatherings, where both children and adults are encouraged to play, I envisioned a handsome billiard room and bar, inspired by the husband's favorite pub.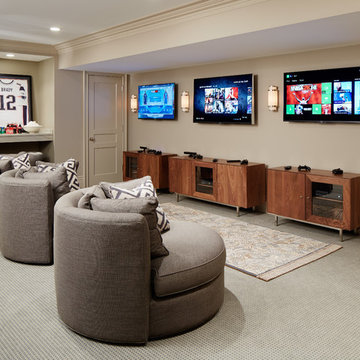 Soucie Horner, Ltd.
A fresh take on traditional style, this sprawling suburban home draws its occupants together in beautifully, comfortably designed spaces that gather family members for companionship, conversation, and conviviality. At the same time, it adroitly accommodates a crowd, and facilitates large-scale entertaining with ease. This balance of private intimacy and public welcome is the result of Soucie Horner's deft remodeling of the original floor plan and creation of an all-new wing comprising functional spaces including a mudroom, powder room, laundry room, and home office, along with an exciting, three-room teen suite above. A quietly orchestrated symphony of grayed blues unites this home, from Soucie Horner Collections custom furniture and rugs, to objects, accessories, and decorative exclamationpoints that punctuate the carefully synthesized interiors. A discerning demonstration of family-friendly living at its finest.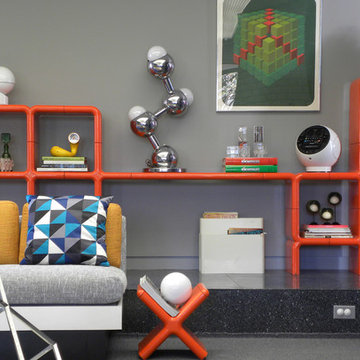 Sarah Greenman
Photo: Sarah Greenman © 2013 Houzz
1950s living room photo in Dallas with gray walls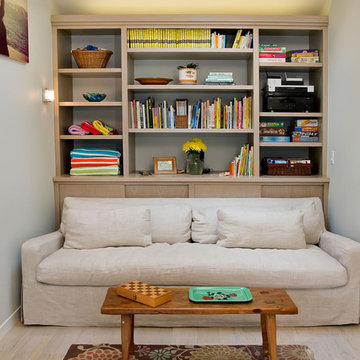 Bill Fry Construction - Wm. H. Fry Const. Co.
Built-in storage behind sofa. The sofa is fairly lightweight and slides out easily to get to the storage area. This is a 2-room pool house / guest house. One room has a living area (shown here) and a wetbar and the other room is a bathroom with a steam shower.


Tim Barber Architects
Karyn Millet Photography
Home gym - transitional black floor home gym idea in Los Angeles with white walls

Discover More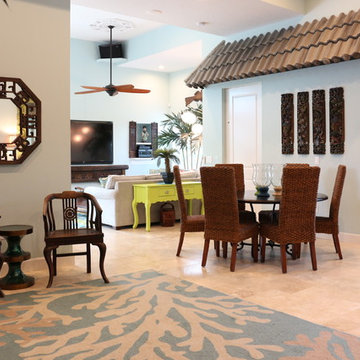 ARTifacts/Shanghai Green Antiques
The recreation and game area on the ground floor of White Surf offers 13 foot ceilings, space galore, dining and game tables, video games, Chinese village roof, Chinese antique furniture and furnishings, and much more, all in a fabulous elegant setting. White Surf is a newly renovated custom designed 7,000 sq.ft. oceanfront home offering unsurpassed amenities and possibilities unique to the Vero Beach, Florida area. This home can be rented (when not in use by its owner) for family vacations, see
http://www.vrbo.com/496214
for details. The excellent location (next to Round Island Oceanfront Park and directly across from Round Island Riverside Park) offers breathtaking unobstructed 360 degree endless views of both the Atlantic Ocean and the Intracoastal Waterway and surrounding wetlands. The home sits in the heart of Vero Beach's acclaimed South Beach Estate row among $20+ million homes. The Green Antiques Design and Development Team imported a full container of the finest antique Chinese architectural elements and antique Chinese furniture to complement White Surf's stunning custom designed interior, which includes an indoor home theater with 200 inch high-definition Mitsubishi projection screen, Bose theater sound, and 11 comfy seats, lower level recreation zone with 13 foot ceilings, two full kitchens on the first and third floors, elevator, fitness room, multiple living and family rooms on three floors, six bedrooms including a six person bunk room which allows the house to sleep 17 comfortably in bedrooms, and up to 20 if the sleeper sofa and Qing Dynasty Bed are used. White Surf offers a luxurious custom designed resort pool featuring four waterfalls, lighting, surround sound outdoor speakers, and magnificent landscaping. Outdoor lovers will enjoy sunbathing or a nip in the ocean at the life-guarded beach, or even the experience of kayaking and surfing at adjacent recreational park areas with public beach access including boat ramp! The soothing waters and white sandy beaches of the Atlantic Ocean await you at White Surf! www.shanghai-antiques.com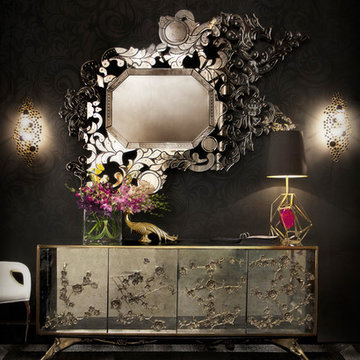 Bykoket
The reflective mirror from the Venetian inspired Addicta wall mirror complements the antique mirror of the Spellbound cabinet in this KOKET project. The subversive glamour of this luxury mirror is unforgettable and addictive, while the alluring antique mirror panels of the storage cabinet play a game of reveal and conceal. Perched on the cabinet sits a table lamp tribute to a diamond's devastating power of enticement, while black crystal Eternity wall sconces dramatically frame the Addicta.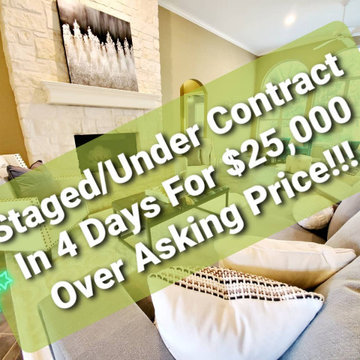 Addicted 2 Decor ATX, LLC
?A2D STAGING, YOUR GAME CHANGER FOR SELLING HOMES? STAGED &☝️UNDER CONTRACT in just 4 DAYS for ? $25,000 OVER ASKING PRICE❗ Let's GO, what are ?‍♀️ you waiting for, call ☎️ A2D today and get your home ? SOLD tomorrow...?❗?❗?❗ A2D▪︎512.573.8416▪︎create@a2d-addicted2decor.com ▪︎ ▪︎ ▪︎ #a2d_addicted.2.decor #a2d_addicted2decor #addicted2decoratx #remodeling #demoday #tileselection #austinrealtors #fliphomes #austinrealestate #atx #austintexas #downtownaustin #austinbuilders #lakeway #staging #homestaging #homestager #luxuryhomestaging #homestagingsells #homestagingworks #furniturerental #modelhome #houzz #vacant #occupied #homestagingworks #interiordesign #austininteriordesigner #hgtv #interiorcolor

Showing Results for
"Gaming Addicts"