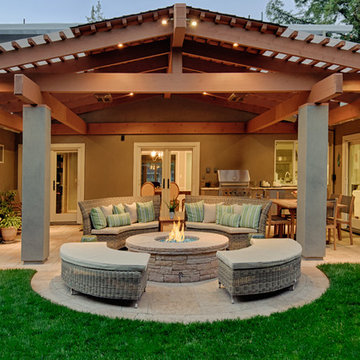 Kikuchi + Kankel Design Group
The homeowners desired an outdoor space that felt more rustic than their refined interior spaces, but still related architecturally to their house. Cement plaster support arbor columns provide enough of visual tie to the existing house exterior. Oversized wood beams and rafter members provide a unique outdoor atmosphere. Structural bolts and hardware were minimized for a cleaner appearance. Structural connections and supports were engineered to meet California's stringent earthquake standards. Ali Atri Photography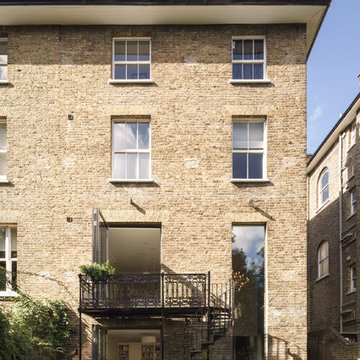 nimtim Architects
Mark Hadden Photography
Example of a classic beige three-story brick flat roof design in London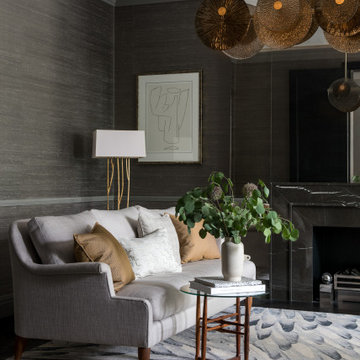 Dan Barker Studios
Inspiration for a transitional living room remodel in London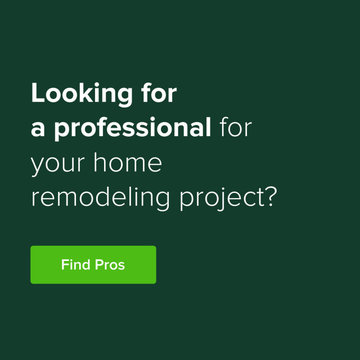 Find top design and renovation professionals on Houzz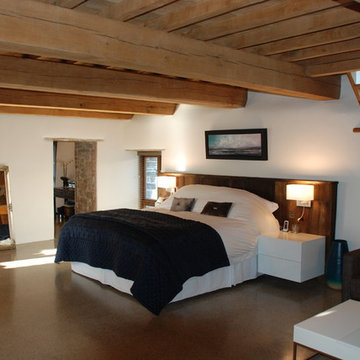 The Bazeley Partnership
Winner of a Cornish Buildings Group Award 2015 Barn Conversion in Cornwall – Case study of the conversion of a Grade II* Medieval Tithe Barn to a family home. The Bazeley Partnership is often asked to provide professional architectural advice and assistance to home owners seeking to carry out a challenging conservation building project in Cornwall and Devon. This case study looks at the conversion of a Grade II* (2 star) Medieval Tithe Barn in Cornwall to a family home. Our clients explain the project requirements here: "In 2010 My wife and I purchased a former riding stables business and small holding, which came with a 13th Century, Grade II* (2 star) listed medieval Tithe Barn. The barn was on the national register at risk and is one of the only surviving examples of a Medieval roof on a barn of this type in Cornwall- hence its star listed status. The previous owners and other prospective buyers had attempted to secure a planning consent on the barn, but failed. We were advised that planning was unlikely and we should avoid taking on the challenge by both our solicitor and other planning professionals. However, having met with Martin Back from the Bazeley Partnership we found great comfort in his knowledge and experience, and his approach to secure planning permission seemed logical. In 2011 we appointed The Bazeley Partnership and through their professional and methodical approach, excellent design and detailed application, we secured the support of English Heritage to save our special building. This was a very rare example of a Grade 2 Star listed building being granted residential planning status and thus enabled us to fulfil our dream of turning it into an amazing home. Throughout the sensitive conversion the Bazeley Partnership have played a crucial role in aiding and assisting with the discharge of various planning and listed buildings conditions and general design and technical advice. Since then we have also appointed Martin and his team to act for us on numerous applications, all of which have been handled in the same professional fashion with a successful outcome. If you are looking for a professional, pro-active and dynamic firm to help create your dream home then The Bazeley Partnership is the definitely worthy of the job. Thanks guys for all you've done!" We're delighted to be acting as Architects on this project and look forward to its completion. If you have a barn conversion or conservation building project in Cornwall or Devon and you would like professional advice from our Architects, please get in touch. We can also help and advise on the changes to permitted development rights for agricultural buildings.
http://www.bazeley-architects.co.uk/portfolio-posts/medieval-barn-conversion/
Images by Rob Colwill - All Rights Reserved
Showing Results for
"Numerous Circumstances"