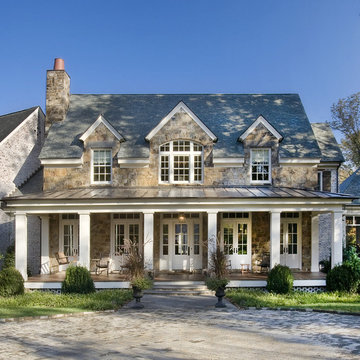 Norris Architecture
A traditional house that meanders around courtyards built as though it where built in stages over time. Well proportioned and timeless. Presenting its modest humble face this large home is filled with surprises as it demands that you take your time to experience it.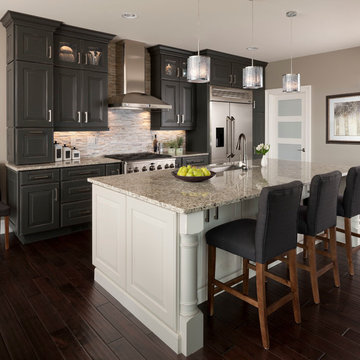 KSI Kitchen & Bath
Transitional galley kitchen featuring dark, raised panel perimeter cabinetry with a light colored island. Engineered quartz countertops, matchstick tile and dark hardwood flooring. Photo courtesy of Jim McVeigh, KSI Designer. Dura Supreme Bella Maple Graphite Rub perimeter and Bella Classic White Rub island. Photo by Beth Singer.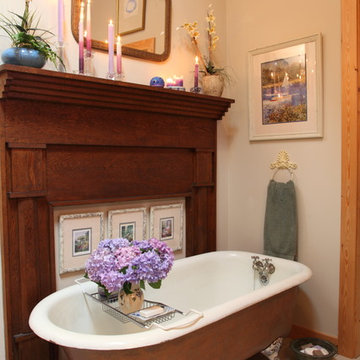 Log Homes of America
Example of a mountain style claw-foot bathtub design in Charlotte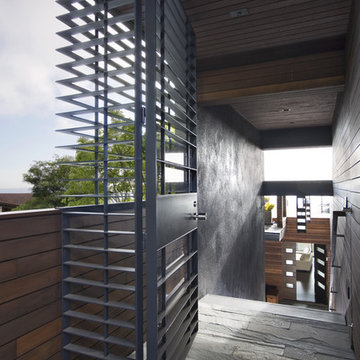 Camber Construction
Entryway - modern entryway idea in San Francisco with a metal front door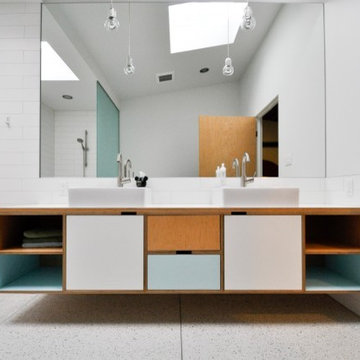 Kerf Design
A floating vanity by Kerf Design made with maple Europly (a birch core plywood available with maple or walnut veneer) and Abet Laminati laminate in white and baby blue.

Schedule Appointment
Schedule Appointment
Showing Results for
"Obtaining Hurt"