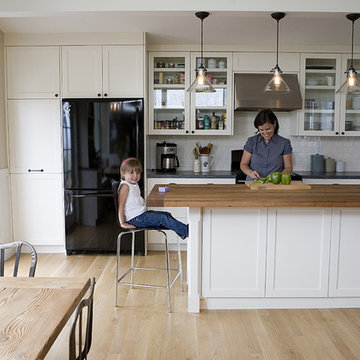 Boor Bridges Architecture
Photo by Nicholas V. Ruiz
Eat-in kitchen - traditional l-shaped eat-in kitchen idea in San Francisco with glass-front cabinets, wood countertops, white cabinets, white backsplash, subway tile backsplash and black appliances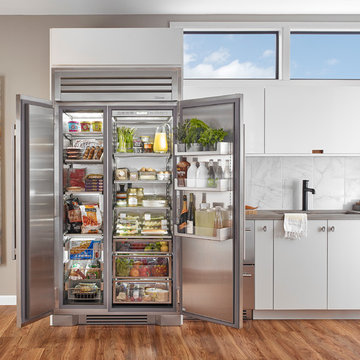 True Residential
Trendy kitchen photo in St Louis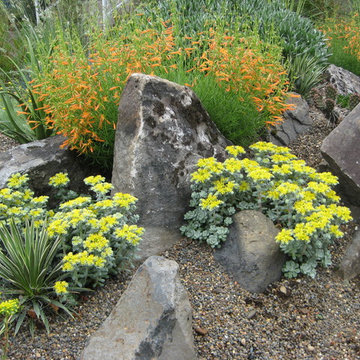 Xera Plants
Broadleaf stonecrop / Sedum Spathulifolium
Photo of a landscaping in Austin.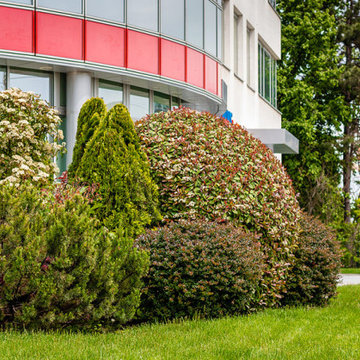 Five Star Tree Care
Trees, like people, are living beings that need care, nutrition, and a healthy environment in order to thrive. Although tree death is a normal part of their life cycle, with the right care and proper conditions, they can live for thousands of years. Trees are an important part of our environment, and without them, humanity itself will cease to thrive. Therefore, it is important that we do everything possible to properly care for the trees on our property and in our area to maintain their vitality. The Benefits of Commercial Tree Care Here at Five Star Tree Services, we care about the environment and have dedicated our business to pruning, cutting, and maintaining trees and hedges. We offer a wide range of services at a price you can afford. Below, we have put together a shortlist of reasons why you should schedule regular commercial tree care services for your property. Reduce Liability A sick tree or a dead branch can cause bodily harm to a person if they happen to be near the tree when it falls. If you own a business, however, there is more to falling branches than the potential for harm or property damage. A customer, employee, or contractor who is hurt by a falling branch or tree on your property has the right to sue. This can cause strain on your business and destroy your good image. Working with a professional Toronto tree care company will ensure that the trees on your property are always healthy and well maintained to prevent accidents. Healthy Trees There is no purpose in keeping dead branches on your tree. Not only do they occupy space, but they also sap nutrients that your tree needs to thrive. Dead branches are also a hazard since they can fall down at any time. Depending on the size of the branch, this can cause property damage or injury. Regular tree care by a professional company keeps dead branches to a minimum and provides protection to your family, customers, and property at the same time. Aesthetics Everyone likes to look at a nice lawn, colourful garden, and well-maintained trees. For commercial locations, customers are more prone to visit stores and businesses that present a well-kept exterior over those that don't. Quality is always more important than looks, but in the world of commerce, appearances can spur higher quantities of foot traffic. Additionally, when curb appeal increases, property value increases. This is great if you plan on selling it in the future. Proper Maintenance It is easy to ask your employees or your kids to take care of your lawn, but chances are, it is a well-hated chore. Tree care, on the other hand, is not something that should be left up to chance, or handled by those with no experience. When you hire Five Star Tree Services, our team will ensure that the needs of your trees are met and that they are properly maintained. If you are interested in learning more about our services, give us a call at (416) 990-3355 today.

Discover More
Learn More
Showing Results for
"Proper Nutrition"