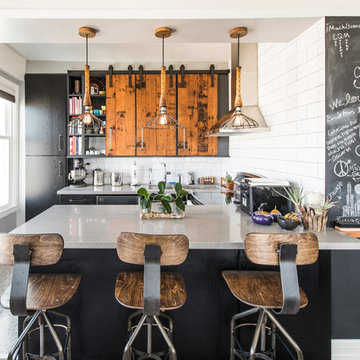 Bailey General Contracting Co, Inc.
Our clients came to us looking to remodel their condo. They wanted to use this second space as a studio for their parents and guests when they came to visit. Our client found the space to be extremely outdated and wanted to complete a remodel, including new plumbing and electrical. The condo is in an Art-Deco building and the owners wanted to stay with the same style. The cabinet doors in the kitchen were reclaimed wood from a salvage yard. In the bathroom we kept a classic, clean design.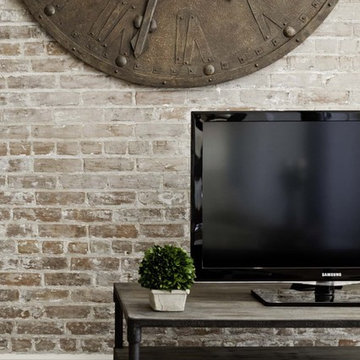 Marie Burgos Design
Established in 1895 as a warehouse for the spice trade, 481 Washington was built to last. With its 25-inch-thick base and enchanting Beaux Arts facade, this regal structure later housed a thriving Hudson Square printing company. After an impeccable renovation, the magnificent loft building's original arched windows and exquisite cornice remain a testament to the grandeur of days past. Perfectly anchored between Soho and Tribeca, Spice Warehouse has been converted into 12 spacious full-floor lofts that seamlessly fuse Old World character with modern convenience. Steps from the Hudson River, Spice Warehouse is within walking distance of renowned restaurants, famed art galleries, specialty shops and boutiques. With its golden sunsets and outstanding facilities, this is the ideal destination for those seeking the tranquil pleasures of the Hudson River waterfront. Expansive private floor residences were designed to be both versatile and functional, each with 3 to 4 bedrooms, 3 full baths, and a home office. Several residences enjoy dramatic Hudson River views. This open space has been designed to accommodate a perfect Tribeca city lifestyle for entertaining, relaxing and working. This living room design reflects a tailored "old world" look, respecting the original features of the Spice Warehouse. With its high ceilings, arched windows, original brick wall and iron columns, this space is a testament of ancient time and old world elegance. The design choices are a combination of neutral, modern finishes such as the Oak natural matte finish floors and white walls, white shaker style kitchen cabinets, combined with a lot of texture found in the brick wall, the iron columns and the various fabrics and furniture pieces finishes used throughout the space and highlighted by a beautiful natural light brought in through a wall of arched windows. The layout is open and flowing to keep the feel of grandeur of the space so each piece and design finish can be admired individually. As soon as you enter, a comfortable Eames lounge chair invites you in, giving her back to a solid brick wall adorned by the "cappuccino" art photography piece by Francis Augustine and surrounded by flowing linen taupe window drapes and a shiny cowhide rug. The cream linen sectional sofa takes center stage, with its sea of textures pillows, giving it character, comfort and uniqueness. The living room combines modern lines such as the Hans Wegner Shell chairs in walnut and black fabric with rustic elements such as this one of a kind Indonesian antique coffee table, giant iron antique wall clock and hand made jute rug which set the old world tone for an exceptional interior. Photography: Francis Augustine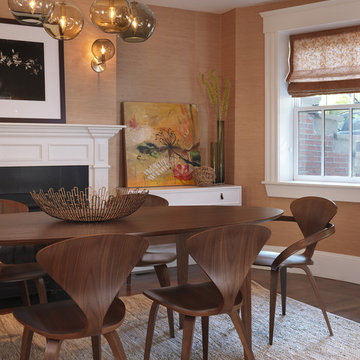 Rachel Reider Interiors
Transitional dark wood floor dining room photo in Boston with orange walls, a standard fireplace and a wood fireplace surround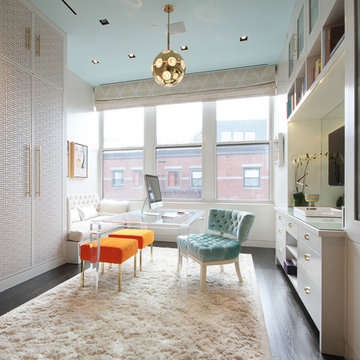 Terrie Koles Design, llc
Inspiration for a contemporary freestanding desk dark wood floor study room remodel in New York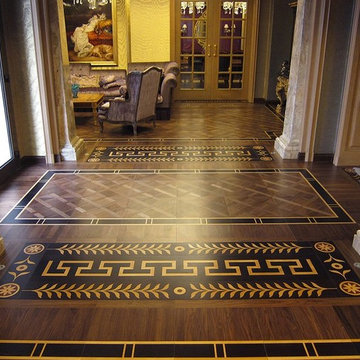 Classic & Country Interiors
Regal Sofas and Interiors
Example of a tuscan home design design in Los Angeles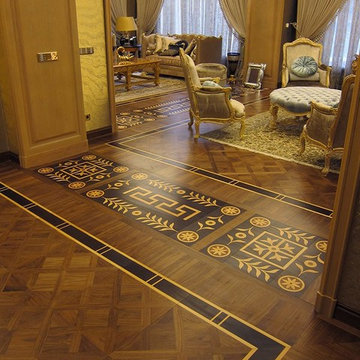 Classic & Country Interiors
Glamorous Furniture bespoke from Regal Sofas and Interiors. Shipping worldwide from the UK. www.regalsofasandinteriors.com
Inspiration for a mediterranean home design remodel in Los Angeles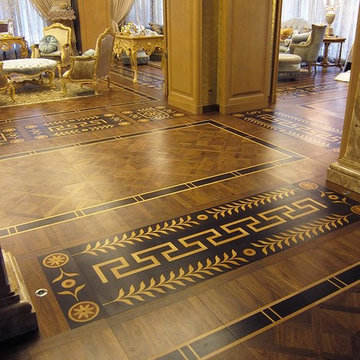 Classic & Country Interiors
Regal Sofas and Interiors
Inspiration for a mediterranean home design remodel in Los Angeles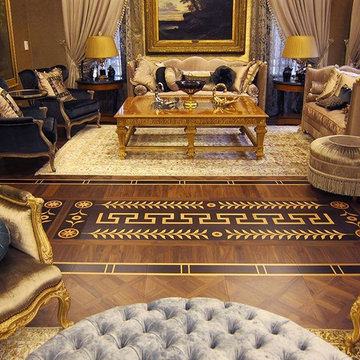 Classic & Country Interiors
Regal Sofas and Interiors
Example of a tuscan home design design in Los Angeles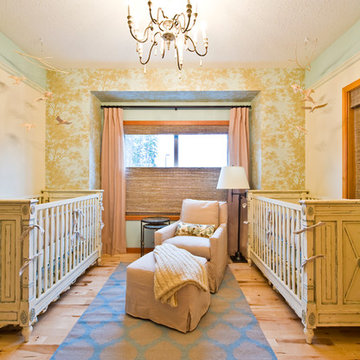 Sticks + Stones Design Group Inc.
We met with our (glowing) clients quite early in their pregnancy. They were thrilled to share that they were pregnant with not one…but TWO babies! So, a home office, located directly across from the Master Bedroom, needed to be converted into a nursery. The location within the home as well as the large windows were perfect – but the challenge was maximizing the use of the small space to accommodate two cribs, a dresser/change table, bookshelf, glider and ottoman. A thoughful Furniture Layout Plan was crucial as we needed to make sure the space wouldn't feel cluttered and was easy to navigate (especially at 4:00am). Working under the design premise of a soft and classic, gender-neutral aesthetic (the sex of the babies was yet to be determined), we went to work. Dust-trapping wall-to-wall carpeting was ripped out and replaced with solid Maple hardwood. Charcoal-colored walls were repainted in airy creams and soft blues, separated with a new trim-moulding dry-brushed for an antique look. A classic yet whimsical tree-patterned wallpaper was applied to the window wall – paying homage to the mountain-side forests surrounding the home. Two hand-carved birch mobiles of branches and swallows appear to extend out of the trees to adorn the cribs. The solid wood, antique buttercream furniture is a collection from Restoration Hardware.
http://www.lipsettphotographygroup.com/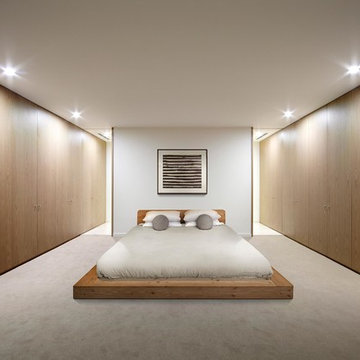 Urban Angles
Urban Angles
Bedroom - scandinavian carpeted bedroom idea in Melbourne with white walls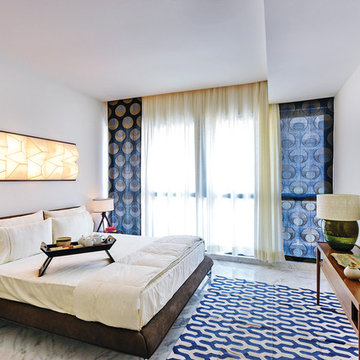 Prachi Damle Photography
Large trendy marble floor bedroom photo in Mumbai with white walls

Showing Results for
"Real Sex"