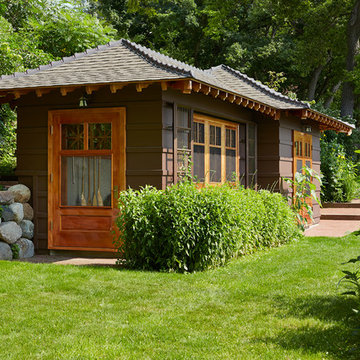 David Heide Design Studio
Architecture & Interior Design: David Heide Design Studio Photos: Susan Gilmore Photography
Inspiration for a craftsman brown wood exterior home remodel in Minneapolis with a hip roof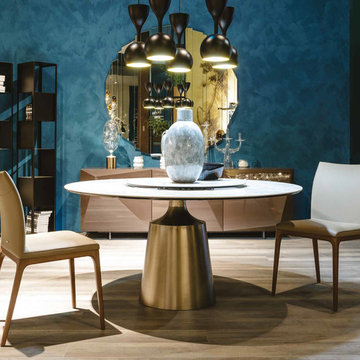 Cassoni Furniture & Accessories
- YODA KERAMIK TABLE. Fixed table with base in satin titanium steel or in white, black or graphite embossed lacquered steel. Glazes on the satin titanium base are due to handmade work. Diameter Ø: 62"1/4 x 29"1/2H.
https://goo.gl/xlCnnr
- ARCADIA CHAIR. Chair with or without arms with frame in wood. Cover in fabric, soft leather or synthetic leather as per sample card. The cover is not removable. 24''3/4W x 22''1/2D x 35''H. 19''1/8W x 22''1/2D x 35''H.
https://goo.gl/9LxVFS
- HAVANA SUSPENSION LAMP. Suspension lamp with lampshade in matt black steel and inner part of lampshade in golden foil. Bulb not included. Dimensions: Ø7''7/8 x 15''3/4H.
https://goo.gl/9ulHXj
- KAYAK SIDEBOARD. 2 or 3 doors sideboard in glossy black, glossy white, glossy moka, glossy red or matt graphite lacquered wood. Stainless steel feet, matt white or graphite varnished. Internal clear glass shelves. Internal drawer in the 3 doors version. 57''7/8W x 20''7/8D x 28''3/4H. 86''5/8W x 20''7/8D x 28''3/4H.
https://goo.gl/WjdDGB
- STRIPES MIRROR. Wall mirror composed by mirrored glass bands. 46''1/2W x 47''1/4H. 57''7/8W x 59''H.
https://goo.gl/6YnW1B
- JOKER BOOKCASE. Bookcase in white, black, grey or red painted steel. Dimensions: W: 11'3/4 x D: 11'3/4 x H: 72'7/8.
https://goo.gl/x2DNKt
Showing Results for
"Susan Kayak"