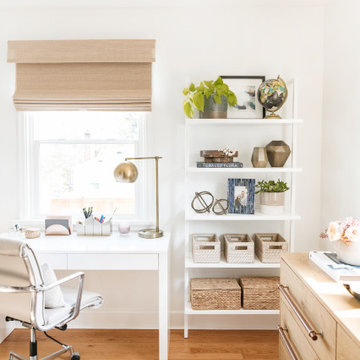 Cohesively Curated
Home office - eclectic home office idea in Seattle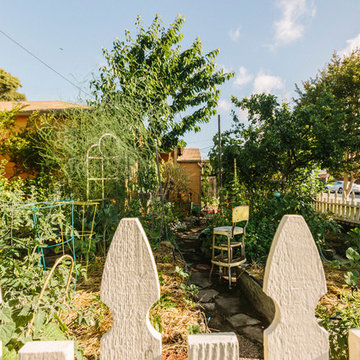 SEN Creative
Photo: Lauren Edith Anderson © 2016 Houzz
Photo of a traditional landscaping in San Francisco.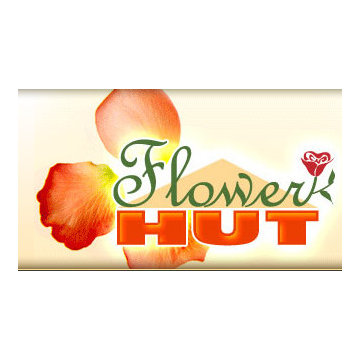 Bill miller
Nobody would be foolish enough to knowingly purchase PIZZA using a third party call-center middleman.But every day, thousands of people do exactly that when they purchase flowers for delivery! That's because a NEW TYPE of "florist" has appeared on the scene. And that means most flower buyers pay as much as 50% MORE than they should pay! Finding A Floral Supplier When a prospective flower buyer wants to buy flowers, his first stop is usually the internet. The author's flower shop is in Charlotte, NC and the two most widely used search terms in this area are: "Charlotte flowers" and "Charlotte florist." When the customer searches for either of these terms, he will get a list of results. Paid results (advertising) are usually shown first. Organic (website) results come after the advertisements. When a customer clicks on an advertisement, he is usually taken to a beautiful website owned by a call-center floral middleman offering beautiful flowers, hand-delivered by a LOCAL florist. And the products are sales TAX FREE. But what is not revealed is that the middle man does not actually have a flower shop in Charlotte! The Difference Between Toasters and Flowers With "durable" products like toasters and sweaters, the location of the seller isn't terribly important. That's because the products will be shipped from a warehousevia USPS, UPS or FedEx. But flower arrangements are *fragile* and cannot be shipped that way! Instead, they must be locally custom-hand-crafted and hand-delivered! And this means that if a customer orders from a middleman's website, the order must – somehow – be passed from the middleman's company to a REAL local florist in, for example, Charlotte, NC. This "order transfer" is done by one of the three florist-to-florist networks: FTD, Teleflora and Bloomnet (1-800-Flowers). Too Many FEES and COMMISSIONS Membership in these networks is not free, so the middleman always adds a "handling charge" – typically about $15 -- to the customer's bill to help pay for hiscosts to access to the network. Please note that the $15 handling charge usually far exceedsany TAX FREE "savings!" But the "handling charge" only helps pay for *access* to the network. The florist-to-florist network also takes a 7% commission, and also credits a 20% selling commission back to the middleman! What this means is that, for a typical online floral purchase, just under HALF of the customer's money vanishes in unnecessary FEES and COMMISSIONS. By comparison, when a customer buys a toaster from an independent business listing it on Amazon, only a few percent of the purchase price goes to fees and commissions. With this huge profit potential available to third party floral marketers, it is not surprising that these middlemen spend huge sums on advertising and sales promotion. A few years back, one even took an ad during the Super Bowl! Buy Direct For Better Value Clearly, the consumer will always get His Best Floral Value by placing his floral order DIRECT with a Real Florist n the City where the flowers will be delivered. Sometimes it may be difficult to tell whether a Flower Supplier is located "in town."Here are three easy ways to separate a "real" florist from a floral middleman: 1. Look for the street address, city and state on the website. Often this will be found on a tab labeled "About Us" or "Contact Us." If you cannot find an address at all, then this is almost certainly a middleman! 2. Look at the telephone number. If the only number on the website is a TOLL FREE "800" number, then the floral supplier is probably not local. 3. Look at the invoice (before you click the BUY NOW button!) for any "Handling" or "Service" charges. A REAL florist will never add these charges to your bill! For more information about Charlotte Flowers and Charlotte Florist, please visit the author's Flower Hut website at
http://flowerhut.com
. BUT, if you do not want flowers delivered to Charlotte, Matthews, Mint Hill or Pineville, NC, please do NOT order from us! Take the time to find a REAL florist in the town where you need flowers delivered. You'll be glad you did!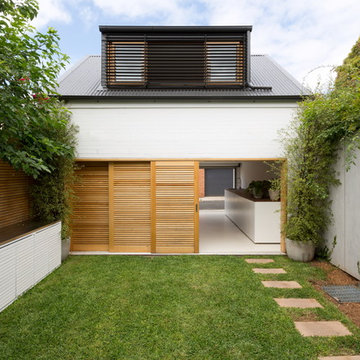 Fearns Studio
Photography by Tom Ferguson
Design ideas for a modern landscaping in Sydney.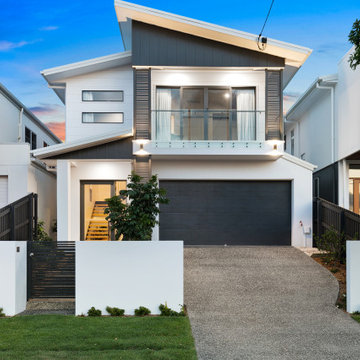 Hezzelic Homes
Example of a large trendy white two-story concrete fiberboard house exterior design in Brisbane with a butterfly roof and a metal roof

Showing Results for
"Tax Authorities"